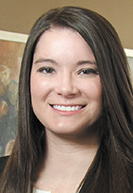 By Chelsea R. Spickelmier
A significant decision came out of the 7th Circuit this September in the world of environmental practitioners and professionals, but many real estate tenants, developers, owners, investors and attorneys who do not specialize in environmental law may not appreciate the impact of this decision on due diligence, timing and costs for preserving a property owner's defense against Comprehensive Environmental Response, Compensation, and Liability Act (CERCLA) liability. While the decision could be further appealed, for the immediate future, tenants in particular who plan on purchasing the real estate they're leasing need to carefully consider how and when they are performing environmental due diligence.
When purchasing real estate, there is a chance that the property could be contaminated with hazardous substances, regardless of whether such contamination is obvious. Because CERCLA imposes joint and several liability for historic contamination on property owners (among others), the purchasers could become responsible (or share in the responsibility) for investigating or remediating such contamination, even if they did not release the hazardous substances themselves. The time and expense involved in such cases, particularly if there is litigation, can be significant.
Most sophisticated purchasers of real estate (or their counsel and advisers) understand that to reduce this risk and best protect themselves from liability under CERCLA, purchasers can take steps to avail themselves of the bona fide prospective purchaser (BFPP) defense by complying with the "all appropriate inquiries" requirements under CERCLA's regulations (40 C.F.R. Part 312) during their due diligence before purchasing the property, as well as their "continuing obligations" after purchasing the property (See CERCLA §§ 101(40)(B)(i)-(viii) and 107(r), 107(q)(1)(A), and 101(35)(A)-(B) and 107(b)(3)). Generally, the first step in qualifying for the BFPP defense is to obtain a Phase I environmental site assessment (Phase I) that meets CERCLA standards from an environmental professional within 180 days prior to purchasing the property. However, based on a recent decision from the 7th Circuit, this may no longer be enough to protect all purchasers from liability under CERCLA, specifically, if the purchaser was a tenant on the property prior to the purchase.
As background, in Von Duprin LLC v. Moran Elec. Serv., the district court held that the current owner of certain contaminated property did not qualify for the BFPP defense from CERCLA liability for two reasons: (1) in one instance, a Phase I obtained by the property owner was missing some of the information required under 40 C.F.R. §§ 312.21 and 312.22, and (2) in another instance, a Phase I was completed before the current owner purchased the contaminated property, but not before it had begun leasing the property. Von Duprin LLC v. Moran Elec. Serv., Inc., No. 116CV01942TWPDML, 2020 WL 1501876 (S.D. Ind. Mar. 30, 2020), aff'd in part, vacated in part, remanded sub nom. Von Duprin LLC v. Major Holdings, LLC, 12 F.4th 751 (7th Cir. 2021).
The decision was appealed, and on Sept. 3, 2021, the 7th Circuit confirmed that in order to obtain the BFPP defense, parties must be in "full compliance with all requirements" of CERCLA's "all appropriate inquiries" prior to entering into a lease, even if such occupancy occurs well before the tenant decides to purchase the property. Von Duprin LLC v. Major Holdings, LLC, 12 F.4th 751 (7th Cir. 2021)). While the owner in that case obtained a Phase I from an environmental professional, the Phase I did not contain all the information CERCLA required. Additionally, while owners would have met the CERCLA timing requirements if they had no prior relationship to the property, they were a tenant occupying the property before they purchased it and they did not obtain a Phase I prior to entering into a lease for the property.
Tenants are considered "operators" under CERCLA, which is one type of potentially responsible party, or "PRP." In 2012, the U.S. Environmental Protection Agency released a guidance entitled "Revised Enforcement Guidance Regarding Treatment of Tenants Under the CERCLA Bona Fide Prospective Purchaser Provision" (2012 BFPP guidance) to address leaseholder concerns about liability when involved in the cleanup and reuse of contaminated properties, and in 2018, Congress passed the Brownfields Utilization, Investment and Local Development Act (Build Act) to revise CERCLA's definition of a BFPP to include those tenants who meet the following three conditions: (1) the owner of the property is a BFPP; (2) the owner was a BFPP at the time the leasehold interest was acquired but has lost BFPP status through no action of the tenant and the tenant establishes CERCLA's "all appropriate inquiries" by obtaining its own Phase I; or (3) the tenant independently meets CERCLA's "all appropriate inquiries" criteria by obtaining its own Phase I. As such, a tenant can be a BFPP by either obtaining their own Phase I or relying on the property owner's BFPP status.
What purchasers and tenants need to know
1. To qualify for the BFPP defense, tenants must conduct all appropriate inquiries (i.e., obtain a Phase I) prior to leasing a property, or ensure that their landlord has satisfied the BFPP requirements and the tenant has derivative BFPP protection.
2. If a tenant later purchases the property, it will only be considered a BFPP if it either (1) obtained its own Phase I prior to leasing the property, or (2) if the tenant was relying on derivative BFPP protection from the landlord, the tenant should obtain a new Phase I before buying the property.
3. This decision confirms the need for purchasers and tenants to make sure that their Phase I includes all the CERCLA requirements.
What tenants and purchasers can do to reduce their risk
Tenants: Regardless of a tenant's intention to purchase leased property or if they are aware of any potential contamination on a property, there are certain things they can do to reduce their risks before entering into a lease:
1. Tenants should request landlords provide existing or prior Phase I and Phase II reports on leased property for the tenant to review. If the landlord is a BFPP, a tenant may be able to take advantage of derivative protection as a BFPP, as well.
2. If a tenant is relying on the landlord's status as a BFPP discussed above, during the negotiations of the lease, the tenant should consider including language addressing the landlord's BFPP compliance, representations and warranties, ongoing communication regarding reportable releases or potential releases during the term of the lease, and indemnification.
3. Tenants should ensure they have adequate time for Phase I due diligence prior to entering into a lease. If contamination is found at a leased property that must be addressed to protect human health and the environment, tenants should include terms in their lease documents that require the owner to investigate and remediate such contamination in accordance with environmental laws or give the tenant the right to terminate the lease. While the specifics of these terms are subject to negotiation, this would give the tenant some additional information, time and remedy should the property be contaminated.
All purchasers: As part of their due diligence, purchasers need to make sure that their Phase I meets all of the CERCLA requirements. The best way to do so is to consult with an environmental attorney as part of the due diligence review on the property before it is purchased.•
• Chelsea R. Spickelmier is an attorney in Taft's real estate group. Reach her at [email protected] Opinions expressed are those of the author.
Please enable JavaScript to view this content.