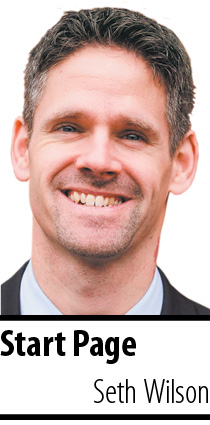 As a member of the legal profession, we are busy. The reward for a job well done is … more work. That's a good thing, assuming it is the right kind of work. We often turn to technology for help. The key is to use tech wisely and avoid it becoming like the new toy given at Christmas that is fun for a while, but quickly loses its appeal.
As an example, our family recently got a robot vacuum. You know, the thing that looks like a flying saucer. I was intrigued by the technology aspect of the device but wondered if we would use it to collect dust, or if it would just sit and collect dust. To my delight, this tool actually works and has been enjoyed by all. Purchasing and setting up this tool revealed three technology use and implementation lessons that can help you accomplish your 2020 vision.
1. Who sets it up?
All types of technology require some amount of set-up. Someone must champion the set-up of the tool, be it software or hardware. The payoff comes from using the technology the way it was intended, not slogging through the set-up. No one really cares about the details — they just want the tech to work.
The lesson, then, is to make sure the technology is set up and ready to use. Most folks have enough knowledge to use technology once it is set up. But forcing those same people to set things up is a nonstarter. If technology makes life harder for them initially, it defeats the purpose. Remove as many barriers to entry as you can. Then let the users try it out.
2. Will it do the job?
If the tool does not work well (e.g., the floor was still dirty), the tool will not get used. Do you have any tools that aren't working for you? As we approach 2020, it's a good time to get rid of some of the tech that's preventing you from getting the right things done.
How many times have you used a tool, even if you knew something better exists? Think about why you used that tool. Was it because it was easy to get to? Cost? Don't use it enough to justify buying a new tool? These questions can help you evaluate both your current technology tools and potential future investments.
I have tried out numerous applications over the years in hopes of finding the magic solution to all of life's problems. The little robot vacuum reminds me that there are tools that make parts of life better and free up time to focus on more important things. Technology doesn't have to mean buying the most expensive or even the fastest tool available. It has to be a tool that you will use to do the job.
3. Will it get used?
Surprise! Technology is only effective if it is used by those who will benefit from it. Users need to know the software or equipment will do its job. It must be trustworthy and deliver results. It doesn't have to be perfect. There are always little annoyances with any type of technology, but the key is that it helps you. If not, there's no perceived need to change from what you were doing. Invest in tools that will prove their worth.
In the case of the robot vacuum, the benefit is having a task completed automatically with little involvement from you. When the technology frees you to do other things, that's the good kind of multitasking. If you can gain the ability to do multiple things at the same time with one type of input, that's a good return on investment.
4. Is it fun and easy to use?
Technology use should be fun. There is an element of enjoyment that comes from using a good tool. Watching the vacuum work automatically is just cool. The elements surrounding the tech are fun. You can name the vacuum, use voice activation and set its cleaning schedule. The app has the information needed to use and maintain the device. It is fun and easy to use and maintain.
These lessons can be applied to firm and personal tech. Tools that are fun to use get used. There is a maintenance aspect of all tools. You have to empty the vacuum. You have to keep data up to date. But so long as the benefits of the technology are evident, it makes the mundane tasks a little easier to do.
So take a look around your desk. What tools do you enjoy using that make life better? What ones need to go away? Get set for 2020 with the right tools.•
• Seth R. Wilson is an attorney with Adler Attorneys in Noblesville. In addition to practicing law, he helps manage the day-to-day technology operations of the firm. He writes about legal technology at sethrwilson.com and is a frequent speaker on the subject. Opinions expressed are those of the author.
Please enable JavaScript to view this content.