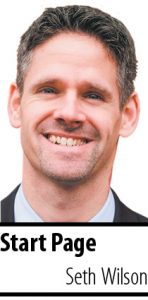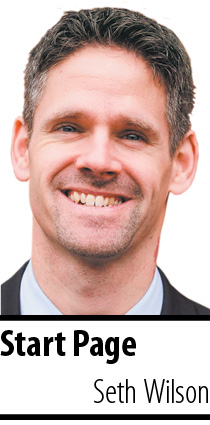 iPhone 13
Apple recently released its newest mobile hardware (iPhones and iPads) and software (iOS 15 and iPadOS). iPhones are at version 13 in both base and Pro models. The "new" iPads include a new base model and mini model. There's also a new Apple Watch.
The new iPhones are impressive pieces of hardware, with better cameras, faster processors, a better display, better battery life and improved screen durability.
The Pro version comes in two sizes: the iPhone 13 Pro Max, with a 6.7-inch screen, and iPhone 13 Pro, with a 6.1-inch screen. The Pro versions have a Super Retina XDR display with ProMotion, which helps with screen responsiveness based on how you use the phone. It helps improve battery life and makes scrolling feel more natural. This phone has three camera lenses, each with the latest and greatest tech. If cameras are your thing, make sure to read up on these lenses.
The iPhone 13 has a Super Retina XDR display in either a 6.1-inch size, or the iPhone 13 mini, which has a 5.4-inch screen. This phone has two camera lenses.
If you need a new phone, it's a good time to be a consumer. The improved durability of the "ceramic shield" screen, which is "tougher than any smartphone glass" is a nice addition. The storage capacity of the phones has also increased. Oh, and new color options.
iPad and iPad mini
Apple updated the base model iPad and the iPad mini. The iPad has great features for lawyers and is a more affordable option. In recent years, the iPad line has grown to include several different models, which can make it hard to choose what's right for you. One key change is that the base model iPad now supports the original Apple Pencil. This combination is great for lawyers who have wanted to try the iPad as a legal pad and pen replacement. You can also connect it to a keyboard.
The iPad mini is an intriguing device, especially now that it supports the second-generation Apple Pencil. The Apple Pencil magnetically attaches to the side of the iPad mini for storage and charging. This is much better than the original Apple Pencil, which must plug into the charging port of the iPad. The iPad mini has a smaller form factor, though bigger than an iPhone, that is easier to transport. As Apple says, it's a "device unlike any other." Depending on your needs, it's a device that might be worth a look if you are considering a new iPad.
iOS 15
iPhones got new software: iOS 15. This update seems to be focused on sharing.
SharePlay allows you to keep FaceTime conversations going while you watch or share your screen. Shared with You connects links, images and other content shared with you in Messages in the appropriate app (for example, Photos).
One intriguing feature is focus modes. Lawyers will appreciate the ability to customize different focus modes on your devices to reduce interruptions. Essentially, this is a customized "do not disturb" feature that you can build based on the type of activity you want to do. For example, if you want to read a book on the new iPad mini using the Kindle app, you can turn off all other notifications.
iPadOS
iPadOS updates support Apple's commitment to separating the iPad from the iPhone. With the larger screen sizes, they're capable of doing different things than iPhones, especially when coupled with a keyboard and/or Apple Pencil.
One of the major improvements in iPadOS is the ability to arrange multiple applications on the screen at the same time. Before this update, it was somewhat challenging to remember how to do that. Now, there is a button/overlay on the screen when you have an open application that presents the options for arranging the applications.
The iPad now has the app library (just like iPhone), which is helpful for organizing your applications. It appears Apple has recognized that most people simply download the application and let it stay wherever it downloads. Some people have highly organized home screens and folder systems on the phone. The app library combines the best of those worlds, allowing you to remove apps from your home screen and letting the device put them into folders based on the App Store category.
Other improvements include additional widget options specific to the iPad. Widgets seem to be the future for using apps. A widget allows you to see the most important data from your favorite application. It's like picture-in-picture for your apps while using your iPad. A widget allows you to peek inside the application to see relevant information without opening the app. The widget customization options continue to improve, and the iPad has larger widgets available because it has a larger screen.
The new additions to the hardware lineup are impressive. The software continues to improve with each version, with a growing focus on surfacing relevant information to the user based on how they use the device. Apple remains committed to data privacy, which continues to be an important issue for lawyers.•
• Seth R. Wilson is an attorney with Adler Attorneys in Noblesville. In addition to practicing law, he helps manage the day-to-day technology operations of the firm. He writes about legal technology at sethrwilson.com and is a frequent speaker on the subject. Opinions expressed are those of the author.
Please enable JavaScript to view this content.