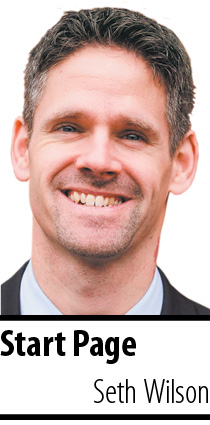 Microsoft Outlook is widely used in the legal industry. With Microsoft's Office 365, it is affordable and easy to use for accessing email. Outlook comes with calendaring, contacts and task management features, making it a good tool for a law firm. Many lawyers are already familiar with Outlook on their desktop computer and have it set up to help them manage their emails. The problem is that emails come in at all times of the day (and night), and having a device that is connected outside of the office means you are constantly connected to email. There are times when that is a good and necessary thing, but there are other times when it interferes with what you are trying to get done. So, what do you do to keep email under control? Change your perspective by using a different version of Outlook, depending on whether you are in the office or on the go.
Desktop
There are different versions of Outlook, and each has a slightly different tool set. The first is the desktop version, available on both Mac and Windows.
There are similar features available on each of the desktop versions, but the way you use that feature may be laid out differently. For example, one of my favorites on the Mac version of Outlook is the "Send Later" feature. You can write an email and schedule it to send when you want. In Mac, you click a drop-down arrow next to the send button and choose the time and date you want it sent. The email is placed in your drafts folder until it is ready to be sent.
On the Windows version, you open a new email and then, before sending, click Options on the ribbon, More Options, Delay Delivery, then the "Do not deliver before" box. This takes several more steps for the same feature. It is interesting that the same result takes several more steps to achieve on one platform versus the other. The Mac version wins here.
But Windows has Quick Steps, which is not available in the Mac version. Quick Steps basically lets you follow the same steps you do with certain emails and click one button to make that action happen (e.g., forward an email requesting a meeting with predefined text to your assistant for scheduling, and delete or move the message). What's great is that Office 365 allows you to download on both Windows and Mac, so if you have both platforms, you can use the right one at the right time.
Add-ins
Another way to change your perspective in Outlook is to use Add-ins. This might depend on your IT department settings, but the concept is that Outlook can connect to other applications and share information between those programs. If you have a practice management system, many have the ability to copy emails from Outlook into the practice management software. Note: The programs do this several different ways, so you will want to ensure the add-in would meet your particular needs. The idea is to keep your work centralized in Outlook, but still connect to the various portions of your practice.
Web
Outlook is also available on the web. It used to be that there was a large gap between the features available on the desktop app and the web-based version. Now the gap is pretty narrow. You may find, in some cases, the features on the web version of Outlook are better than the desktop version.
#Mobile
Outlook also comes as an app for your tablet or smartphone. You may need to check with your IT department to determine if the app is approved for use with your firm's requirements. The applications for mobile come with some neat features. For example, Outlook can use Cortana to read your email to you. Another is the swipe feature for managing email. Slide your finger across an email to be presented with options for handling the email. It makes managing email more tactile. Sometimes, that's the break you need from using the mouse and a keyboard, but it allows you to get through those last few messages.
Check out the "snooze" option, which is great for temporarily moving an email out of your inbox until a later time (e.g., when you can get back into the office and have a full keyboard available). You can set a "Do Not Disturb" time period for the app, as well, for those times when you need to do focused work, or for set periods (e.g., evenings/weekends).
Finally, don't forget to use voice-to-text on your mobile devices to speed up text entry.
No matter which version you use, remember: It's really about working in an environment that allows you to get things done.•
• Seth R. Wilson is an attorney with Adler Attorneys in Noblesville. In addition to practicing law, he helps manage the day-to-day technology operations of the firm. He writes about legal technology at sethrwilson.com and is a frequent speaker on the subject. Opinions expressed are those of the author.
Please enable JavaScript to view this content.