By the time Tyrone Anthony Lewis Ross stood on the street corner in downtown Indianapolis at 11:15 p.m. on May 30, 2020, he had survived an abusive childhood, had long struggled with mental health issues and was well-known to local law enforcement.
Surveillance video from the Birch Bayh Federal Building and United States Courthouse shows Ross, dressed in gray sweatpants, a black sweatshirt and black high-top athletic shoes, pulling a Hi-Point .380 semi-automatic pistol from underneath his clothing and firing four rounds across Ohio Street toward the Yolk restaurant. He then turned west and fired another round in the air as he ran to catch up with a group of friends.
At his sentencing hearing on June 6 for the shooting, Ross pleaded guilty to one count of being a felon in possession of a firearm.
Federal prosecutors asked the court to incarcerate Ross for 84 months, but Judge Jane Magnus-Stinson of the U.S. District Court for the Southern District of Indiana told the defendant he had been failed by social services agencies and by the Indiana Department of Correction.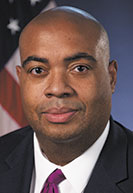 The judge sentenced Ross to 60 months, below the recommended range of 77 months to 96 months, and to three years of probation after his release. Also, she recommended placement within a Bureau of Prisons facility that offers mental health and substance abuse programs as well as vocational training.
In announcing the sentence, U.S. Attorney for the Southern District of Indiana Zachary Myers said, "Today's prison sentencing demonstrates that armed criminals who risk the lives of the public will face serious consequences."
Ross's court appointed attorney, Thomas Brodnik of McNeely Law, offered the reminder that every story has two sides.
"I found him to be a pleasure to work with," Brodnik said of Ross. "He was soft-spoken, helpful and courteous. He was in jail over Thanksgiving and he wished me a Happy Thanksgiving. He told me to eat a turkey leg for him."
'Sweet child but so destructive'
Ross was born in 1991 in Kings Mountain, North Carolina, to a mother and father who had met during a drug deal, according to the sentencing memorandum filed by the defense.
Around the age of 4, he was sent to live with his siblings' father and grandmother in Brooklyn, New York, where he was physically and sexually abused. He claimed he still has scars from the "regular beatings with a broomstick, a paddle, an extension cord, even a PlayStation."
Eventually, he and his siblings were sent back to North Carolina to live with his maternal grandmother. She described Ross as a "sweet child but so destructive."
As a teenager, Ross bounced from foster care, to living with his father, back to foster care then to a psychiatric hospital before becoming homeless at age 17. He was able to get in contact with his mother, who was living in an apartment near Meridian and 38th streets in Indianapolis. Ross used his Social Security check to buy a Greyhound bus ticket to the Circle City.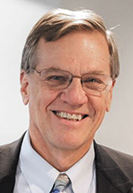 He was first sent to the Department of Correction as a 20-year-old and compiled a record of repeated incarcerations from Oct. 4, 2012, to Feb. 27, 2015; July 8, 2015, to November 2016; and May 4, 2021, to Feb. 24, 2022.
The defense sentencing memorandum details Ross' progression into mental illness and self-medicating, which started with alcohol and marijuana then advanced to cocaine and methamphetamine.
In state prison, Ross was kept in segregation and unable to participate in programming. He was disciplined for throwing bodily fluids, screaming in his cell and attempting suicide, which the sentencing memorandum asserted was conduct related to his mental health issues.
Psychiatric medication was inconsistently prescribed, and his diagnosis in the DOC described him at one point as being in the early stages of schizophrenia and at another point as "exhibiting signs of psychosis." He continued to try to take his life.
Riding in an Impala
Ross accumulated multiple felony convictions including felony armed robbery, invasion of privacy and resisting law enforcement, according to a filing from the U.S. Attorney's Office.
He was on probation when he went downtown with his friends in May 2020 to protest the murder of George Floyd. The U.S. attorney reported Ross was standing on the corner holding a sign that read, "No Justice. No peace" when he heard someone yell, "F— Justice!" In response, he drew his weapon and fired.
On June 9, 2020, the Federal Protective Service and the U.S. Marshals Service walked around the exterior of the federal courthouse, concentrating on the area where the shots were fired. A deputy found an expended shell casing in a drainage gate, and a maintenance worker told officers he had found a similar casing a few days earlier.
The two shell casings were sent to the Marion County Forensics Lab for testing, and on Aug. 4, 2020, the ballistic test results concluded the casings were from a Hi-Point firearm.
Twenty-two days later, Ross was riding in the front passenger seat of his friend's Impala. Indianapolis Metropolitan Police officers pulled the car over after a detective saw Ross light a "suspected 'blunt,'" according to a probable cause affidavit. A search of the vehicle found the illegal substance spice, a digital scale and, under the passenger seat, a .40 caliber Smith & Wesson handgun.
Ross was arrested and charged with possession of a firearm by a convicted felon and possession of a controlled substance. He was sitting in the Marion County Jail when federal agents arrived to talk to him about the May 30 shooting.
While at the Marion County Jail, Ross had been given a mental health assessment. The defense sentencing report stated he suffered from chronic mental health conditions of major depressive disorder, with psychotic symptoms and an anxiety disorder. He told the jail staff the medications that the jail had prescribed were helping.
Days before Ross was transferred to the custody of the U.S. Marshals Service, he was on suicide observation.
Brodnik said Ross has been asking for help for a long time, and he wants to participate in the programming offered in the federal prisons. However, the defense sentencing report stated Ross was not taking any medication while he was being held by in the Clinton County Jail awaiting transfer to a federal facility. He said he could not afford the medicine.•
Please enable JavaScript to view this content.