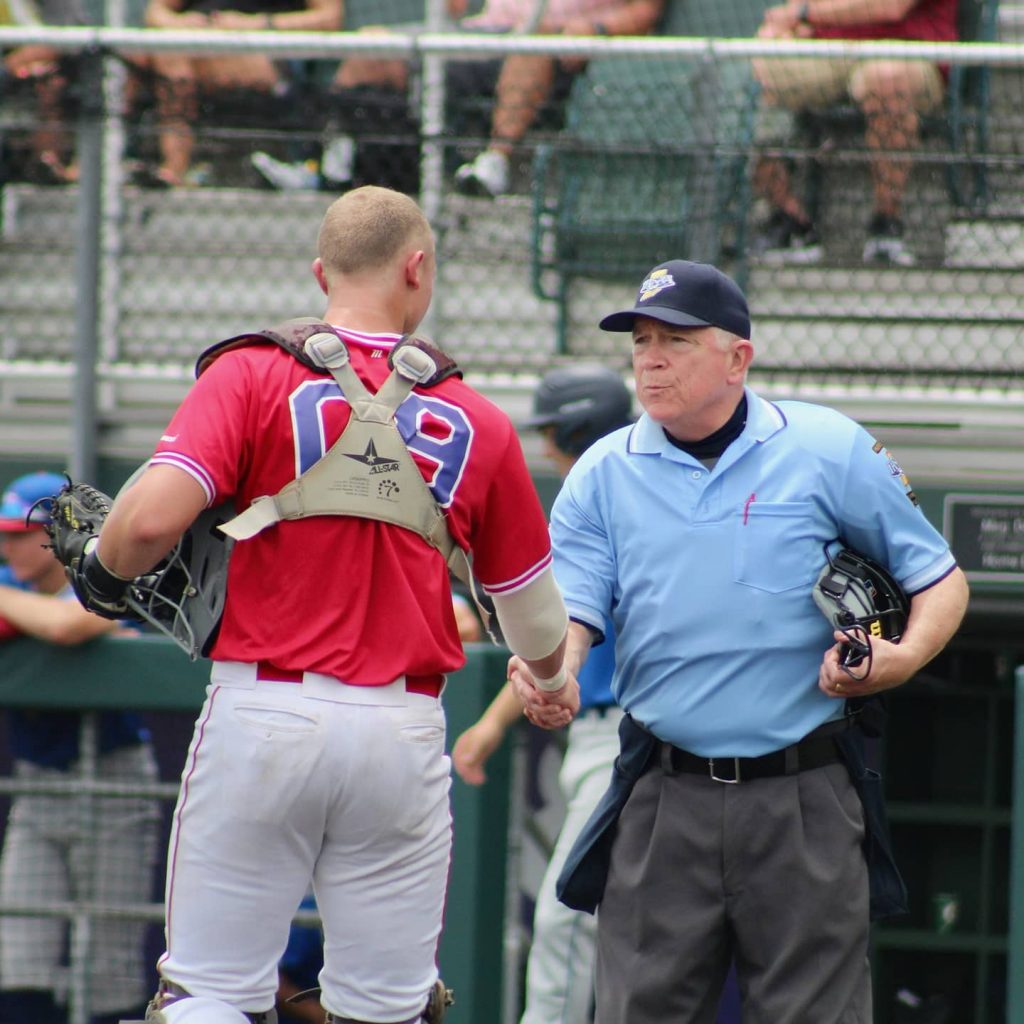 Legal professionals are known for working hard and clocking long hours, but sometimes they need a break, too. Three Indiana legal professionals have found their niche outlets, each unique in its own way. But they all have one thing in common — their hobbies keep them outside.
Hitting a home run
After 40 years, longtime attorney Tim Born is finally stepping off the plate.
A southern Indiana trial lawyer, mediator and arbitrator, Born has umpired the Indiana High School Athletic Association Inc.'s baseball state finals at Victory Field five times and has been rated by Indiana high school coaches as the best high school umpire in Indiana twice, mostly recently in 2021.
He was also voted the District Umpire of the Year twice by the Indiana High School Baseball Coaches Association, most recently in 2021. His last game took place a few weeks ago, where he umpired the Indiana High School North/South All-Star Game for the third time.
Born's long and successful history on the diamond dates back to his own high school days, when he decided at 16 that he wasn't good enough to play professionally but still wanted to stay close to the game.
"I got into it because I love baseball and I wanted to help out the kids," he said. "I think they can have a good role model in coaches."
When umpiring for high school teams, Born's rule of thumb was to take no more than three games per business week and a double-header on Saturday. His law colleagues affectionately joked that they wouldn't see him until the following Monday, knowing his busy game schedule.
Born's favorite part of the journey, he said, has been sticking close to the game all these years. He said he enjoys watching teams compete, and especially enjoys rivalry games.
"Those games were very well-played," he said.
In one fond memory, Born recalled umpiring for the 2013 state finals between Lafayette and Vincennes, with extra innings. As the game ended, the catcher from the losing team came up to Born and shook his hand.
"He said, 'You had a great game today.' I don't seek accolades, but to have a losing player tell me I did a good job, that meant a lot," Born said.
As he hangs up his umpire gear, Born is gearing up to take on the role of "biggest fan" for his own grandkids.
"It's time to watch them play," he said.
Capturing memories  
Sitting behind the lens of a camera is the most natural position for Steve Bohleber.
Before the Evansville attorney stepped into the practice of law, he was fascinated with photography. He first picked up a camera at 7 years old, when his grandfather showed him a Kodak Pony 828.
With a new fascination for photos coupled with his love of science and nature, Bohleber began capturing images of the world around him — flowers, plants, landscapes and animals, to name a few. Bohleber has been to all 50 states to take photos, as well as most Canadian provinces and parts of South America, Africa and China. One day he hopes to visit Iceland and the Middle East. His favorite spot, however, is the Great Smoky Mountains in Tennessee.
"Most people see my law office walls are adorned with photography from all of the wonderful places I have had the privilege of seeing," Bohleber said. His main conference room is covered with more than 30 photos of various bears he's seen in the wild.
For Bohleber, photography is a way to immerse himself in the natural world that he originally wanted to be a part of as a wildlife biologist. The attorney said he gets out at least once a week but usually picks up his camera on the weekend. Day trips are common, and he occasionally takes solo trips of one to two weeks to explore.
When asked why photography is his pastime, the answer was simple.
"It's a way to bring back what you've seen and enjoy it for the rest of your life," Bohleber said.
Blossoming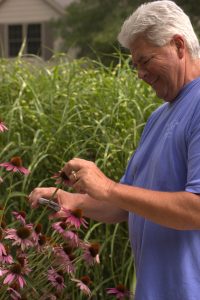 Growing up, Indiana Court of Appeals Judge Robert Altice hated gardening.
"My dad loved to rose garden and he always tried to get me to help. I had no interest," Altice recalled. But that changed once he became a prosecutor.
"I was doing heavy cases, and I found putting flowers in the ground and digging in the dirt was very peaceful and therapeutic," he said.
Today, Altice has transformed his backyard into a woven garden of flowers, trees and shrubs. He has primarily 40 to 50 different types of perennials and more than 70 kinds of daylilies, his personal favorite.
"I have created a monster," he laughed.
As soon as he comes home from work each day, Altice said he's out in the garden weeding and cleaning up the flower beds, which he's allowed to grow wild rather than keeping them crisply manicured.
He most enjoys the end result of his efforts. Once the flowers are established and begin to bloom, that's when things get fun, he said. Hostas, coneflowers, flocks, black-eyed Susans and many native plants are scattered across the garden. There are even some plants native to other countries, like Japan.
Altice has made sure to plant flowers and trees that blossom in all seasons, so there's always something to see throughout the year. Although he wouldn't say he has a green thumb, the appellate judge does consider himself an avid gardener.
"Probably because I'm a bad golfer," he said. "I'm a better gardener."•
Please enable JavaScript to view this content.