A first-of-its-kind civics summit in Indianapolis in April will convene leaders from government, education, business and the law, with the goal of creating a coalition that can keep up the momentum for civics education in Indiana.
The Indiana Bar Foundation Civics Summit on April 13 will feature two speakers — Indiana Lt. Gov. Suzanne Crouch and author Richard Haass — and sessions on topics including the state's role in the national civics landscape and the legal community's role in civics.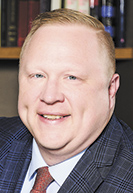 Chuck Dunlap, president and CEO of the Indiana Bar Foundation, said the goal is to bring together people who care about civics education and use the summit — which will be held at the Ivy Tech Community College Culinary and Conference Center — as a platform to launch a coalition that can sustain efforts.
"We really decided we want to try to move the needle on civics, and civics education in particular," Dunlap said.
One of the coalition's main responsibilities, Dunlap said, will be to help with the rollout of a new sixth-grade civics class that is scheduled to begin in the 2023-24 school year. He said he knows adding a course is a lot to ask of teachers, so he hopes the coalition can help provide resources.
Dunlap, who will moderate the closing session of the summit, said he doesn't know the exact makeup of the coalition yet, though he hopes to have "dozens" of members.
Giving back
Caryn Glawe, chair of the Indiana Bar Foundation board, said many people who decided to go to law school did so because they wanted to advance justice and promote constitutional protections.
"It's also important for us to give back and help educate others on our system of government, our role as citizens and how we can exercise our rights," said Glawe, who is also a partner at Faegre Drinker & Reath LLP and will moderate a summit session about the legal community's role in civics.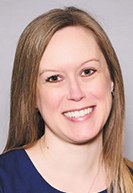 Glawe added that people in the legal profession are in a good position to share knowledge, especially with students and younger people. The civics summit, she said, will bring together people who are focused on that work and give them a chance to brainstorm and work together.
"Part of it was just knowing there are a lot of great minds and great energy around this and wanting to bring those people together," she said.
The bar foundation already has civics programs of its own.
That includes "We the People," which teaches students the history and principles of American constitutional democracy, and the mock trial program that introduces students to the legal system.
'Where do we want to go?'
Chris McGrew didn't mince words when describing civic participation in Indiana, calling it "pretty dismal."
The bar foundation's most recent Indiana Civic Health Index, released in 2022, showed, among other things, that the state's voter turnout rate in 2020 ranked 46th in the country. It also showed that a little more than a third of people volunteer and about half donate to charitable or religious organizations, both of which were improvements from 2010.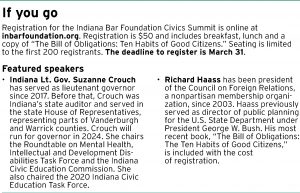 With the bar foundation's goal of forming a coalition that will, in part, try to help implement a smooth rollout for the new civics class in middle school, McGrew said he is well aware of the challenge that lies ahead in making sure teachers and schools are prepared. He's been teaching secondary social studies methods and microeconomics at Indiana State University since 2011, and his research focuses on experiential learning for in-service teachers in social studies.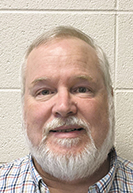 McGrew, who is president-elect of the Indiana Council for the Social Studies, will be a panelist on the "Making the Case for Civic Education in Indiana" session at the summit. He said he's thrilled the bar foundation is helping lead the way in providing support and resources for civics education.
Part of the challenge, McGrew said, is that civics education is losing out to science, technology, engineering and math, or STEM — both in terms of learning emphasis and funding.
"There really has been a narrowing of the curriculum," he said.
But McGrew said his biggest concern is whether teachers will be trained in time for the new civics class next spring. He said courses for teachers tend to focus on math and language arts — the primary subjects for testing.
Indiana already has a teacher shortage, with the Indiana Department of Education currently listing more than 2,900 job openings online. Also, McGrew said he had to postpone a professional development conference last year because teachers couldn't find substitutes.
Additionally, public schools aren't in a good position to find money for teacher training, McGrew added. He said he doesn't want to see the new civics course take the "drill and kill" route, which refers to the process of valuing skill repetition that ultimately shuts down a student's curiosity.
But with the civics summit, McGrew said he sees an opportunity.
"Where are we," he asked, "and where do we want to go?"•
Please enable JavaScript to view this content.