The public will soon get a look at what goes on inside Hoosier trial courtrooms — but from the comfort of their couches, as news stations from across the state will be welcomed to bring their cameras into select courts.
The Indiana Supreme Court announced last week that members of the news media will be permitted to broadcast certain in-person proceedings in five Indiana trial courts through a new pilot project starting Dec. 1.
The four-month experiment in Allen, Delaware, Lake, Tippecanoe and Vanderburgh counties, which also allows for the rebroadcasting of livestreamed proceedings, could be extended further.
Hoosiers historically reluctant
Allowing cameras in court has been a touchy subject for decades, addressed only a handful of times in Indiana through unsuccessful attempts.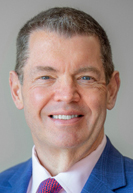 Distaste for electronic media coverage of criminal proceedings in federal courts began in 1946. Civil proceedings were folded into the mix in 1972, with both cameras and televised recordings prohibited.
Indiana began to loosen the reins in 1996 when cameras were allowed in a state courtroom for the first time as the result of an experiment agreed to by then-Chief Justice Randall Shepard. However, attempts to integrate cameras in court since have all faltered.
Indiana's first broadcasting pilot began in 2006, requiring the consent of all parties to participate, said Marion Superior Court Magistrate Judge Jason Reyome, who chairs the Judicial Conference of Indiana's Court Security Committee. Only six non-jury proceedings were filmed over the 18-month pilot.
In 2012, the Indiana Supreme Court approved another unfruitful 18-month pilot in Lake County civil courts.
Discussions for the December 2021 pilot were initiated by the Judicial Conference of Indiana's Community Relations Committee and the Court Security Committee in conjunction with the Hoosier State Press Association and the Indiana Broadcasters Association.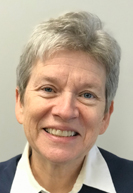 "(I'm) not sure why the Supreme Court has decided to move this right now, but we are delighted to participate," said IBA Executive Director Dave Arland. "This is a longstanding concern."
Judges participating in the new pilot include Frances Gull of the Allen Superior Court; Marianne Vorhees of the Delaware Circuit Court; Bruce Parent of Lake Superior Court, Civil 7; Sean Persin of the Tippecanoe Circuit Court; and Leslie Shively of the Vanderburgh Superior Court.
Jenny Bauer, a staff attorney with the Indiana Office of Court Services, said the Community Relations and Court Security committees recommended the five trial courts based on location, media markets and judge interest.
"I think it's exciting and I'm hopeful people will use it," Vorhees said. "I'd really like to see what happens with the pilot project and how the media interacts with us and what they want to participate in."
Creating a framework
A successful transition to having cameras in court starts with a solid foundation, Arland said. He said he doesn't anticipate problems occurring between the media and the court proceedings, but he acknowledged there's learning to do on both sides.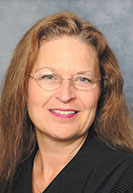 "We need a framework in place and to work within the confidence of this framework initially to see how it works," he said.
The pilot's guidelines state that all civil and criminal proceedings will be eligible for broadcast except for proceedings closed to the public, and no broadcast is allowed without permission from the presiding judge. Live broadcasting will also be at the discretion of each judge, Bauer said.
Additionally, some restrictions will be placed on the use of cameras in cases involving children, police informants, undercover officers and mental health commitments, among others.
The key difference from previous pilots is the judges presiding over a case of interest have discretion to approve or deny a request for broadcast of a court proceeding, according to Community Relations Committee chair and Floyd Superior Court 3 Judge Maria Granger.
Gull, who presides solely over criminal cases in a heavily covered county, said she hopes the pilot can be instructive for the judiciary.
"I think this is a historical moment for Indiana courts," she said. "I want to be able to provide good data and to the Indiana Supreme Court on how the press is dealing with the cases here locally and what issues could arise."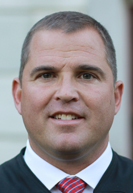 Interestingly for Gull, conversations with her local media revealed that many simply want to cover the gamut of cases and not just the highly publicized ones.
For his part, Persin said he likes the idea of greater transparency for hearings and trials that are already open to the public.
"I also believe some recording will improve the accuracy of media reports," he said. "The need to study the impact of recordings is particularly important at this time, since many judges throughout the state limited access to the courtrooms during the pandemic."
HSPA Executive Director Steve Key said he's already anxious to see the judges' comments and observations from the pilot.
"I think if the media shows itself to be responsible then I think more judges will understand that a camera in there is not going to destroy the judicial process," Key said.
Concerns persist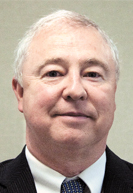 Despite optimism and excitement circling the pilot, age-old concerns still linger about the impact cameras could have on court proceedings. To prove that point, Reyome said he's heard mixed feedback from the bench about the pilot.
"There was some concern from having cameras and how it would and could affect proceedings," he said.
But both Reyome and Gull said they are hopeful the pilot can debunk some of the myths about cameras in the courtroom. While Gull would be shocked if attorneys tried to "grandstand" on camera, she said she is a little concerned about the jurors' perception of the cameras and if it could negatively influence witnesses willingness to testify.
For her court, Gull said expenses would be paid to accommodate for offering reliable audio to reporters and cameramen. Another aspect to consider is positioning cameras in such a way so that wide-angled shots of the proceedings don't include the faces of jurors.
In making decisions about which cases to permit cameras to record, Vorhees said she'd consider who the witnesses will be and how deeply personal the circumstances are to involved parties.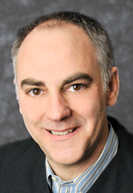 Parent, who said the pilot program is a cool collaboration between the state's judiciary and media outlets, said he suspects more traditional judges will be opposed to the idea.
"But no one would come up to me and say it's rotten and don't do it," Parent said. "I have yet to have anyone tell me the downside to doing this and, frankly, the people need to have confidence in our system of justice for it to work."•
Please enable JavaScript to view this content.