Terre Haute attorney James Bopp Jr. is representing embattled U.S. Congresswoman Marjorie Taylor Greene in a lawsuit filed by Georgia voters looking to disqualify her from reelection.
The complaint, filed by Free Speech For People, a national nonpartisan election and campaign finance reform group based in Texas, alleges Greene, R-Georgia, is ineligible under Section 3 of the 14th Amendment to run for reelection this year due to her involvement in the Jan. 6, 2021, riot at the U.S. Capitol.
"… Representative Greene promoted the demonstration ahead of time, declaring that it was 'our 1776 moment' on an interview the day before," the complaint alleges. "Furthermore, the planners of the January 6 demonstration report that she met with them beforehand."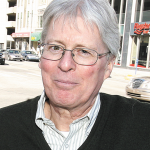 But during a televised hearing in front of an administrative law judge on April 22, Bopp called Greene a "victim" of the attack and said she believed her life could've been in danger.
Bopp further argued that Greene engaged in protected political speech but didn't engage in the attack on the Capitol, and that the administrative hearing wasn't meant to evaluate major constitutional issues.
Indiana University Robert H. McKinney School of Law professor Gerard Magliocca testified during the hearing.
Magliocca, regarded as an expert in constitutional law, gave the judge historical background on U.S. insurrections and the 14th Amendment before Greene provided testimony.
Earlier this year, Bopp represented Republican Congressman Madison Cawthorn in a similar lawsuit filed by Free Speech For People in North Carolina. U.S. District Judge Richard E. Myers II in March blocked the challenge after finding that a Civil War amnesty law passed by Congress in 1872 essentially repealed the 14th Amendment clause on disqualification.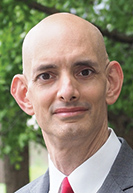 Magliocca worked with voters in North Carolina who raised the challenge to Cawthorn, according to IU McKinney.
After the North Carolina ruling, Magliocca, on CNN, said he believed the ruling would be reversed on appeal due to the "many problems" with the arguments regarding the 1872 law.
Both sides in the Georgia case are tasked with submitting final briefs by midnight Thursday.
The administrative judge said he plans to decide within a week after that, and his findings will then be submitted to Georgia Secretary of State Brad Raffensperger. Raffensperger, a Republican who gained national attention when he refused to overturn the 2020 election results, will decide the eligibility of Greene.
Bopp has been involved in Jan. 6-related lawsuits over the last two years. He filed four lawsuits challenging the election results after the 2020 presidential election, including in Georgia, before abruptly withdrawing them.
The conservative attorney is well-known for his work on election laws and campaign finance, with his biggest win coming in the 2010 U.S. Supreme Court decision in Citizens United v. Federal Election Commission, 558 U.S. 310 (2010).
The Associated Press contributed to this report.
Please enable JavaScript to view this content.