On its face, President Joe Biden's mass pardoning of individuals convicted of federal simple possession of marijuana might appear to some as a measure to score political points before the midterm election.
Relatively few offenders will directly benefit from the Oct. 6 proclamation, as the White House has said a little more than 6,500 individuals with prior convictions will be impacted nationwide.
The president also made it clear that he is leaving the issue of legal cannabis up to the states, as he called on governors to similarly pardon state minor possession offenses. Currently, 39 states and the District of Columbia have legalized at least medicinal use of cannabis — but not the Hoosier State.
In Indiana, Republican Gov. Eric Holcomb has indicated he won't be issuing any such pardons.
"The President should work with Congress, not around them, to discuss changes to the law federally, especially if he is requesting Governors to overturn the work local prosecutors have done by simply enforcing the law," Holcomb said in a statement. "Until these federal law changes occur, I can't in good conscience consider issuing blanket pardons for all such offenders."
While Biden's order is limited in its scope, some attorneys working in the cannabis space are pointing to the third part of his recent speech as what could prove a catalyst for change.
"I am asking the Secretary of Health and Human Services and the Attorney General to initiate the administrative process to review expeditiously how marijuana is scheduled under federal law," Biden said on Oct. 6. "Federal law currently classifies marijuana in Schedule I of the Controlled Substances Act, the classification meant for the most dangerous substances. This is the same schedule as for heroin and LSD, and even higher than the classification of fentanyl and methamphetamine — the drugs that are driving our overdose epidemic."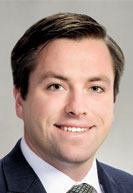 To Justin Swanson, a partner with Bose McKinney & Evans LLP and the chair of the firm's Cannabis group, the review ordered by Biden could prove monumental.
"I think it marks the beginning of the end of federal cannabis prohibition," Swanson said.
Minor possession in Indiana
The federal government has said nobody is currently in jail for the federal offense of simple possession of marijuana alone. Still, according to Biden, the pardons would impact thousands who have had struggles with jobs, housing and schooling.
The pardons will affect more people of color than white individuals, Biden said. A 2021 report by the American Civil Liberties Union found Black people are 3.64 times more likely than white people to be arrested for marijuana possession, despite marijuana possession arrests going down 18% from 2010 to 2018.
The clerk for the Indiana Northern District Court said their ECF system showed no simple possession of marijuana convictions over the last 10 years. The Indiana Southern District Court and Indiana Southern District Attorney's Office both told Indiana Lawyer they didn't have that data.
Indianapolis attorney Andrew Maternowski, who has worked in criminal defense for 33 years, said he imagines there would be few — if any — people impacted in Indiana by Biden's pardon.
At the state level, a pardon by the governor would likely impact thousands. However, there isn't good data to know just how many.
The Indiana Supreme Court keeps track of conviction data online via the Odyssey Case Management System, but that data is incomplete.
Because the rollout of Odyssey was gradual, starting in 2007 before making it to every county by 2021, there are gaps in its recorded marijuana conviction data. For example, at the beginning of 2012, there were about 175 courts using Odyssey compared to more than 400 courts now, according to the Supreme Court.
The Indiana Legislature in 2014 made simple marijuana possession a misdemeanor.
For 2021, the Supreme Court found 6,928 misdemeanor convictions for marijuana in Odyssey. While the data for this year is incomplete, the Supreme Court said currently, there have been 5,581 simple-possession convictions in 2022.
According to the Indiana Prosecuting Attorneys Council, there were more than 96,000 individuals charged with possession of marijuana from 2018 to 2021. Many of those individuals, however, were also charged with other crimes, and IPAC told Indiana Lawyer it didn't have the data as to how each case was resolved.
Rather than issuing pardons, Holcomb pointed to Indiana's "Second Chance Law," I.C. 35-38-9-2, which since 2013 has allowed for expunging misdemeanor and Level 6 felony convictions reduced to misdemeanors if offenders keep a clean record for five years after their conviction, among other requirements.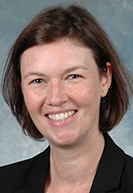 Carrie Hagan, professor at Indiana University Robert H. McKinney School of Law and director of the Civil Practice Clinic, called the expungement law "one of the most progressive expungement statutes in the nation," but said there can still be roadblocks for convicted individuals.
"Possession of Marijuana ranges from a B Misdemeanor to a Level 6 Felony. So when we are talking about expungement as a matter of reentry, it depends on their convictions what the implications are," Hagan wrote in an email to IL. "But waiting 5-8 years to expunge a conviction has its impacts on career opportunities, housing, etc.
"The big picture is that we are prosecuting and criminalizing a drug that 19 states, Washington, D.C., and Guam have all legalized recreationally and are unfairly discriminating as a result by deeming these people as criminal and giving them a record that isn't really even seen as a 'crime' to society," she continued.
Fort Wayne Attorney Dave Joley, a member of the marijuana law reform group NORML, also said the expungement law is a great tool, but a "staggering amount" of people would be impacted by a blanket pardon.
Gaining momentum?
Swanson, who is also co-founder and president of the Midwest Hemp Council, said Biden's ask for expeditious review on marijuana scheduling is huge.
Currently, as a Schedule I substance, marijuana is classified higher than both fentanyl and LSD.
"… (If moved off Schedule I) the (Drug Enforcement Administration) and (Food and Drug Administration) would have to abandon the long-held interpretation of one provision of the Controlled Substances Act, and that provision requires the DEA to place substances with high-abuse potential and no currently accepted medical use and treatment in the United States (on Schedule I)," Swanson said. "So that's really what this hinges on. What I see happening, potentially, is this stance that the DEA and FDA has had on interpreting that statute, is it has currently accepted medical use only if it's approved by the FDA for interstate marketing as a drug or it meets this five-part test from the DEA that's designed to mirror that FDA test.
"… There's a potential here where this idea that currently accepted medical use could be expanded from this narrow definition to one where if you're able to use proof from other states that have regulated cannabis on the medical side, and testimonies from their physicians and whatnot, there's a potential for a reinterpretation of that clause. … I think this is a really big deal in terms of what could possibly come out of this administrative review process."
This past summer, the Indiana Legislature's Interim Study Committee on Public Health, Behavioral Health and Human Services discussed THC products. The Oct. 20 final report made no recommendations.•
Please enable JavaScript to view this content.