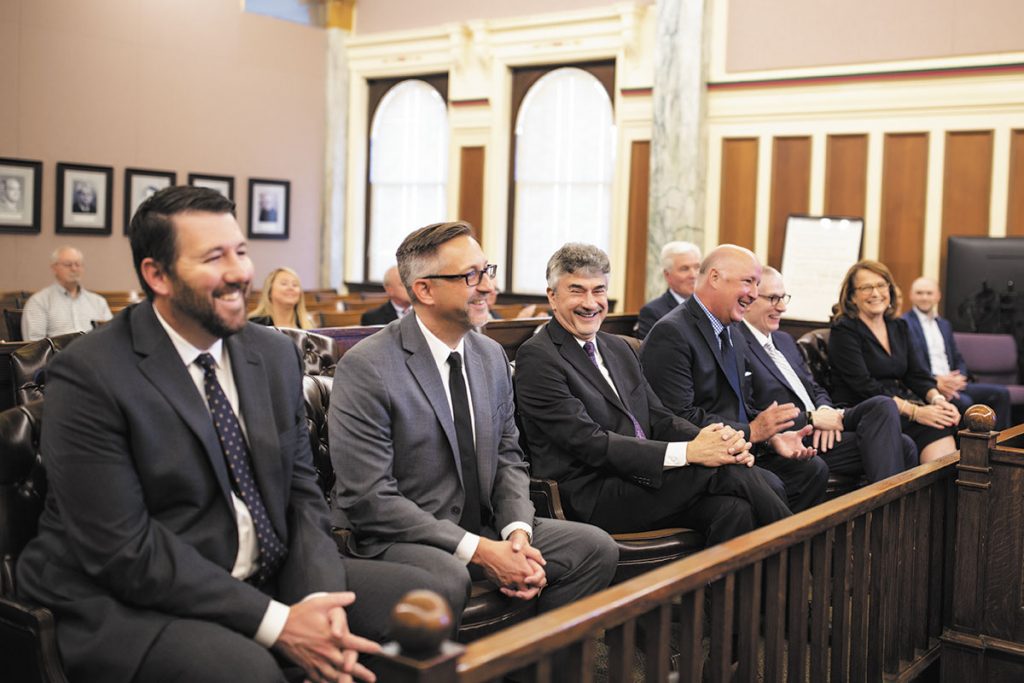 The Indiana Supreme Court has a new justice on its five-member bench.
Last month, Justice Steven David officially retired from the state's highest court and became a senior judge while now-Justice Derek Molter was sworn in as his successor.
Hundreds turned out for David's retirement ceremony on Aug. 30, and two days later, a private swearing-in ceremony was held for Molter in the Supreme Court's law library. Indiana Lawyer spoke with both the outgoing and incoming justices about their careers so far and what comes next.
_______________________________________________________________________________
An unexpected pest nearly halted now-Senior Judge Steven David's chances at interviewing for the Indiana Supreme Court: squirrels.
"It was unbeknownst to me that they were eating the wires in my car," David said. "My first interview was on five or six cylinders and no air conditioning. I was a mess."
Despite that setback, David clearly made his mark on the interviewers. Then a trial court judge in Boone County, David got the job when former Gov. Mitch Daniels appointed him to the Indiana Supreme Court in 2010.
After 12 years of service on the state's highest court, David officially retired on Aug. 31, stepping down from a bench where he left an unforgettable legacy.
EXTRA
Click here
to read about now-Justice Derek Molter's ascent to the Indiana Supreme Court.
Accessible and transparent
Hundreds of people poured into the Indiana Statehouse last month during the farewell ceremony for David, marking the end of his run with the high court. Among those gathered were family, friends, old and new colleagues, judges and lawyers.
Longtime friend and Senior Judge Nancy L. Gettinger, who attended the ceremony, described David to Indiana Lawyer as being a good sounding board and mentor for judicial practice and for life. The most significant contribution he made in his years of judicial service, Gettinger opined, was to the legal community.
Whether that looked like driving four hours to another county to speak to a group of social studies students or attending a bar association golfing event and handing out his personal phone number, Gettinger said David always makes time for everyone.
"He gets off the bench and he comes to where we are," Gettinger said. "And I think that impact is very significant, above and beyond what he does in his role as someone who serves as a justice."
When asked why he gives out his personal phone number so freely, David recalled his time as a junior officer in the military. He saw senior leaders acting approachable and honest with their mentees in a similar way, despite their differing ranks.
"I just think it's important to have that transparency and accessibility," David said. "My phone number is not going to change."
Fernanda Beraldi, general counsel and corporate secretary at Inotiv Inc., first met David at the Indiana State Bar Association's Leadership Development Academy a decade ago. She said in the 10 years she has been involved in the program, David has been readily available to every graduate, every step of the way.
"It's incredible," Beraldi told IL. "I'm really going to miss having that accessibility."
Mary Jo Clark, an attorney and longtime friend, praised David for being creative and fun to work with in the legal community.
"He's not afraid to try new things and is always looking for new ideas to make the legal system better," Clark said. "And that's exciting, because we don't often work with people like that."
Although he's retiring, David said he's not done cheering on his friends in the community.
"I'm not retiring for good — just embarking on new chapters and very excited for my next steps," David said. "I'm very proud of the court and excited to be more on the sidelines."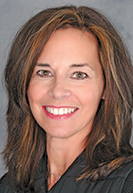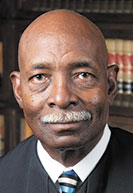 The smile could be heard through the phone as retired Justice Robert Rucker described his friendship with David to Indiana Lawyer. Rucker praised David's leadership and civility in the legal profession.
"On and off the court it reflects his commitment to foster civility and encourage fidelity for our system of justice," Rucker said. "He has a byline: 'Remember the rule of law always.' That has been his commitment and he has shown that time and time again."
Court of Appeals of Indiana Judge Elizabeth Tavitas similarly praised David for his steadfast commitment and consistency on and off the bench.
"I think he's one of those rare public servants that truly understands public service and what it means to give all that he has to give to his profession and to the judiciary, and that includes the bench and the bar," Tavitas said. "He gives his all and he is an inspiration for all of us."
Growing in diversity, commitment
In reflecting on his impact on the state's judiciary and legal profession, David said he simply hopes Indiana keeps drawing more individuals into the profession.
"I just hope we continue to cultivate a diverse group — a group that appreciates the oath that they have taken and values the law, that understands how precious and precarious it can be at times, how fragile it can be and to appreciate that, even with our challenges and faults, it is indeed our foundation," he said.
David expressed gratitude to his fellow justices and other dedicated colleagues he's worked with over the years.
"I think sometimes people in Indiana take for granted what a great state this is, how much collaboration and working together we all do," he said. "I've been very fortunate."
The now-retired justice said he would be soon wrapping up his position on some initiatives and commissions, as well as stepping away from his involvement in national legal organizations. But he promised that he would continue to remain involved in the Judges and Lawyers Assistance Program and support the Indiana Conference for Legal Education Opportunity.
"But other than that, I'll be looking for other places to serve the men and women and families of the state of Indiana," he said. "Let the court do its magic."
Retirement, David said, will look like serving as a senior judge and embarking on new entrepreneurial endeavors, including opening a small mediation, consulting and legal coaching business.
"That may fall on my face," he said, "but I'm ready for that challenge."
David is also ready to continue supporting his wife, Catheryne Pully, an attorney and a commander in the U.S. Navy Reserves, who was recently called to active duty.
"I'll do a little bit of work from Virginia, so worst-case scenario I'm going to be paralegal to the world's greatest attorney," he joked.
In his more than 30 years of legal and judicial service, David has kept close to his heart and at the forefront of his mind a simple but powerful creed: "Work hard. Do good. Be proud. Have fun."
He said everyone should create their own personal creed at some point. As he moves on to the next chapter of life, he said he'll keep his own.
"That's my compass," David said. "I try to keep myself in that and recognize that some days are better than others." •
Please enable JavaScript to view this content.