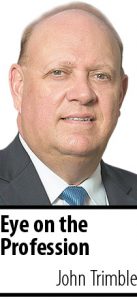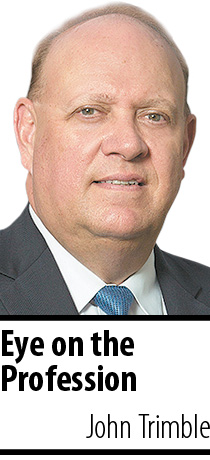 Earlier this summer, my friend Dan Kohane of Hurwitz & Fine in Buffalo, New York, embarked on a series of essays for young lawyers on how to market themselves and how to build a practice. In his final chapters Dan introduced the subject of "professional generosity."
Dan argued quite forcefully that we lawyers have a "duty and responsibility to help those in our professional community." He challenged young lawyers (and us more mature lawyers) to be professionally generous, if we are not already, and he suggested that professionally generous lawyers will enjoy benefits they cannot imagine. He urged us to recognize that being a lawyer means more than the billable hour – it also requires commitment to the profession that supports us.
So what is "professional generosity"? There are many ways to define it, but in a nutshell, it is serving professional legal industry organizations; it is speaking and writing and mentoring and collaborating with other lawyers. It is more than just being a good lawyer for our firms and our clients. It is about expressing pride in the legal profession and then taking the time to make our profession better. In Dan's words, "Professional generosity means helping those who you might otherwise consider as competitors or opponents and doing the same for the judiciary."
As part of his series on professional generosity, Dan invited lawyers from around the country to comment on what the subject meant to them. I would like to share a few of their comments:
• Francisco "Frank" Ramos Jr., Clark Silvergate, Miami: "I mentor because in my heart of hearts, I'm a selfish man. I mentor because the real value of life is not found in what we keep, but in what we give away. Real joy and peace don't come from doing for yourself but from doing for others."
• Rina Carmel, Anderson, McPharlin & Conners, Los Angeles: "…It's not just payback … . It's pay forward. … We help not only each other, but the industry, when we spend time assisting other lawyers."
• Andrew "Andy" Downs, Bullivant Houser, Bailey, San Francisco: "With everything we do, we should seek to leave things in a better condition than we found them. … You truly get back what you invest."
• Ann Evanko, Hurwitz & Fine, Buffalo: "When one gives of oneself for the right reasons, one experiences unexpected gifts. … I assure you, without giving to your community and to our profession, we will have an unbalanced life. Try it. Surprise yourself."
• Mary Massaron, Plunkett Cooney, Bloomfield Hills, Michigan: "One of the hallmarks of my professional career has been my involvement in national and local bar associations and my writing and speaking on legal topics. While this takes time, these activities not only make us better lawyers, they give us access to terrific mentors with incredible experience and talent that enrich our lives – personally and professionally."
I could continue with more quotes from Dan's compelling essays, but the point of all of this is simple. All of the lawyers I know who are professionally generous will tell you they believe they have gained far more than they have ever given to the profession. The friendships, the opportunities, the invitations and the business that flow from professional involvement are all too abundant to ever calculate.
Smart law firms incentivize their lawyers and staff to be professionally involved, tracking their involvement and supporting them financially. They find their lawyers and staff are happier and more productive.
All volunteer groups, including bar associations, are dying for reliable volunteers and future leaders. I urge you to be professionally generous. Get up from behind your desk today and give it a try. You will not regret it!
Young lawyers, in particular, look for the professionally generous in your circle of bar leaders and emulate them, learn from them and position yourself to succeed them. If you can learn the taste of the secret sauce of professional generosity, you will have a career that is successful and satisfying beyond anything you ever dreamed. You will learn that law is about friendship and service and problem-solving and justice and equity. You will make your mentors proud, and you will position yourself to mentor the next generation coming up behind you.
#WillYouBeThere?•
• John Trimble (@indytrims) is a senior partner at the Indianapolis firm of Lewis Wagner LLP. He is a self-described bar association "junkie" who admits that he spends an inordinate amount of time on law practice management, judicial independence and legal profession issues. Opinions expressed are those of the author.
Please enable JavaScript to view this content.