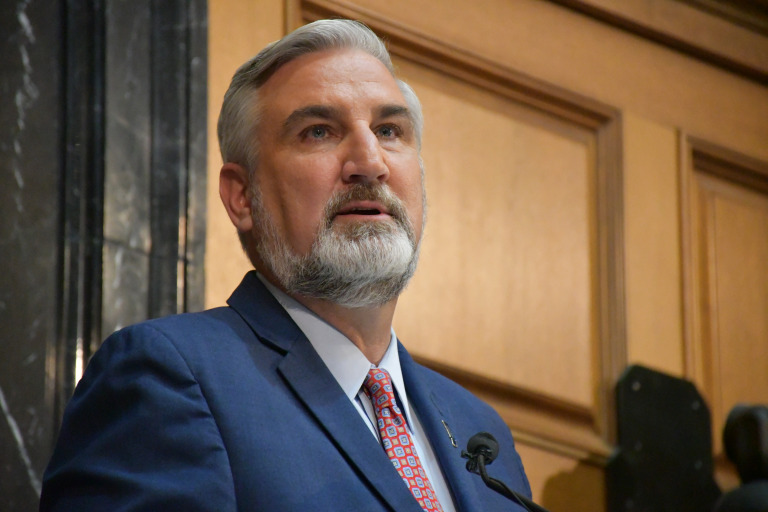 Gov. Eric Holcomb announced two judicial appointments for the Marion County Superior Court on Friday.
Stephen Creason will be replacing Judge Shelia Carlisle, who retired at the end of 2022.
He currently works as a staff attorney with the Office of Judicial Administration for the Indiana Supreme Court.
Creason served as a magistrate judge in Marion County Circuit Court in 2022. He previously worked for the Indiana Attorney General's Office for 22 years.
Charles Miller will be replacing Judge Stephen Eichholtz, who also retired at the end of 2022.
Miller was appointed to the Parole Board in 2013 and has been serving as vice chair since 2017.
He also served as pro bono legal counsel for Fostering the Future Now.
Previously, Miller worked as a deputy prosecutor in Marion County for over eight years.
Both Creason and Miller received their law degrees from Indiana University Robert H. McKinney School of Law.
They will be sworn in on a date to be determined.
Please enable JavaScript to view this content.