Following a full day of interviews on April 5, the Indiana Judicial Nominating Commission clicked the door shut and hunkered down for several hours. It had an important decision to make — determining which candidates might fit the bill of becoming the state's next Supreme Court justice.
Three applicants passed the final test following the second round of interviews: Justin P. Forkner, chief administrative officer in the Indiana Office of Judicial Administration, Grant Superior Judge Dana J. Kenworthy and Court of Appeals of Indiana Judge Derek R. Molter.
The seven-member JNC selected Forkner, Kenworthy and Molter from a list of 10 vying to succeed Justice Steven David, who will retire this fall from the high court. Initially, 19 applicants were interviewed in late February and early March.
Indiana Chief Justice Loretta Rush led the JNC through the interviews by asking the first question of each applicant. The names of the three remaining candidates will now go to Indiana Gov. Eric Holcomb for review before he selects David's successor within 60 days.
The JNC didn't shy away from big topics, prodding to see where candidates would land on questions ranging from underrepresentation on the bench to influences of personal bias in judicial philosophy to how much consideration judges should give the legislative branch.
Below is a snapshot of how each applicant responded.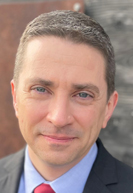 Top 3
Justin P. Forkner, Chief administrative officer, Office of Judicial Administration
When asked if he would agree with the majority ruling in the 1954 Brown v. Board of Education decision — which overruled the "separate but equal" doctrine of Plessy v. Ferguson — Indiana Supreme Court Chief Administrative Officer Justin Forkner said "yes." He also called out the 1896 decision in Plessy as being wrongly decided.
"There is stare decisis and there is respect for the precedent and the continuing predictability of the rule of law," Forkner said. "But when that runs into something like a constitutional provision, it's the courts' obligation to look at that and explain whether that precedent still needs to live or not."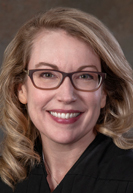 Top 3
Judge Dana J. Kenworthy, Grant Superior Court
When asked about her judicial philosophy in light of her trial court experience, Grant Superior Judge Dana Kenworthy said that as it relates to statutory interpretation, she leans toward textualism. As for constitutional questions, she said she tends toward originalism.
"I don't believe any philosophy works perfectly in any circumstance, but for me, originalism is the most in line with our democratic government and separation of powers," Kenworthy said. "It's very important that courts respect the fact that the Legislature legislates and the court interprets."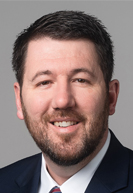 Top 3
Judge Derek R. Molter, Court of Appeals of Indiana
When asked what steps the Indiana Supreme Court can take to better provide indigent counsel in civil cases, Judge Derek Molter of the Court of Appeals of Indiana said the high court can continue doing what it already is trying to accomplish by exploring recruitment of counsel.
"The other thing the court can do, and it must constantly do, is look for ways to simplify its procedures, both for lawyers to take those cases and for pro se litigants to work their way through the system," Molter added.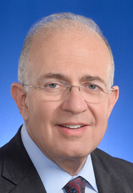 Top 10
William W. Barrett, Partner, Williams Barrett & Wilkowski, Greenwood
When asked whether there is an underrepresentation of women and people of color in the judiciary, Greenwood attorney William Barrett of Williams Barrett & Wilkowski said he thinks the courts should open the doors as wide as possible to give people of every background the opportunity to show their merits.
"The Constitution provides little guidance on how to assess merit, but the doors should be open wide," Barrett said. "I like to think the doors are open wide."
Top 10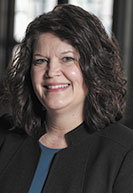 Judge Jennifer L. DeGroote, Allen Superior Court
Time spent organizing and running a major youth hockey tournament in Allen County taught Allen Superior Judge Jennifer DeGroote several key lessons about conflict resolution and patience that she said would be incorporated into her judicial practice, if selected for the high court. She also learned about dealing with difficult personalities and projecting positive relations.
"Amazingly enough, some hockey coaches are more challenging than difficult pro se litigants in your courtroom or attorneys who are really digging their heels in," she said. "Just because you're inviting me to this fight doesn't mean I have to participate in it."
Top 10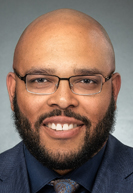 Judge Ryan K. Gardner, Marion Superior Court
In Marion Superior Judge Ryan Gardner's opinion, civility is the most important characteristic that a judge can have. Judges, he said, are the thermostats that control the environment in the courtroom. Although litigation is adversarial, that doesn't mean parties have to treat each other like enemies.
"I think the best thing a judge can do is model that civility by treating everyone that comes into the courtroom, regardless of race, creed or color, with the dignity and respect that they would expect to be treated," he said.
Top 10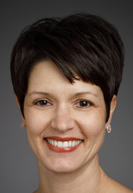 Judge Gretchen S. Lund, Elkhart Superior Court
Elkhart Superior Judge Gretchen Lund recalled her time serving as a law clerk for now-retired Court of Appeals of Indiana Judge Sue Shields and now-Senior Judge Sarah Evans Barker of the U.S. District Court for the Southern District of Indiana as examples for women in the legal profession. Lund said when she thinks about her position as a female lawyer and a judge, her mentors taught her that women don't always have to be the loudest voice in the room to make an impact.
"Oftentimes, the women prosecutors in my courtroom or women judges become facilitators of discussion," Lund said. "That's where I find that women have contributed in engaging the discussion and ultimately getting a lot of work done."
Top 10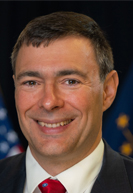 Patrick W. Price, Special counsel, Office of Management and Budget, general counsel, State Budget Agency, Indianapolis
Patrick W. Price said that while he understands concerns about wide disparities in sentencing for similar crimes across the state, he thinks local judges are in the best positions to determine appropriate sentences.
"In terms of the judiciary, our call is to try to make sure we are standing up and evaluating sentences appropriately — where there are outliers, to address them responsibly and appropriately," Price said. "So the call to have those cookie-cutter sentences is a nonentity."
Top 10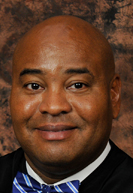 Judge Rudolph R. Pyle III, Court of Appeals of Indiana
Court of Appeals of Indiana Judge Rudolph R. Pyle III said he used to be against allowing cameras into the courtroom. But the public's attitude toward the judiciary following media coverage of high-profile trials in recent years has amazed him, he said, and has started to change his view.
"There is almost an expectation from the public now just to see what's going on in court," Pyle said. "During the shutdown, hearings were Zoomed. People expect that level of transparency, and through providing that level of transparency, I think we can do a lot to promote confidence in the judiciary."
Top 10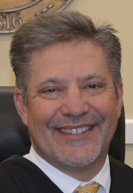 Judge Mark E. Spitzer, Grant Circuit Court
When asked what he believes is the appropriate role of the judiciary in addressing the state's violent crime crisis, Grant Circuit Judge Mark Spitzer said the first place to start is at the pretrial process — specifically, improving the information judges receive to help them determine if a defendant is safe to release to back into the community or needs to be detained, then promptly resolving the case.
"One thing a trial court judge has to be aware of is that not only the victim of the current crime is of consideration, but also future victims," Spitzer said. "On the back end of the sentence, making appropriate accommodations to resolve the issues that may have caused the criminality."•
Please enable JavaScript to view this content.