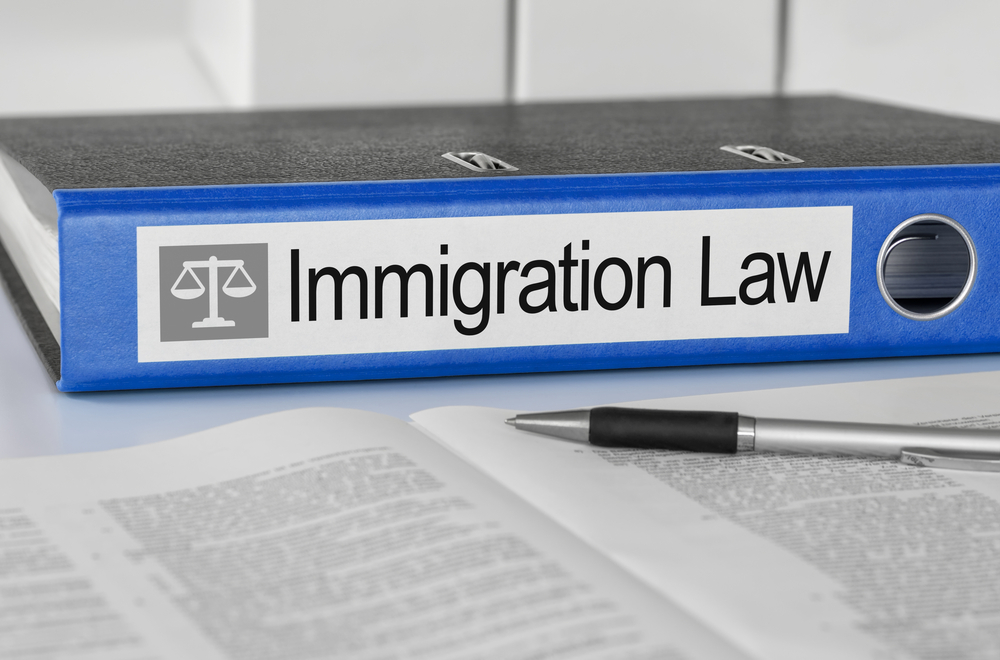 A Mexican man who was arrested by U.S. immigration agents in 2017 despite his participation in a program designed to protect those brought to the U.S. illegally as children will be allowed to remain in the country for at least the next four years under a settlement with the Justice Department.
The U.S. Attorney's Office in Seattle announced the agreement Wednesday with Daniel Ramirez Medina, 29. It did not grant him any money — he was seeking $450,000 for false arrest and false imprisonment — but it allows him a chance to obtain lawful status in the U.S.
Immigration agents arrested Ramirez on Feb. 10, 2017, at a suburban Seattle apartment complex where they had gone to arrest his father, a previously deported felon. His 46-day detention raised questions about the future of the Deferred Action for Childhood Arrivals program in the early days of former President Donald Trump's administration.
"This settlement essentially gives Mr. Ramirez Medina a clean slate as he works to obtain legal status in the United States," Seattle U.S. Attorney Nick Brown said in a news release. "I am pleased that this settlement involves no monetary payment and yet goes to the core of what Mr. Ramirez Medina wants: a fair chance to obtain legal status in the U.S."
Luis Cortes Romero, an attorney for Ramirez, said his client was "thrilled and relieved that he can stay in the U.S. after the government fought so hard to deport him."
Ramirez has been living in Des Moines, a south Seattle suburb, with his 8-year-old son, and he recently married a U.S. citizen. He has been working nights as a street-sweeper for parking lots to allow him to spend time with his son during the day, Cortes said.
The future of the DACA program remains in doubt. It was created by then-President Barack Obama's administration in 2012 as a way to allow young, law-abiding immigrants to stay and work in the country.
Trump tried to end the program. But in 2020, the U.S. Supreme Court ruled 5-4 that he did so improperly by failing to follow federal procedures, allowing it to stay in place.
Since then, a federal judge in Texas has ruled it illegal, President Joe Biden's administration has revised it in hopes of helping it pass legal muster, and in October, a federal appeals court sent it back to the Texas judge for another look. It's widely expected to land in the Supreme Court again.
The program remains intact for the approximately 600,000 people already enrolled, but new applications are barred.
Texas and eight other Republican-leaning states have led the legal fight against DACA, saying they incur hundreds of millions of dollars in health care, education and other costs when immigrants are allowed to remain in the country illegally. They also argued that the White House overstepped its authority by granting immigration benefits that are for Congress to decide.
Ramirez came to the U.S. at age 7. Immigration agents claimed that when they went to arrest his father, Ramirez acknowledged affiliating with gangs — which they cited as grounds to revoke his participation in DACA and to deport him.
Ramirez adamantly denied any gang ties or making any such admission. Ramirez has no criminal record and twice passed background checks to participate in the program.
Further, his lawyers said, agents misrepresented a tattoo Ramirez has as a "gang tattoo." The tattoo, which says "La Paz BCS," pays homage to the city of La Paz in the Mexican state of Baja California Sur, where he was born, they said.
Under the settlement agreement, Ramirez will be granted a four-year stay of deportation, during which time he will be allowed to work and may apply for other forms of relief to avoid deportation, such as lawful permanent resident status. The stay can be renewed, but it also can be revoked if he breaks any U.S. laws, the agreement says.
The settlement bars U.S. Immigration and Customs Enforcement from using any purported statement made before May 2018 suggesting that he has gang ties as a reason to revoke his DACA status.
Please enable JavaScript to view this content.