Most school projects are produced for an audience of one: the professor who assigned the work.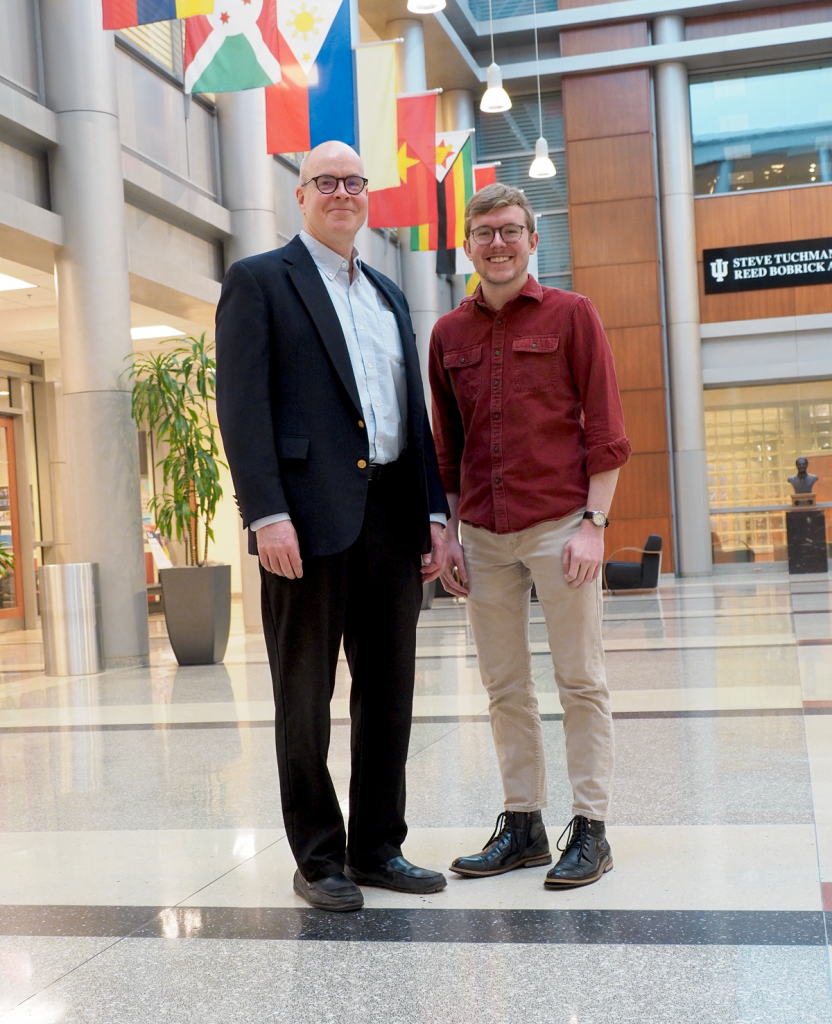 But Jacob Purcell of New Palestine, a 2L at Indiana University Robert H. McKinney School of Law, has just published a rental housing report that's intended for a much wider audience: legislators, housing advocates and potentially others statewide.
The 70-page report, "A Decent Place to Live," examines the interconnected issues of substandard rental housing, evictions and housing law and looks at how Indiana's housing laws compare with other states. The report also suggests a variety of ways the Hoosier State could strengthen tenants' rights.
Purcell spent eight months and an estimated hundreds of hours on the project.
Among the report's key takeaways: Indiana's housing laws heavily favor landlords, and the state should be doing more to hold bad landlords to account and strengthen tenants' rights.
"A lot of the conclusions are very tenants-rights-driven," Purcell said. "In our current rental economy, there's virtually no incentive for the bad-actor landlords to maintain livable conditions for tenants."
The report, for instance, highlights that Indiana is one of only six states in which tenants have neither "repair and deduct" nor rent-withholding rights. The other states are Alabama, Arkansas, Idaho, North Carolina and Wyoming.
"Jacob really held up a spotlight to our Indiana system. Unfortunately, it doesn't fare well in that spotlight," said Fran Quigley, a clinical professor of law at IU McKinney. Quigley also directs the school's Health and Human Rights Clinic, whose activities include representing low-income tenants in eviction proceedings.
Purcell, who serves as Quigley's research assistant, produced the report as a research assignment for the professor.
Legislative push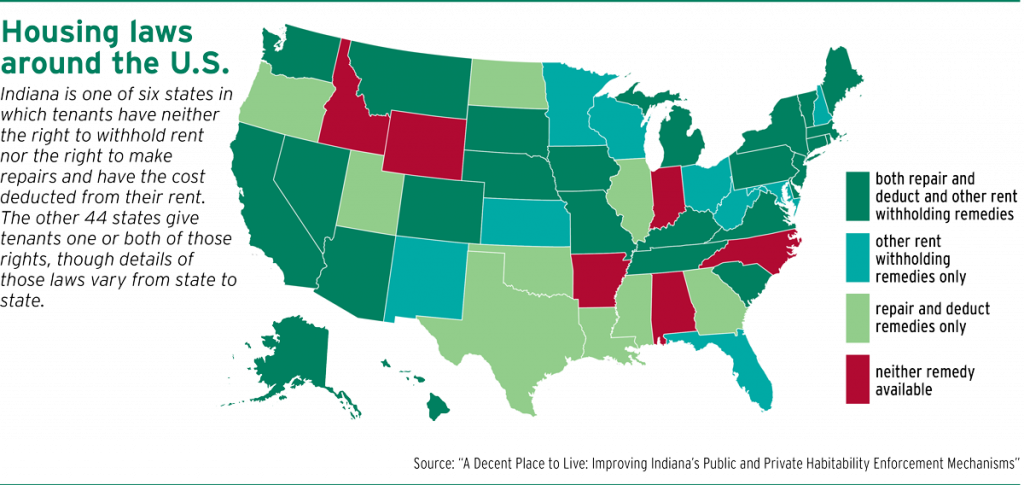 The project was inspired by Quigley's observation that many of the clinic's eviction clients were living in homes plagued by vermin, mold, a lack of running water or other habitability issues.
"Repair and deduct" laws vary from state to state, but in general, they give tenants the right to make their own repairs and have the cost deducted from their rent payments. Rent withholding can involve the use of escrow accounts as a way for tenants to gain leverage in habitability cases: A tenant's rent goes into an escrow account, to be released to the landlord only after a needed repair is addressed.
Purcell's report was released only last month, but housing advocates have already embraced its findings as they press their case for legislative action.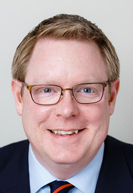 "I have literally handed copies of that report to lawmakers," said Andrew Bradley, policy director for Prosperity Indiana.
Prosperity Indiana is the convenor entity for the Hoosier Housing Needs Coalition, which last month held an event at the Statehouse urging the General Assembly to address the enforcement of habitability standards.
For a variety of reasons including the pandemic and escalating rent rates, housing reform has been a hot topic at the Indiana Statehouse in recent years. Multiple pieces of housing-related legislation have been introduced during the current legislative session.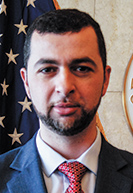 Purcell's work has also captured the attention of Sen. Fady Qaddoura, an Indianapolis Democrat whose policy priorities include housing and habitability issues.
Qaddoura is the author of Senate Bill 202, housing legislation that in its original form called for the establishment of, among other things, an escrow system renters could use when facing habitability issues. After receiving notification that his bill did not have Republican support, Qaddoura is now hoping to have the issue addressed during a summer study committee later this year.
Qaddoura said he spoke with Purcell for input while crafting SB 202. Purcell's report also provided hard evidence supporting Qaddoura's position, the lawmaker said.
"It just confirmed everything that we researched and believed in," Qaddoura said.
Purcell's report includes a detailed comparison of "repair and deduct" and rent withholding laws in all 50 states, providing specifics on each law's requirements and limitations.
That aspect of the report, Bradley said, is especially valuable because it offers examples that Hoosier legislators could use for their own legislation.
"Here we have this veritable menu of options," he said.
Drawing conclusions
Habitability issues, evictions and housing law are interrelated issues, housing advocates say. If tenants can't get landlords to replace a moldy carpet, for instance, or patch a hole in the wall, tenants might withhold their rent as a form of protest. And because Indiana law doesn't allow tenants to withhold rent in such cases, that act of protest might result in their eviction.
Indeed, Purcell's report points at those connections. Specifically, the report cites a 2022 report from SAVI, a program of The Polis Center at IUPUI, that shows a link between code enforcement complaints and evictions.
According to the SAVI data, in 2021, 93 Indianapolis rental properties were the subject of 10 or more complaints about code violations. Those 93 properties alone accounted for 2,336 eviction filings, or about a fifth of all Indianapolis evictions.
In contrast, 74,286 Indianapolis properties received no code violation complaints in 2021, according to SAVI. Those no-complaint properties represented a combined 4,039 eviction filings.
Stated another way, the properties with 10 or more code enforcement complaints in 2021 had the equivalent of 2,512 eviction filings per 100 properties. The rate at the no-complaint properties was five per 100.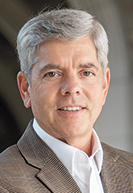 The report's conclusions also resonate with Robert Jones Sr., associate dean for experiential programs at the University of Notre Dame Law School.
"Everybody who does this work, everybody who represents eviction cases in Indiana, is just very frustrated by the state of the law," Jones said. "We know that (Indiana) tenants face more of an uphill battle than they do in other states."
Notre Dame's law school also recently released a report, "Eviction Protections for Renters: Does Indiana Make the Grade?" That report was commissioned by the Indiana Justice Project as part of the Housing Equity for Infant Health Initiative. It looks at how Indiana's housing laws compare with the American Bar Association's House of Delegates' "Ten Guidelines for Residential Eviction Laws," a resolution the bar adopted last year.
Notre Dame's report comes to a similar conclusion as the IU McKinney report, finding that Indiana meets only a few of the ABA's 10 guidelines.
Through its Clinical Law Center, Notre Dame involves its law students in representing low-income tenants in eviction cases.
Jones said the clinic will likely represent about 100 clients this academic year, "and it really is just the tip of the iceberg. Our phone rings off the wall." He also estimated that the Clinical Law Center and the local office of Indiana Legal Services Inc. are able to help only about 10% of local tenants seeking counsel in eviction proceedings.
Purcell said the experience of creating the housing report has cemented his interest in pursuing a job in tenants-rights law after graduation.
"When you go this deep into an area of law, it really becomes sort of a passion project," the law student said.
Regardless of what comes next, Quigley said Purcell has already made an impact with his work.
"Those dozens and dozens and dozens of hours (of work on the report) have paid off with a document that's going to be a reference for a lot of people for many years to come," Quigley said. "What Jacob has done is tapped into the ultimate contribution that a law student can make to the community."•
Please enable JavaScript to view this content.