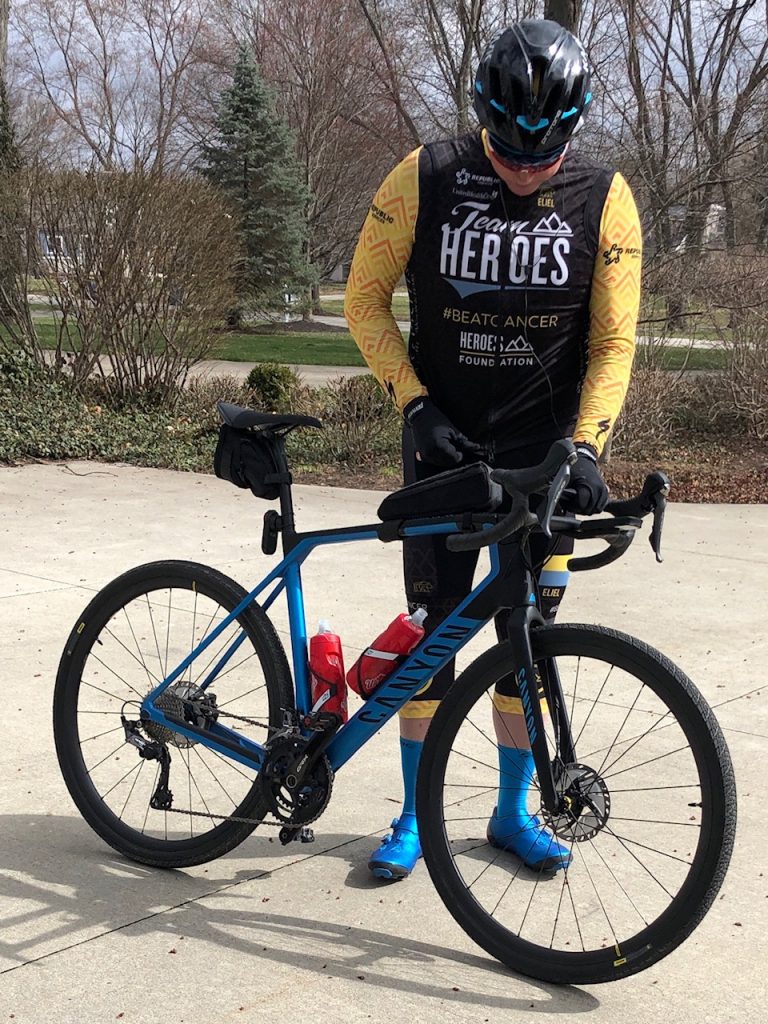 A two-hour bike ride gliding through the streets is a meditative experience for Indianapolis attorney D. Bryce Zoeller. Even though it's physically demanding, cycling relaxes him.
"It can be athletically fulfilling and physically fulfilling, but it can also be emotionally fulfilling," said the Kightlinger & Gray LLP senior partner.
That's something Zoeller has learned in spades over the past few years.
Zoeller began riding bikes in college at Indiana University, where he rode for the school's cycling team. After graduation, he continued to race for another 10 years but eventually slowed down once his family and career began to grow.
"It became a recreational thing for me," he said. "But then in the last five years, there was very little cycling."
Snowballing events kept Zoeller off the bike for the next few years, including a serious accident that took place just two minutes from his home.
While finishing a ride, Zoeller was struck head-on by a car. Although only his helmet was smashed, he sustained shoulder injuries that required four surgeries and left him jittery about getting back on the bike.
Zoeller's cycling days became fewer and fewer, then stopped altogether in late 2017 after complications from a colonoscopy nearly led to his death.
"They discovered that I had sepsis, and they told my wife that I had a 50-50 chance to make it through the night," Zoeller said. "Our priest came and administered last rites. I didn't know much of what was going on, I was just so heavily medicated and in a lot of pain."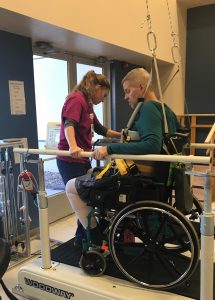 Zoeller did make it through that night and returned home a few months later after several surgeries to remove the sepsis from his hip, back and shoulder. But the battle wasn't over.
"I lost my ability to walk. I had to re-learn how to use my legs and walk again," Zoeller said.
Despite a small recurrence that landed him in the hospital for another few weeks at the end of 2018, Zoeller eventually regained function in his legs. Although he would go out for a ride every now and then, cycling was put on the back burner.
At least, that was until lawyer, friend and fellow cyclist Ed Harcourt of Kopka Pinkus Dolin convinced Zoeller to race with him in a 150-mile fundraising event called ODRAM.
The race – One Day Ride Across Michigan – invites cyclists to ride from Lake Michigan to Lake Huron in a single day to raise funds for the Juvenile Diabetes Research Foundation. As they prepared for the race, Zoeller raised nearly $2,500 in donations from sponsors.
But his joy didn't stem from how much money he could raise; it was from how much he could give back to those who needed it most. At the same time, training for the race sparked a fire in him that he thought had burned out.
"I just stayed on the bike and fell in love all over again. And I thought, maybe this gives me a new purpose," Zoeller recalled.
Riding for life
Eager to continue supporting charitable causes while doing something he loves, Zoeller joined a competitive cycling group called Team Heroes, which raises awareness for Indiana cancer community advocacy group The Heroes Foundation.
The foundation, which Zoeller says is the perfect match for him, is committed to defeating the battle against cancer through the promotion of living a healthy lifestyle and cancer prevention. Zoeller's cycling team aims to live a cancer-free lifestyle and promote healthy living that prevents cancer by the way they eat, dress and live.
"I feel like if I can go to some of the higher-profile events, I can raise awareness about what The Heroes Foundation does," Zoeller said. "It's really given me a whole new purpose about the role cycling can serve in my life."
The impact of Zoeller's renewed commitment to riding has also touched the people he loves the most, including his 8-year-old son. The father and son ride together every chance they get.
"My older two kids knew me from when I used to race, but my little guy had never seen that side of me," he said. "It's nice for him to see that I'm doing active things and trying to stay healthy, and for him to see the bigger picture of helping this foundation and trying to help people who are less fortunate."
Since getting back on the bike last summer, Zoeller's health has been good.
In the past nine months he's clocked 7,000 miles on the bike and has typically ridden six days a week. But because he is immunosuppressed, Zoeller says he hasn't left his house recently due to the COVID-19 outbreak.
Thankfully, he can still cycle indoors.
Renewed passion and purpose
Looking back, Zoeller said he had good excuses to step away from the bike.
"I was like, 'I'm scared and not strong enough anyway, so maybe I just shouldn't do this anymore,'" he recalled. "I give my friend Ed a lot of credit. He kept pestering me about it and talked me into it. It made a huge difference."
When he cycled in the early 2000s, Zoeller said he met tons of attorneys who also raced. Ironically, the guy who got him back on the bike was a lawyer he worked with.
"He's a good riding companion, I would say," Harcourt said of his friend. Harcourt noted that although they can't ride together right now because of coronavirus concerns, that won't stop them from cycling as a team once the coast is clear.
Zoeller said there is a night-and-day difference between the person he was five years ago and the person he is today. From living through his deepest struggles to fighting for the struggles of others, the attorney says cycling has kept him grounded.
"It is very fulfilling to go and to do something to try and raise money for the cause, because it's very important to many people," he said. "If I am still lucky enough to ride my bike and I can use that to give back, then I should."•
Please enable JavaScript to view this content.