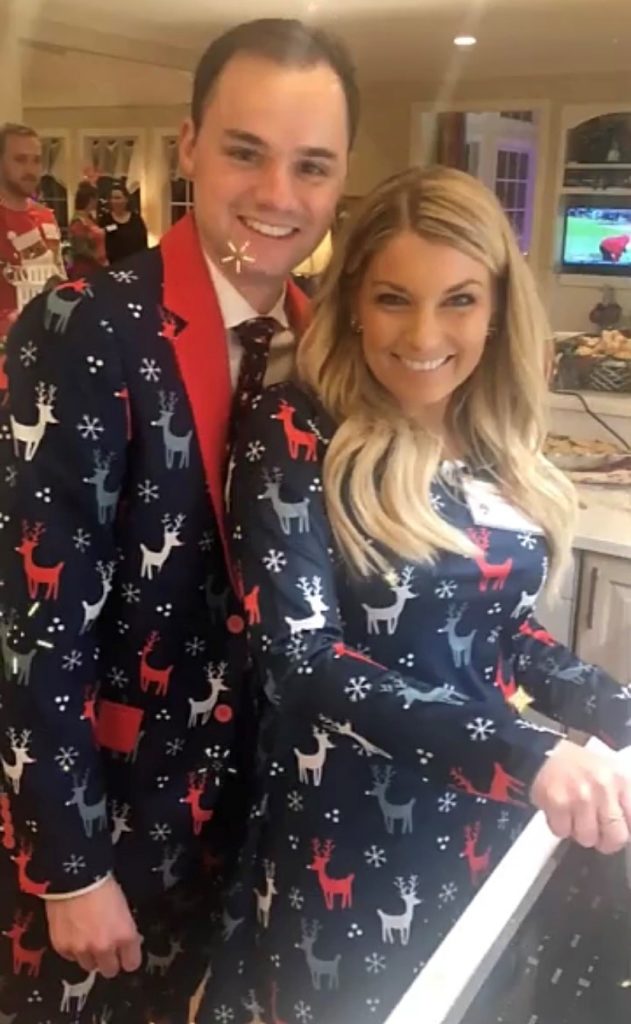 As 2019 draws to a close, Indiana lawyers and their families are celebrating the holiday season in numerous ways. Some enjoy traditional meals, gather for merriment or take care to make others feel welcomed and loved.
Regardless of what is celebrated or who is celebrating, traditions are everywhere. Here are six Hoosier attorneys who shared their most memorable traditions during the winter season.
Coming together
One of the most significant holiday traditions Taft Stettinius & Hollister partner Frank Deveau shares with his family began after the passing of his former wife. Remarried and now with seven kids, Deveau's newly blended family hunkered down in the front row of the Indianapolis Symphony Orchestra to watch the Yuletide Celebration.
"I was trying to do things that would really bring the family together and just show them a good time," Deveau recalled. Now, more than 20 years later, the family still buys tickets each winter.
Since then, the number of attendees at the Deveau family tradition has steadily grown — this year, nearly 35 people will make up their group. Everyone will gather at Deveau's home afterward for food and fun, with the whole family hanging out together.
But the annual get-together has proven to be more than a tradition. It also serves as a reflection of all that has been and all that is to come with the people he loves the most.
"It really is one family," Deveau said, becoming emotional as he reflected on the family tradition's origins. "It's become a wonderful celebration of bringing two battered families together."
Honoring ancestors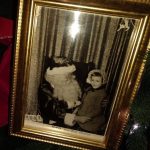 The longest-running tradition in attorney J. Mark McKinzie's household can be found on a 10-foot-tall Christmas tree in his living room. Adorned with red ribbons and lights, the tree holds an increasing number of 5×7 picture frames, each displaying a family member sitting on Santa's knee. The oldest photos, nestled at the bottom of the tree, date back to a time when McKinzie and his wife's grandparents were children.
Moving up the tree are similar pictures of their parents, and then of McKinzie and his wife as children.
"And we have pictures of our children with Santa and now our grandchildren, so we basically have five generations of pictures that she puts in little frames all the way to the top," the Riley Bennett Egloff lawyer said. "That's really cool."
As the family grows, so does the tree, McKinzie noted. Looking at generations past and present, the attorney said he is reminded of the importance of family.
Shared experiences
Many of the festive traditions Hannah Kaufman Joseph of JBJ Legal keeps alive as her family celebrates Hanukkah center around food.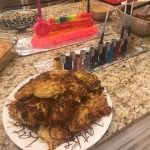 During the eight-day Jewish celebration, Joseph and her family make traditional potato latkes from scratch — stinking up the house in the process, she added. The Indianapolis attorney also makes homemade doughnuts each year, which she says is a traditional Hanukkah food.
"Anything fried is eaten on Hanukkah to represent the oil that was used in the menorah that burned for eight nights instead of one," she explained. "I try to do fun versions. I have even made doughnuts with Cadbury eggs in them."
In addition to cooking and baking, Joseph said her family also loves to spend time with family friend and fellow attorney Edward Holloran III to celebrate "Chronikah," a blended celebration of Christmas and Hanukkah. The families have marked their respective holidays together for several years to share and experience both traditions, she said.
Breaking bread
Traditional meals also make up a large part of how Kightlinger and Gray lawyer Jenna Throw celebrates Serbian Orthodox Christmas.
"My mom is Serbian," Throw said, "so my family has always celebrated Christmas on Dec. 25 with gift opening and a family meal, but then we also celebrated Serbian Orthodox Christmas on Jan. 7 with a traditional Serbian meal of cevaps and other traditional sides."
Now that she is married, Throw and her husband have taken on the role of making the traditional Serbian dinner to eat with her mom. Typical foods in a Serbian dinner include cevapi sausages made from a combination of beef, lamb and/or pork, an oil-and-vinegar-based potato salad and an oil-and-vinegar-based coleslaw. They also serve a pogacha bread, similar to an oblong crusty Italian bread, Throw explained.
"These meal components are also frequently served at dinners at the Serbian festivals in northwest Indiana, although they offer lamb and other entrees in addition to the cevaps," she noted.
Friendly competition
Kent Winingham celebrates the holiday season more casually than others, bringing legal professionals together for an ugly sweater party that has origins in his time in law school.
"I thought in order to take a break from studying and exams I should host some party, and I started putting this together at my apartment," Winingham explained. "When my wife and I moved here, we continued the tradition but included some new people."
What was once a personal gathering has grown into an event welcoming a variety of lawyers, judges and other individuals to partake in the fun. This year, Winingham expects between 50 and 70 attendees will gather to enjoy drinks, meatballs, fondue and more.
The Wilson Kehoe Winingham attorney and his wife plan to wear matching outfits at this year's celebration. For his part, Winingham will wear a "horrifically ugly suit" adorned with reindeer and Christmas glamour.
"Everyone wears things from ugly Hanukkah and Christmas sweaters to ugly holiday suits — it's a really pretty fun time," he said. "It's been fun to see what people end up coming up with and how much people enjoy dressing up like that."
Spreading cheer
This time of the year is attorney Adam Alexander's favorite, simply because he can spread holiday cheer. The Ice Miller associate's office currently boasts four Christmas trees and strings of lights, drawing his coworkers in to check out the festive display as they pass by.
"That's what Christmas is about — spreading cheer," Alexander said. "I don't see why law firms should be immune to that."
In his opinion, holiday traditions are about finding joy in the little things and sharing it with others.
"It's a cool time of the year where it's easy to put a smile on someone's face. That's why I decorated my office so much. I enjoy having people walk by and smile," Alexander said. "It's just fun."•
Please enable JavaScript to view this content.