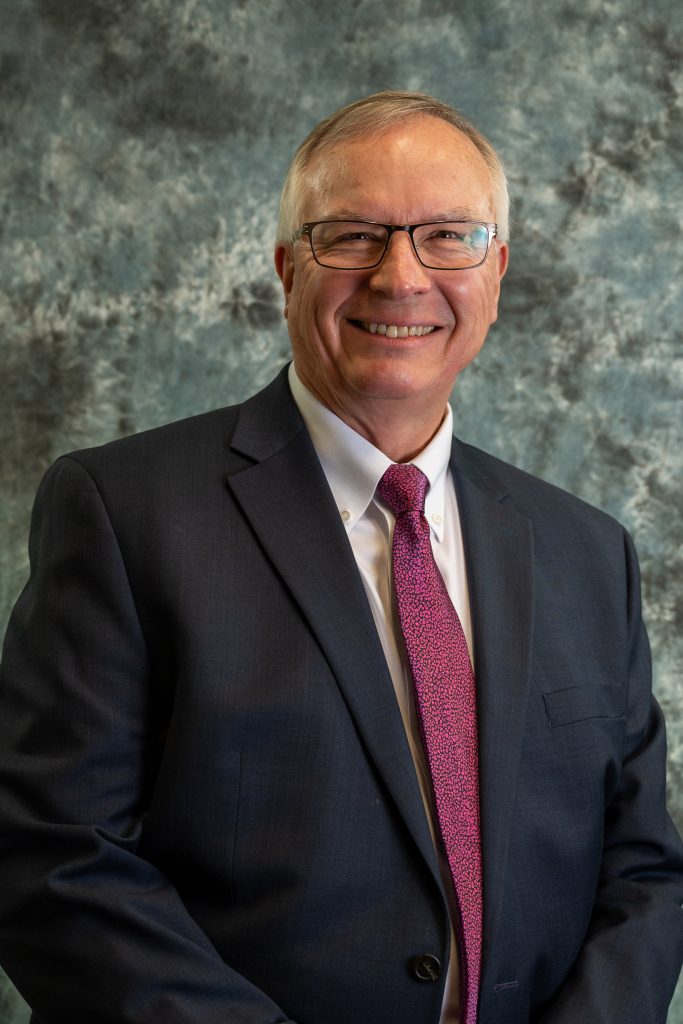 When Bill Welch first started practicing law, he had no intention of becoming a prosecutor — let alone an attorney working in the child support space.
Forty-two years later, many of his colleagues now view him as the top Hoosier lawyer at his craft: assisting prosecutors across the state with child support issues, reviewing related Indiana Code and proposed legislation, and leading conferences featuring crowds of 500 or more in the state and around the country.
That makes the start of the new year bittersweet for many who know Welch, as he officially retired as the Title IV-D child support staff attorney for the Indiana Prosecuting Attorneys Council on Dec. 30.
Welch left a unique mark on child support and family law in Indiana, according to those who know him. While his job titles have changed throughout the years, his mission has always remained the same: "Make the world a better place."
"I just wanted to be a good lawyer and do a good job for whoever my client was, whether it was the state of Indiana or John Doe who lived a couple blocks down the street," Welch said. "… You do what you have to do to make the world a better place. And that's what I hope that I have done."
An unplanned career path
After graduating from Indiana University Maurer School of Law in 1980, Welch worked for a small Lake County law firm for a year before moving to Rochester.
He subsequently opened a solo practice in Rochester and, in 1982, was asked by Fulton County Prosecutor Richard "Rick" Brown if he would be interested in working part-time as his chief deputy. At the time, Brown was also running his own practice and working as a prosecutor part-time — not uncommon at the time, Welch noted.
While working both jobs, Welch said he expanded his knowledge and skills as a practitioner out of necessity.
"In a small town, you spend a lot of time doing things like divorces and bankruptcies and, you know, child support and wills and estates and just anything that comes in the door pretty much, especially as a solo practitioner," Welch said.
Welch returned to Bloomington in 1990 to work as a full-time prosecutor in Monroe County.
Around 1995, Welch's office was in the process of developing a child support enforcement program due to its rising caseload. When trying to figure out who should take on the child support cases, the consensus was Welch.
"They looked around the office, and I was the only one in the office that had ever done a divorce," Welch said. "Actually, I was very willing to do this. I had just finished having two back-to-back jury trials and child molesting cases. I felt pretty burned out after that, you know, because those are really hard on prosecutors.
"So I said, 'Absolutely, I'll do it,'" he continued. "So I started off in child support there, with my being the only attorney and about two other people in the child support division … and (numerous) caseworkers."
Honing his craft
Not only did Welch take the job as deputy prosecutor for Monroe County child support cases, but he quickly became an expert in the field.
As the years went by, Welch fielded more and more requests to speak at child support conferences in and out of the state, including at the National Child Support Enforcement Association's annual conference.
"Once you get into child support — and I don't care whether you're a caseworker or a prosecutor — you'll either leave after a year or you'll get the bug and you'll be in it for the rest of your career," Welch said. "It's so gratifying to do this work, and on various levels."
In 2004, then-Indiana Gov. Joseph Kernan presented Welch with the Distinguished Hoosier Award for one of his contributions to the state child support system — specifically, his creation of a spreadsheet that more accurately and efficiently calculated child support payments.
"The state Child Support Bureau got wind of it and they said, 'You know, we'd really like to use this. Do you have any problem with that?' I said, you know, shoot, if it'll help somebody, go right ahead," Welch recalled. "And so they hired a vendor to create it on a statewide system."
Welch continued working in Monroe County until IPAC asked him to come to Indianapolis as its first-ever Title IV-D child support staff attorney — a title he held until his retirement.
In his most recent role, Welch assisted prosecutors with any questions they had involving child support. He was also involved in reviewing legislation and statutes, in addition to leading trainings statewide.
Statewide impact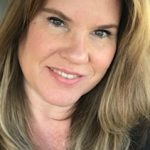 Kristina Armstrong, a deputy prosecuting attorney in Howard County and chair of IPAC's Child Support Committee, has worked closely with Welch for years, teaming up with him to put on trainings and serving on the Child Support Bureau Policy Committee with him. Armstrong said she has always been particularly impressed with Welch's knowledge of paternity and felony nonsupport issues.
"I think that (Welch) can take complex topics and make them understandable at every level," Armstrong said. "We really are dealing with different levels: We've got deputy prosecutors with lots of experience, new deputy prosecutors, caseworkers … and so he's always able to be aware of who his audience is and how to get the message to them in a way that they can receive it."
Among the trainings Welch leads is IPAC's annual Child Support Conference, which brings in upwards of 600 people.
During the 2022 conference, Welch was presented the John Owens Lifetime Achievement Award for his work.
"Bill Welch has been a tremendous asset to our IPAC team and has been a consummate professional and team player since he arrived," IPAC Executive Director Chris Naylor said in a statement. "Not only is he very good at what he does as a lawyer, but he is also a wonderful human being and great co-worker. We will miss him at IPAC but we are happy for him as he enters this next stage in life."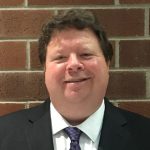 Mike McGuire, chief of the Child Support Division in the Marion County Prosecutor's Office, has been on IPAC's Child Support Committee with Welch for at least 12 years. McGuire said Welch's expertise and knowledge in the area are unmatched.
"I think the best legacy is he leaves the child support space far better than he found it," McGuire said. "He has mentored a number of people throughout his career who continue to go on and strive for the values that he and John Owens — whom the award's named after that he just received — have tried to instill in all of us. And I think that's alive and well as he leaves."
While he's retiring from IPAC, Welch said he plans to work as senior prosecutor. He also said he's looking forward to continuing to teach and attend events, because he can't "just quit cold turkey."
"It's always been my position that if I if I ever wake up in the morning and don't love going to work, I'll find something else to do. I consider myself so lucky because that has been the case, nonstop, every single day, since 1982: I get up in the morning and I go to work, and I look forward to sitting down at my desk and doing this work," Welch said. "I mean, yeah, (there are) good days (and) bad days. But, generally, I just can't wait to get to work.
"I'm going to miss that, you know," he added. "It feels great to have that kind of purpose in your life."•
Please enable JavaScript to view this content.