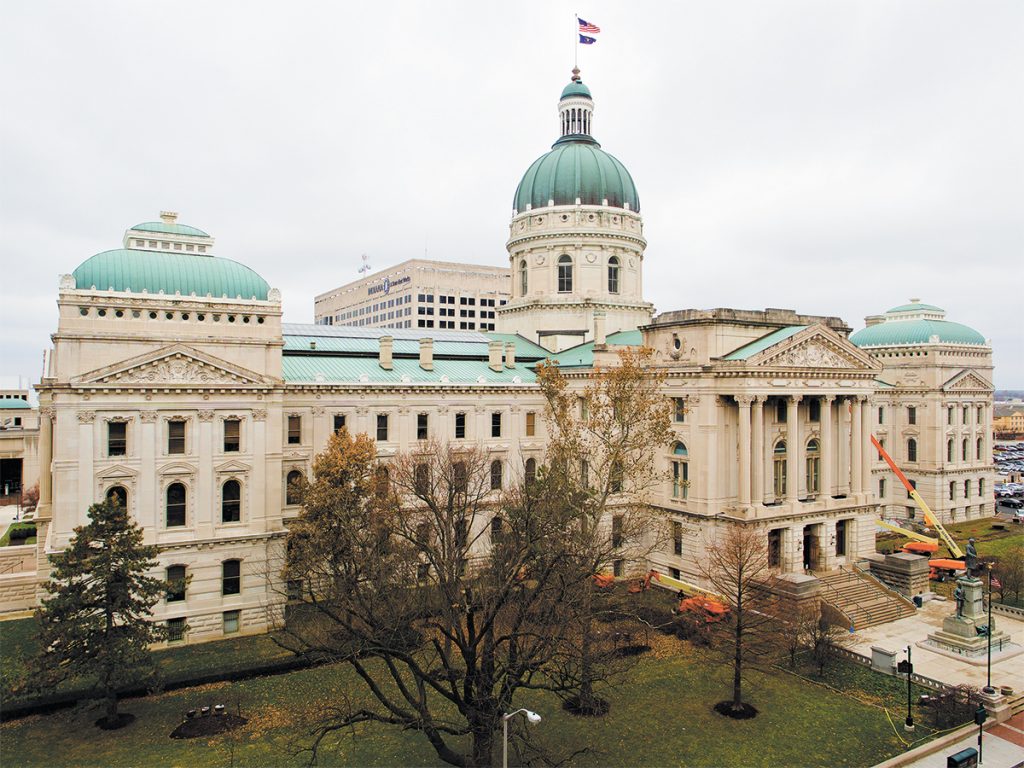 The Indiana General Assembly has adjourned for its 2023 session, and Gov. Eric Holcomb has signed about 250 bills into law. 
Newly signed legislation includes measures addressing depositions of child victims, a local tax review task force and pension investments.
Of course, many bills also died this session, including one that would have established a procedure for the appointment of a special prosecutor if an elected prosecutor refused to bring a certain class of charges.
Below is an update on key legislation affecting not only lawyers, but all Hoosiers statewide. Updates are as of May 8.
Legislation signed into law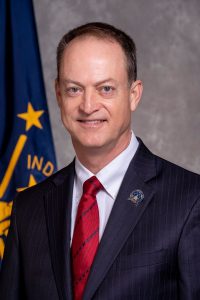 Senate Bill 331: Deposition of child victim
Digest: Specifies that "deposition" or "depose," for purposes of a criminal case with a child victim, means a deposition pursuant to Indiana Trial Rule 30 or 31, or any other formal or informal statement or interview.
Primary author: Sen. Mark Messmer, R-Jasper
Senate action: Passed 49-0
House action: Passed 92-0
Senate action: Concurred with House amendments 48-0
Result: Signed into law April 20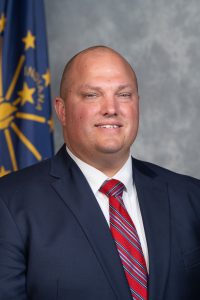 Senate Bill 480: Gender transition procedures for minors
Digest: Prohibits a physician from providing gender transition procedures to a minor, or aiding or abetting another physician to do so, with certain medical exceptions.
Primary author: Sen. Tyler Johnson, R-Leo
Senate action: Passed 36-12
House action: Passed 65-30
Result: Signed into law April 5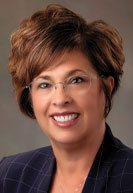 Senate Bill 464: Jurisdiction
Digest: Provides that a juvenile court does not have jurisdiction over an individual for certain offenses if the individual was at least 12 but younger than 18 at the time of the alleged violation, but at least 21 when charged.
Primary author: Sen. Stacey Donato, R-Logansport
Senate action: Passed 31-13
House action: Passed 86-11
Senate action: Concurred with House amendments 49-0
Result: Signed into law May 1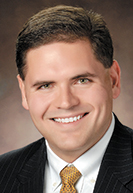 House Bill 1172: Paternity actions
Digest: Allows a child to commence a child custody proceeding under certain circumstances. Provides that a court having jurisdiction over a child in need of services or juvenile delinquency proceeding has concurrent jurisdiction over a paternity proceeding for purposes of establishing or modifying paternity, custody, parenting time or child support.
Primary author: Rep. Ed Clere, R-New Albany
House action: Passed 95-0
Senate action: Passed 41-2
House action: Concurred with Senate amendments 95-0
Result: Signed into law April 20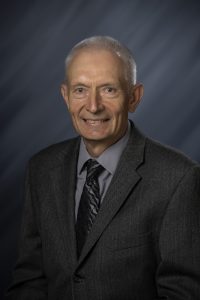 Senate Bill 3: State and local tax review task force
Digest: Establishes a task force to review, among other things, eliminating the individual state income tax, including potential replacement revenue sources.
Primary author: Rep. Jeff Thompson, R-Lizton
Senate action: Passed 49-0
House action: Passed 98-0
Senate action: Adopted conference committee report 50-0
House action: Adopted conference committee report 96-0
Result: Signed into law May 4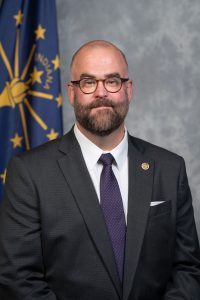 Senate Bill 7: Physician noncompete agreements
Digest: Beginning July 1, a physician and an employer may not enter into a noncompete agreement.
Primary author: Sen. Justin Busch, R-Fort Wayne
Senate action: Passed 45-5
House action: Passed 81-17
Senate action: Concurred with House amendments 41-7
Result: Signed into law May 4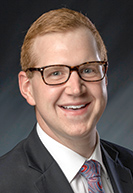 House Bill 1008: Pension investments
Digest: Among other things, provides that a fiduciary must discharge its duties solely in the financial interest of the participants and beneficiaries of the public pension system. Defines environmental, social and governance, or ESG, investing, and requires the Indiana Public Retirement System and Indiana State Police Pension Trust to divest from such funds or cut ties with ESG-investing financial managers.
Primary author: Rep. Ethan Manning, R-Logansport
House action: Passed 66-30
Senate action: Passed 38-9
House action: Concurred with Senate amendments 66-29
Result: Signed into law May 4
House Bill 1499: Various tax matters
Digest: Implements a short-term property tax cap and increase in state income tax deductions; limits how much local government units can raise tax levies; and increases the renter's deduction to $4,000.
Primary author: Rep. Jeff Thompson, R-Lizton
House action: Passed 94-1
Senate action: Passed 45-5
House action: Adopted conference committee report 98-0
Senate action: Adopted conference committee report 49-1
Result: Signed into law May 4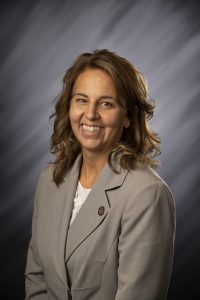 House Bill 1608: Education matters
Digest: Among other things, requires a school to notify parents if a student requests to change his or her name, pronoun, title or other identifier in a way that is inconsistent with the child's biological sex.
Primary author: Rep. Michelle Davis, R-Whiteland
House action: Passed 65-29
Senate action: Passed 37-12
House action: Concurred with Senate amendments 63-29
Result: Signed into law May 4
Legislation that died
Senate Bill 26: Representation of unlicensed caregiver in CHINS cases
Digest: Provides that an unlicensed caregiver is entitled to representation in a child in need of services proceeding.
Primary author: Sen. Mark Messmer, R-Jasper
Senate action: Passed out of the Judiciary Committee but died in the Appropriations Committee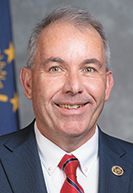 Senate Bill 75: Delaware County magistrate
Digest: Allows the judges of the Delaware Circuit Court to appoint a full-time magistrate judge.
Primary author: Sen. Scott Alexander, R-Muncie
Senate action: Died in the Judiciary Committee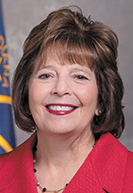 Senate Bill 76: Elkhart County courts
Digest: Allows the judges of the Elkhart circuit and superior courts to appoint four full-time magistrate judges, effective July 1, then two additional full-time magistrate judges beginning Jan. 1, 2024.
Primary author: Sen. Linda Rogers, R-Granger
Senate action: Died in the Judiciary Committee
Senate Bill 280: Prosecuting attorneys
Digest: Establishes a special prosecuting attorney unit as a division of the Indiana Prosecuting Attorneys Council, and establishes the Indiana Prosecuting Attorney Commission as a division of IPAC.
Primary author: Sen. Aaron Freeman, R-Indianapolis
Senate action: Passed out of the Corrections and Criminal Law Committee but died in the Appropriations Committee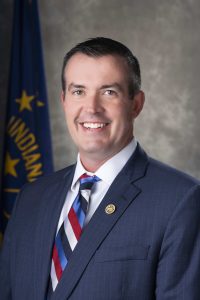 Senate Bill 284: Noncompliant prosecutors
Digest: Establishes a procedure for the appointment of a special prosecutor if an elected prosecutor categorically refuses to bring a certain class of charges.
Primary author: Sen. Aaron Freeman, R-Indianapolis
Senate action: Passed 40-9
House action: Passed out of the Courts and Criminal Code Committee but died in the Ways and Means Committee
Senate Bill 329: Dubois County courts
Digest: Allows the Dubois County judicial district to establish a second Superior Court.
Primary author: Sen. Mark Messmer, R-Jasper
Senate action: Died in the Judiciary Committee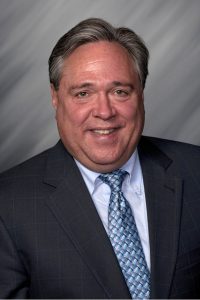 House Bill 1114: New courts and new magistrates
Digest: Creates new courts/judicial officers for Daviess, Delaware, Dubois, Elkhart, Spencer and Vigo counties.
Primary author: Rep. Jerry Torr, R-Carmel
House action: Passed out of the Courts and Criminal Code Committee but died in the Ways and Means Committee
Legislation that requires further action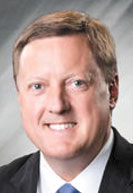 Senate Joint Resolution 1: Limitation on right to bail
Digest: Provides that a person who poses a substantial risk to the public is not entitled to release on bail.
Primary author: Sen. Eric Koch, R-Bedford
Senate action: Passed 34-15
House action: Passed 70-19
Senate action: Concurred with House amendments 38-9
Next step: Must be approved by two consecutive general assemblies and ratified by a majority of the state's voters
Please enable JavaScript to view this content.