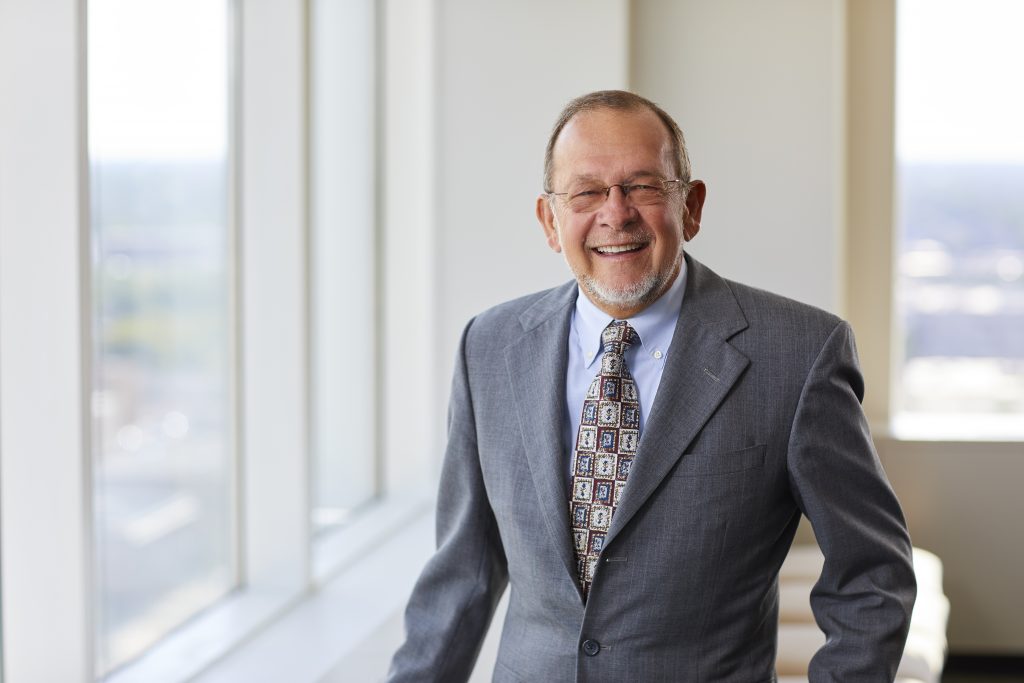 In 1973, Rick Malad blinked in surprise when his law firm handed him the reins on a major bankruptcy case just weeks into his legal career. His colleague, Louis Cohen, had been seriously injured in an accident that left him with a broken neck and unable to work the case. It was up to Malad to get the job done.
"I'd been practicing law one month, then all of a sudden I was handling this statewide Chapter 11 business bankruptcy case," Malad said with an incredulous laugh. "That was my baptism."
When Malad entered the first meeting of creditors for the bankruptcy case, the courtroom was packed from wall-to-wall. Amid the craziness, the young Malad felt an overwhelming sense that he just had to do his job.
"You have to at least act like you know what you're doing and have confidence that you can figure it out," he said. "One thing that I learned about myself was if I could do that, I could do anything. That gave me confidence for 48 years, to be honest."
After nearly five decades, the longtime attorney and name partner recently announced his retirement from Indianapolis' Cohen & Malad LLP. As the law firms' senior partner since 1992, Malad has seen the firm through significant changes and notable litigation.
Now, he's decided it's time to complete his legal career on Dec. 31.
At the end of the day, Malad said it seemed like the right time for retirement. But, he added, he will daily miss the firm he's repeatedly described as being his "family" from the very beginning.
Back to basics
After starting at the bottom with an initially small general practice, Malad is leaving behind a legacy of growth and leadership at a fully evolved firm that works a variety of cases — from family law to bankruptcy to class actions.
The original firm, founded in 1968 by John J. Dillon, Jim Kelley, Virginia Dill McCarty, Don Hardamon and Lou Cohen, underwent two major reorganizations that eventually resulted in Malad's surname being added to the firm's nameplate around 1984.
As a young attorney, Malad said he never could've imagined Cohen & Malad would become what it is today.
"When we reorganized as a true partnership, that was huge," he recalled. "We formed six or seven practice groups and sub-practice groups and became more specialized and national with class action work."
Malad, who secured his position at the firm after graduating from Indiana University Robert H. McKinney School of Law in 1973, said he was lucky. He already had experience with a law-related job in Johnson County during law school. Several local law firms were also pursuing him as a potential hire, but Malad said he knew going that route would be a mistake.
"All of my connections were in Marion County," he said. "My father knew John Dillon and I kept bugging Dillon saying, 'This will work, bring me in,' and he did. It was crazy."
Since then, Malad has planted deep roots at Cohen & Malad. When asked why he never left, he said with a lilt in his voice that the reason was easy.
"I've got a lot of good friends in the firm and I'm so proud to be there," he said. "I never considered leaving."
'Renaissance man'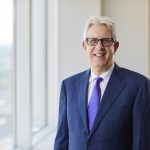 Having known and worked with Malad the longest, firm managing partner Irwin Levin recalls having interacted with Malad in Marion Circuit Court in the late 1970s while Levin worked as a bailiff.
"The thing about Rick is that he is extremely personable, likeable and very sharp," Levin said, describing Malad as a "Renaissance man." "No one would guess that his undergrad was in biology. He is a tremendous athlete, played college baseball and softball, and is well-read."
Levin said he couldn't remember anyone speaking ill of Malad.
"He was one of the reasons I came to this firm, because I admired him and I thought it would be fun practicing with him," Levin said. "It's a rare thing in this world when a lawyer spends his whole career at the same firm. We have a very unique culture at Cohen & Malad, and that is because of Rick."
David Cutshaw, who has worked at the firm with Malad since the early '80s, called him a great mentor and friend. His first impression of Malad was that he always encouraged his fellow attorneys to draw straight lines from the beginning of the case to the end of the case to give each client justice.
"Our firm has been in existence for over 50 years, and I think Rick is one of the reasons why we have all gotten along and haven't split up like a lot of the other firms have," Cutshaw said.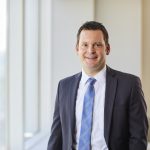 As a recipient of his mentorship, Cohen & Malad attorney Michael McBride said he's learned invaluable lessons about the practice of law and practice group management under Malad's guidance.
"But Rick really taught me more than anything how to treat clients, co-workers or anyone in your life with respect and kindness," McBride said. "I think he, as a professional, is great to work with and great to work against."
Significant moments
With extensive trial experience in business and injury litigation, Malad in recent years has focused on commercial and real estate matters, lender representation, construction and automotive matters.
But during his seasoned legal career, Malad said he will always remember one particular case as the most meaningful.
In September 1992, a midair collision involving two small aircraft occurred just northeast of the Indy South Greenwood Airport. One of Malad's business clients was in the fatal crash, which killed six people.
"It was pretty emotional for me," he said. "As I'm suffering through my client and friend being killed and his daughter being burned up, I found out the five other people killed were Indianapolis civic leaders and very well-known, respected people.
"It was a tough two years for me," he continued. "It was a very interesting case and one that I'll never forget."
Another case Levin recalled as significant in Malad's career was when he was appointed guardian ad litem for Indianapolis kidnapper Anthony G. "Tony" Kiritsis.
Kiritsis, who spent years locked up after he held a shotgun to the head of Richard O. "Dick" Hall, was a party when a mortgage foreclosure was litigated and Malad was brought in.
Reflecting on his trial work, Malad said the courtroom experiences were probably the most exciting in his career. Some of the biggest thrills, he said, were his trials.
Describing Malad as a brilliant lawyer, friend and attorney Deborah Caruso of Rubin & Levin said he is an example of professionalism and courtesy in the courtroom.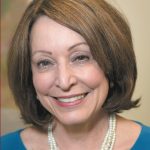 "He never gets ruffled. He'll never yell or scream," Caruso said. "I think he has provided a great service to our bar for training a lot of young lawyers. Even if you were on the other side of the case against Rick, I think the mentorship has been extremely helpful."
Walking on
Indianapolis attorney Paul Ludwig of Redman Ludwig P.C. said he has always admired Malad's pursuit of accountability and his drive to make his clients' needs his top priority.
"I think that Rick has a great empathy for people. And he seeks to understand what their needs are. You certainly avoid the cookie-cutter approach to practice when you take that approach, but you also meet the client where they are," Ludwig said.
"He takes a genuine interest in people," Ludwig continued. "He can be in a room full of strangers and in a half an hour those strangers may feel like they have known him for years."
Peering toward the years to come, Malad said he is most looking forward to spending his days outside. He takes pride in being an outdoorsman and sports enthusiast, which includes taking care of his 189-acre plot of land and log cabin tucked away in hills of Indiana. He also enjoys going to Florida for boating and fishing.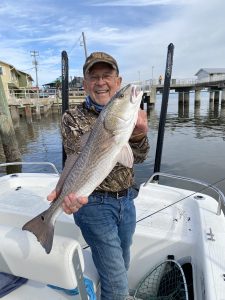 "Rick and I have gone fishing together every spring since 1990, so I have many fond memories with him. I've caught about all the biggest fish of every species in his company," Ludwig added. "I have learned a lot from him on the water and learned a lot from him in the practice of law, as well."
Sitting before a fire in his log cabin with a cup of coffee in hand as he spoke to Indiana Lawyer on the phone, Malad pondered his upcoming retirement. With a catch in his throat, he expressed gratitude to his firm and fellow attorneys for the journey he's trekked.
"I'll walk in the woods and do my thing," Malad said. "I can't help but miss (practicing law) but you know, it's time."•
Please enable JavaScript to view this content.