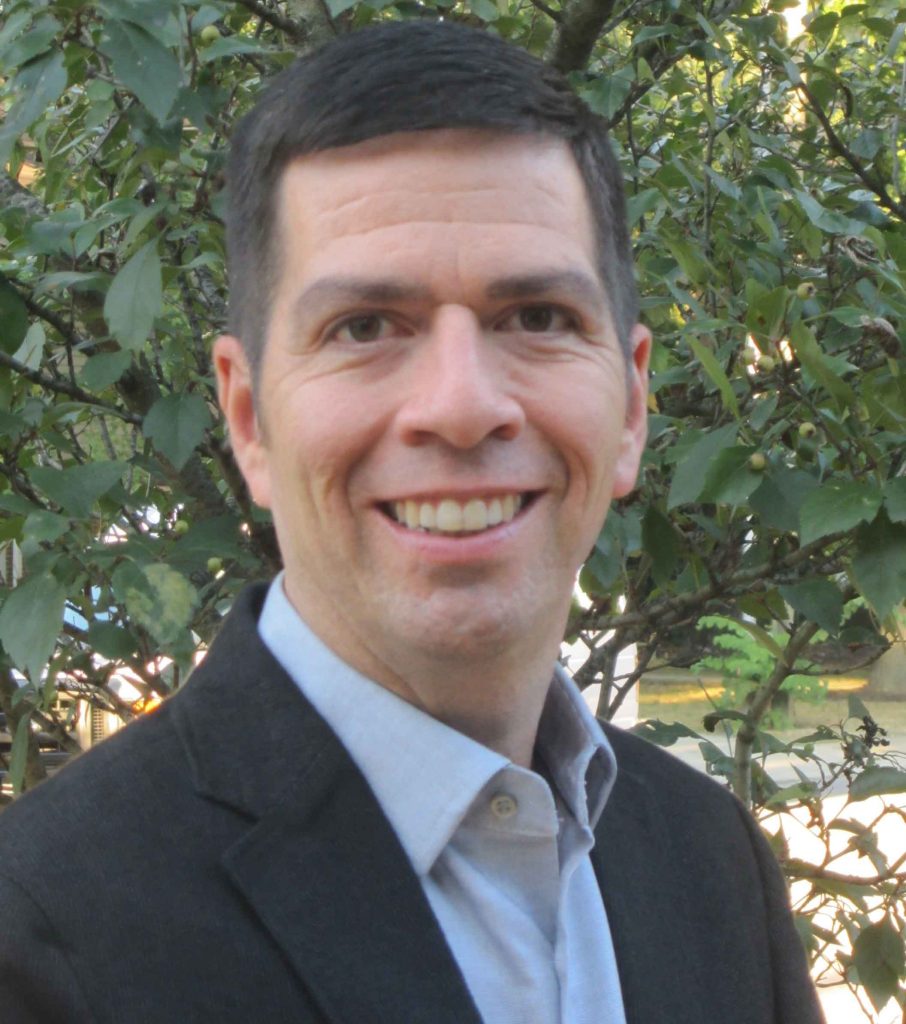 Even-keeled, smart, and fair are among the qualities attorneys use to describe Mario Garcia, who recently was named a magistrate judge for the U.S. District Court for the Southern District of Indiana.
"The City of Indianapolis will get a good deal from him," retired attorney Bruce Brattain said of Garcia, who was selected by district judges last month from 31 applicants and five finalists to fill the spot.
Garcia is set to fill a newly allotted full-time magistrate judge position in the spring of 2021, authorized by the Judicial Conference of the United States for the Southern District of Indiana. He will be the first judge of Hispanic heritage to serve in the district court.
As a 1999 graduate of Indiana University Robert H. McKinney School of Law, Garcia joined what is now Brattain Minnix Garcia immediately upon graduation. He stayed with the firm, where he eventually became partner before rising to the position of managing member.
Garcia has appeared in more than 500 hearings in Indiana's federal and state courts, handling both civil and criminal matters in the last five years. Among other things, Garcia is a member of the Southern District of Indiana's Criminal Justice Act panel, where he represents indigent clients, serves on the U.S. Sentencing Commission's Practitioner's Advisory Group as the 7th Circuit Representative and is on the Southern District's Local Rules Advisory Committee.
In a Q&A with Indiana Lawyer, Garcia said he anticipates utilizing his background and diverse legal experiences to help people resolve their legal issues quickly and justly.
Q. How would you describe yourself?  
A. I was born and raised in Indiana, a life-long Hoosier. I am very proud to call Indianapolis home and always enjoy introducing people to the great things we have to offer here and in the surrounding areas. I'm a people person and have always enjoyed working and collaborating with people to achieve common goals and put on significant events. For example, in addition to my work as a lawyer, I volunteered for years with the RCA Tennis Championships, the NCAA Final Four Local Host Committee, and the World Police and Fire Games. I've also served as a volunteer for La Plaza (formerly The Hispanic Center) and the Alzheimer's Association Greater Indiana Chapter. Giving back to our community is something I feel very strongly about doing.
What are you most looking forward to during your time as a magistrate judge?  
I think I am most looking forward to working with and helping a larger number of people resolve a larger number of cases by using my background and diverse experience as a lawyer. Every case is about people and their legal problems.  Litigation is expensive, and often the outcome can be uncertain, and justice delayed. As a magistrate judge, I'm looking forward to using my 21 years of experience in a wide variety of cases to help people quickly, efficiently, and fairly resolve their legal issues. I hope they will look back and agree that the court provided them with an opportunity to reach a just outcome here in the Southern District of Indiana. 
You were selected by the Indiana Federal Community Defender's Office to lead the response to pro se compassionate release filings under the First Step Act. What was that like and what did that entail?  
Leading the compassionate release efforts here was a very exciting opportunity for me. More importantly, we have helped provide legal advice to more than 300 clients with rights they now have after the First Step Act was passed and signed into law in late 2018. The First Step Act gives courts the ability to reduce a defendant's sentence where extraordinary and compelling reasons exist for doing so.  While these cases were not overwhelming initially, that changed with the global pandemic and the real concern people had about their safety and welfare in prison. … Our district court has been very receptive to considering the merits of a defendant's argument for a reduction in sentence. We've assembled a team of lawyers to help move these cases efficiently through the district court's docket for consideration.
What do you most like to do when you have free time?
Spending quality time with my wife, our family, and friends are some things I enjoy doing. My family likes to hike, bike, and enjoy everything our city has to offer — especially outdoors these days. I've always been a big fan of music, and I enjoy attending the various Indianapolis 500 festivities each year.
Who is someone who mentored you, and what did you learn from them?  
Attorney Bruce Brattain gave me my first job out of law school with our firm, where I've spent the past 21 years. Bruce retired a few years ago, but his impact on my professional career as a lawyer can't be understated. He always reminded me that we can provide our clients with the same good advice and have the same legal skills as lawyers from the big law firms in Indianapolis. We were small, but we were just as mighty, and to always take pride in our work and never feel like we didn't belong in a case. Bruce taught me to think outside of the box when looking for ways to successfully resolve a case for a client and always make sure the court's rules, like the trial rules and rules of evidence, were applied fairly and equally to both sides in a case.
 Tell us about your pro bono work with participants in the district court's Re-Entry and Community Help (REACH) program. What has been the most impactful experience in your years working with this program?  
(The late Judge Larry McKinney) and (Magistrate Judge Tim Baker) were kind enough first to welcome me onto the REACH team 10 years ago, and it has been a very rewarding program to everyone involved. I and the other members of the REACH team get to volunteer and help our participants re-enter society and get access to programs and services that they need, including pro bono legal services. We've demonstrated that the program significantly decreases recidivism rates among federal defendants who have been released from prison, freeing up the judicial system's resources for other needs. Seeing the participants graduate and succeed in their lives after overcoming problems with spending a significant time away from their lives and families is always very impactful. Just being able to give back part of my time to others and using my good fortune of having a law degree is something I really enjoy.
What does it mean to you to be the first person of Hispanic heritage to serve as a magistrate judge in the Southern District?  
Just being given this rare opportunity to serve the people of the Southern District of Indiana as a United States magistrate judge is something I don't take lightly. To be able to accept the position as the first of Hispanic heritage is almost unimaginable to me. Our district court and members of the judiciary are committed to having a diverse bench, which includes people with different ethnic backgrounds and other various personal and professional experiences. I look forward to lending my voice to the conversations that occur and the decisions made in our courthouse. Many others from all different walks of life and backgrounds have paved the way for me to be here, and I am grateful and proud to serve in this role. I hope my serving in this position gives anyone who comes to our court and sees the good work that we do here the idea that with an education, determination, and hard work, they could be a judge, too.•
Please enable JavaScript to view this content.