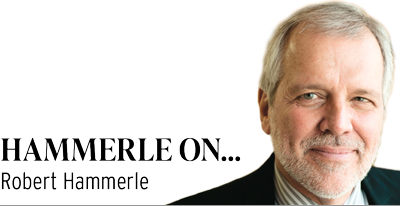 "The Prom"
All right pandemic, you win. I forced myself to skip "The Prom" in a movie theater and watch it on Netflix. Thankfully, it has a surprising metaphorical content that loses nothing when watching it at home.
A musical based on a Broadway production, it stars Meryl Streep, James Corden, Andrew Rannells and Nicole Kidman as celebrities who enjoy being celebrities. Suffering criticism after the quick collapse of their new musical, they seek attention by traveling to a small imaginary town in Indiana to help a gay student banned from her high school prom.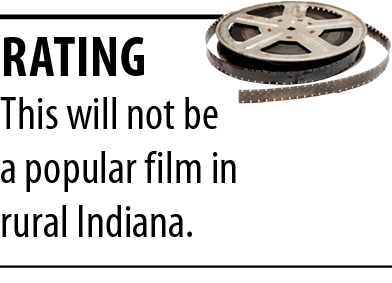 Despite their selfish intent to garner publicity, they bond with Emma, the student played adorably by Jo Ellen Pellman, and challenge the school. We Hoosiers are not treated kindly in the following exchange between the school's principal (Keegan-Michael Key) and the anti-gay PTA leader (Kerry Washington):
Key: "The state's attorney wants an inclusive prom because that's what they feel best reflects America's values."
Washington: "Well, this isn't America. This is Indiana."
And there you have the roller coaster ride the movie will take you on from beginning to end. Sure, director Ryan Murphy's film has its ups and downs, but the enchanting musical score composed by Matthew Sklar captures the battle faced by gay Americans of all ages as they fight to be accepted as normal.
Both Emma and James Corden's Barry Glickman (who has nothing in common with an Indianapolis federal prosecutor of the same name) were kicked out of their homes as teenagers when they admitted being gay. Corden's surprise reunion with his mother will bring tears to your eyes as it did his.
The quality of the film is reflected by the song and dance routine of Andrew Rannells as he challenges anti-gay students' reliance on Christianity as justification. I was left hoping that he would politely mock the Indianapolis archbishop who demands removal of gay teachers in Catholic schools while remaining silent as our government executes 10 federal prisoners in Terre Haute this year, several during the Christmas season.
Though the film revolves around both Streep's Dee Dee Allen as she fights to discover a lost life and Kidman's Angie Dickinson's leadership role with a depressed Emma, the movie will warm your heart as it speaks directly to young people who identify as LGBTQ. The ability of Emma and her girlfriend Alyssa (Ariana DeBose) to find friendship in their high school community makes this not just a watchable film but a memorable one.
Let me close with a comment about a particular restaurant seen in the film. As I watch Streep and Key have lunch at Applebee's as their relationship broke barriers, I was reminded of eating dinner at an Applebee's four straight days during a weeklong jury trial in Muncie two years ago. Given that my client was found not guilty of murder, maybe there is something magical about their food.
Christmas 2020
No one loves the holiday season more than I do. Surrounded by lights in the trees bordering our house, go inside to see our nine-foot Christmas tree and a large village filled with houses, bridges, mountains and little people. Then walk up our circular stairway filled with elves and stuffed animals. One of them is a bear my son slept with 50 years ago.
While all of this means something to me, the pandemic has left me and my wife Monica feeling like strangers in a strange land. There are no office parties or social gatherings with old friends. Christmas will be necessarily reduced to exchanging presents in the doorway with our son, daughter-in-law and the two grandkids, one at Purdue and one at DePauw.
Yet while I hope the vaccine allows all of us to celebrate the holidays next year with 2020 being a dark memory, like many this experience has caused me to reflect on my childhood. I grew up in Batesville, and I have four brothers and sisters. My father was a rural mail carrier and mom worked part-time in a drug store.
We were taught to embrace the joy of Christmas in every manner possible. My brothers and I were always puzzled that presents shaped like bottles started to accumulate under the tree with a card for our dad. We learned from mom that these contained wine and booze made by farmers on our dad's rural route. The bottles were usually empty by New Year's Day!
But the story I must tell you concerns my dad as he was confined to home after suffering a series of strokes in the late 1990s. I will never forget going to visit on what was to be his last Christmas. My mom was incensed with him. When I asked why, she told me that after putting up part of their tree, she left for the kitchen to finish dinner.
Shortly thereafter, dad, who was dozing on the couch, approached her. He was complaining about the candy left near the tree, saying, "The red ones were good but the blue and yellow ones were stale."
When mom told him they had no candy, she discovered that he had eaten the spare bulbs for the tree! As my father gagged, saying that he had devoured metal wires, he urged my mom to take him to the hospital. She replied, "What, and tell them that my husband is so stupid that he ate all of my spare lights? No way, old man, if you want to go, drive yourself!" He recovered on his own.
I told this story at his funeral service in a Catholic church. We all suspected that God would forgive him.
Merry Christmas, everyone. Remember your parents and your childhood.•
• Robert Hammerle practices criminal law in Indianapolis. When he is not in the courtroom or the office, Bob can likely be found at one of his favorite movie theaters preparing to review the latest films. To read more of his reviews, visit www.bigmouthbobs.com. Opinions expressed are those of the author.
Please enable JavaScript to view this content.