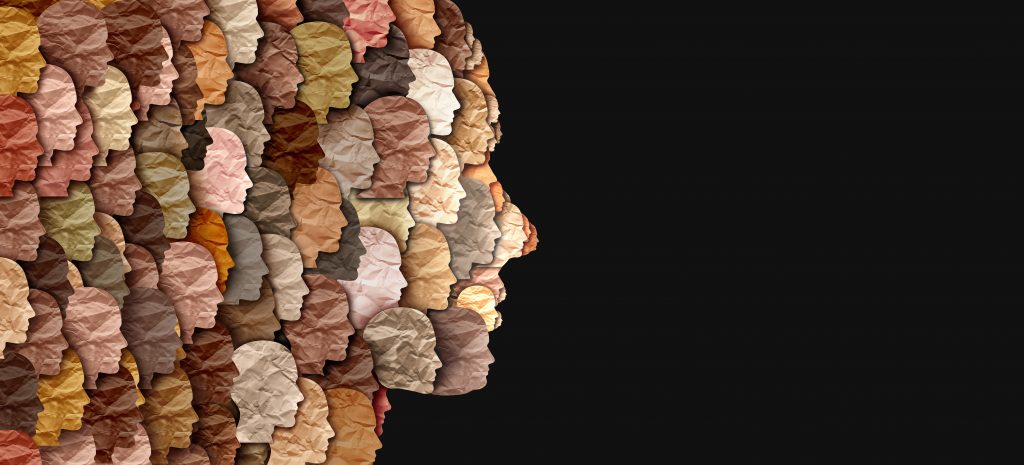 The issues the Hispanic community faces within Indiana's legal system need to become a greater priority — and not just discussed during a 30-day time frame each year — according to Hispanic attorneys and judges from across the state.
Hispanic Heritage Month is recognized from Sept. 15 to Oct. 15 each year. During those 30 days, the "histories, cultures and contributions of American citizens whose ancestors came from Spain, Mexico, the Caribbean and Central and South America," are celebrated, according to the Library of Congress.
In Indiana, the Hispanic population has risen significantly over the past decade. According to the 2020 U.S. Census, 8.2% of Indiana's 6.79 million residents are now Hispanic — a 42.2% increase from 2010.
Over the course of the monthlong celebration, multiple events, hosted by organizations such as the Indiana State Bar Association, have highlighted key issues within the state's Hispanic population as it pertains to the law.
While recognizing some progress has been made, most of the voices have shared a similar sentiment during the discussions: Greater diversity is needed in law offices and courtrooms across the state.
Bridging gaps
During a recent ISBA event, "Open Conversations: Racism and Racial Injustice," hosted by Indiana Supreme Court Justice Steven David and Angka Hinshaw, an attorney at the Marion County Public Defender Agency who leads the newly created Immigration Unit, a virtual roundtable was held with members of the Latino legal community.
Sandra Moreno Garcia, a solo practitioner in Hobart, said during the livestream she has noticed a lack of experienced bilingual attorneys in her part of the state, which means there are underserved Hispanic communities in northwestern Indiana.
"I do a lot of family law and defense work … areas that are very confusing," Moreno Garcia said. "The laws in Mexico are very different than the laws we have here. To have someone who can communicate directly to my Spanish-speaking clients and explain to them how the law here will impact them, I think is a benefit to them."
The issue isn't unique to The Region.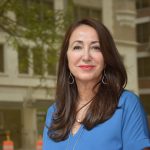 Maria Wildridge, director of Latino services and outreach for the Marion County Prosecutor's Office, said she feels the No. 1 challenge for many Hispanics going through the legal process is having access to interpreters if they can't speak English. As part of her job, Wildridge works with victims of serious crimes from start to finish.
"Right now, I think the biggest challenge is language access," Wildridge said. "… With legal issues you need to have an interpreter that's qualified. Unfortunately, sometimes, we see agencies that don't have those people. They just use anyone that's bilingual. It requires years of studying to have the vocabulary to be able to fully translate what the person is saying."
Wildridge, who has worked in the prosecutor's office for 20 years, said she's one of two individuals in her office who has been certified by the Indiana Supreme Court as a court interpreter. According to the Supreme Court's website, the state has more than 160 certified interpreters total.
Building trust
Attorney Christian Mendoza, founder of Mendoza Calix Law in Indianapolis, specializes in immigration law.
Mendoza said there's a general distrust toward law enforcement and judges among many of his clients, which makes it important that there are court interpreters and bilingual attorneys available to assist them. He said many clients are afraid of being deported if they seek legal help.
"I constantly tell my judges, 'Hey judge, I know you want to have a pretrial conference with me and the prosecutor, but is it alright if I have my client in here? In Latin America, they think I'm giving you money, or the prosecutor is giving you money — some kind of fraud or corruption is happening — and I want them to see that's not how it works," Mendoza said.
Mendoza said that while he sees a more concerted effort to better serve non-English speakers in court in bigger cities like Indianapolis, some of his clients that reach out to him from more rural areas could face tougher hurdles.
"I don't know that a Guatemalan victim of domestic violence in Seymour is going to have an easy time getting someone to represent them, or even have a police officer to advocate for them, in Spanish or Chuj or Mam," Mendoza said as an example. "My clients from there don't even speak Spanish."
Advocating for representation
According to data from the American Bar Association, in 2020, just 4.6% of U.S. lawyers were Hispanic. That number trailed almost every other ethnicity, with 85.9% of lawyers identifying as white, 4.7% as Black and 2.1% as Asian.
Because the option to select a race is optional when joining the ISBA, the organization said it did not have an accurate number of how many Hispanic lawyers are in the association.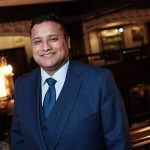 Alfredo Estrada is president of the Rudy Lozano Bar Association, a northwest Indiana group serving Latino legal professionals. He is also a member of the College of Humanities, Education and Social Sciences alumni board at Purdue University Northwest.
A partner at Burke Costanza & Carberry in Merrillville, Estrada said one of his goals is to serve as a role model to Indiana Latinos in higher education.
"In four years of university life, you're lucky to see one Latino professor," he said. "There aren't many role models. I was lucky to have one at Purdue Northwest, who also helped me get into law school."
Currently, the Lozano Bar has around 40 members, according to Estrada, who is now president-elect of the Lake County Bar Association.
In addition to a lack of Hispanic attorneys, Estrada said he feels the judicial system in Indiana should better reflect the fast-growing ethnic group. He noted the 7th Circuit Court of Appeals, the U.S. District Court for the Northern District of Indiana, the Indiana Court of Appeals and the Indiana Supreme Court do not have Hispanics on the bench.
"The Southern District of Indiana has one Latino magistrate (Mario Garcia)," Estrada said. "… If I live in the Northern District of Indiana, I could have to get to the U.S. Supreme Court if I'm going to see a Latino judge (Justice Sonia Sotomayor). It's something that's lacking in the judiciary right now. It's something Latino attorneys need to push forward — getting us on the bench. That's something easier said than done."
The Indiana Supreme Court told Indiana Lawyer that race and gender information is optional for judicial officers to provide when they complete annual attorney registration. Of those that have provided that information, the high court said there are 10 active judicial officers (full-time, part-time or senior judges) in Indiana who identified their race as Hispanic/Latino.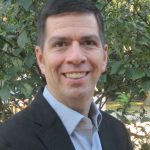 Garcia, an Indiana native like Estrada, was on the "Open Conversations" livestream. He likewise shared that he felt it is important for more Latinos to consider joining the judiciary.
"In terms of the bench, people see themselves when they walk into the courtroom at times — and sometimes they don't," Garcia said. "I think when you walk into the courtroom and see the judge is from a different background than a majority of the judges you're familiar with — white males — I think it gives them confidence to know diversity is important to the court.
"… When we have diversity, it builds trust in the community that they're going to have a fair shake, that the laws aren't being decided by judges of the same background," Garcia continued. "When you have different voices at the table, I know this firsthand, it allows for dialogue, conversation, healthy debate to occur. You have different viewpoints to the conversations being had. I think it's incredibly important to have a diverse bench."
The issue of representation by Hispanics in law will be discussed Wednesday, when Chief Judge Juan R. Sanchez of the U.S. District Court for the Eastern District of Pennsylvania will be the keynote speaker at the fifth annual Hispanic Heritage Month Celebration hosted by the U.S. District Court for the Southern District of Indiana and the ISBA Latino Affairs Committee.•
Please enable JavaScript to view this content.