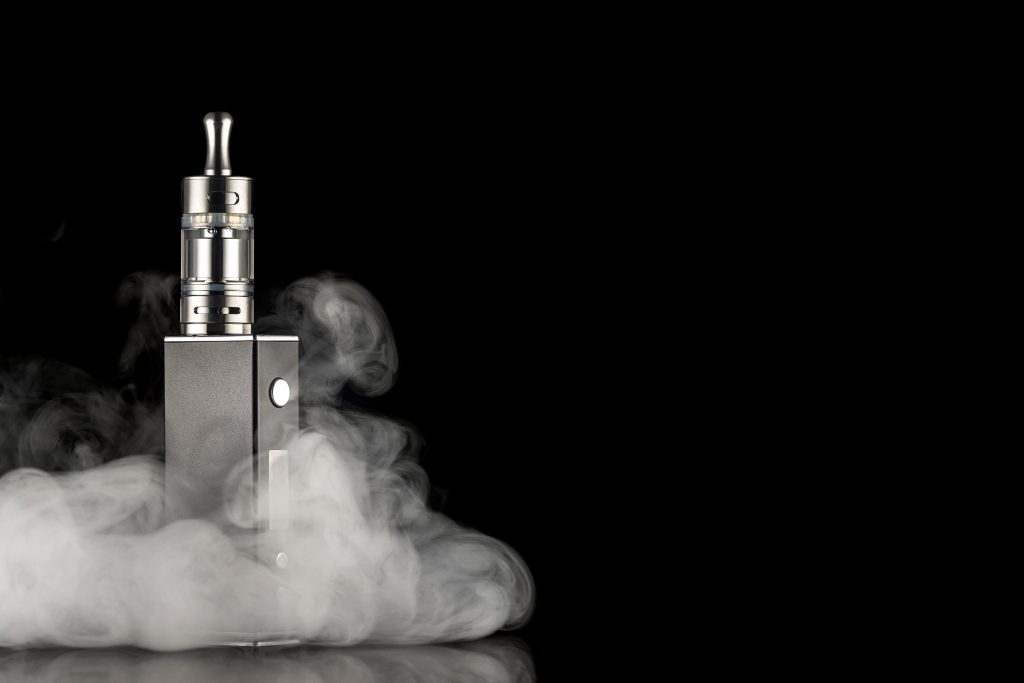 As health concerns linked to vaping continue to grow, a Carmel teen has joined the slew of vapers nationwide who are suing the country's most popular e-cigarette giant, Juul Labs.
Thomas McCullough, on behalf of his teenage son, filed a complaint in the U.S. District Court for the Southern District of Indiana last month alleging the teen became addicted to nicotine after vaping Juul products. Those products, the complaint alleges, contain three times more nicotine than necessary to satisfy the cravings of an adult smoker and were marketed using imagery that appealed to underage consumers, including McCullough's son.
According to the complaint, the teen quickly become addicted to nicotine, and his parents' efforts to get him to quit resulted in withdrawal symptoms such as severe headaches. The complaint alleges he also lost interest in athletics and social activities, becoming "withdrawn, anxious, highly irritable and prone to angry outbursts."
"Vaping has altered his brain physically and chemically, and has put him at risk for a lifetime of life-long health problems, to say nothing of the economic costs of nicotine addictions," the complaint alleges.
Concerns of underage vaping quickly gained momentum in recent months as hundreds of Americans nationwide fell ill to unidentified lung illnesses stemming from e-cigarette use. Indiana Youth Institute president Tami Silverman said the IYI, which works with more than 4,000 youth serving organizations in the state, has seen a continual rise in the number of Hoosier teens who vape.
"The challenge we're hearing from schools and parents is that kids aren't necessarily equating vaping and smoking as both being significant health issues," Silverman said.
American teens who vape soared in 2018, with high schoolers who use e-cigarettes increasing by 78%. Likewise, a 2018 National Youth Tobacco Survey found the percentage of middle school students who vape increased by 48%.
Those rising figures, Silverman said, could be attributable to the perceived social acceptance among youth regarding vaping. Appealing flavors and product designs also may be factors, she said. Juul, the nation's dominant e-cigarette company, offers customers a variety of flavors online, including mango, mint, menthol, crème, fruit and cucumber. Classic and Virginia tobacco flavors are also available.
However, Juul pulled its fruitier flavors off store shelves last year after increased scrutiny from the FDA of underage vaping. Last week, President Donald Trump announced his administration's plan to ban flavored nicotine vaping products. The FDA is expected to develop guidelines to remove all e-cigarette flavors from the market except tobacco, according to Health and Human Services Secretary Alex Azar.
The flurry to crack down on e-cigarette use comes on the heels of a national outbreak of vaping-related respiratory diseases that have sickened hundreds and killed several. Indiana is one of more than 30 states investigating more than 450 cases of possible lung illness that the Centers for Disease Control and Prevention say are associated with the use of e-cigarettes.
"We're just starting to see the tip of the iceberg," Silverman said.
Hoosier's health concerns
As of Sept. 10, state health officials are investigating at least 32 cases of Hoosiers who all reported a history of vaping and are experiencing related symptoms. At least eight of those cases were confirmed to be linked to e-cigarette use, said Indiana State Department of Health spokesperson Greta Sanderson. One Hoosier has died.
The majority of Indiana's cases are adults, but the cases range in age from 16 to 65. The first recorded death linked to vaping occurred in Illinois last month. More deaths have been confirmed in California, Minnesota and Oregon, according to the CDC.
In a hurried effort to nail down a common cause of the illnesses, the health agency says no evidence of infectious diseases have been identified. Rather, the lung illnesses more likely stem from chemical exposure. Patients of the disease report e-cigarette use and similar symptoms, but investigations have not pinpointed any common specific substance or e-cigarette products. Many, but not all, of the patients reported vaping liquids that contained THC and cannabinoid products.
"Symptoms include shortness of breath, cough, chest pain, fever, weight loss, diarrhea, nausea and abdominal pain," Sanderson said. "Anyone who has vaped in the last 90 days who has these symptoms should stop using these products and see their healthcare provider immediately."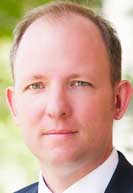 Indianapolis attorney Eric Pavlack said he expects to see even more Indiana cases in the future. The personal injury lawyer said his firm is investigating the reported respiratory diseases and said he thinks the national cases show vaping products to be potentially as dangerous as cigarettes.
"I think there will be a flood of litigation having to do with suffering actual injuries and potential permanent and life-threatening injuries to their lungs," Pavlack said. "It's very clear that the e-cigarette companies describing e-cigarettes as a safe alternative to smoking is completely untrue. They have a whole new generation of people addicted to them."
Indiana Attorney General Curtis Hill noted the near daily increase of evidence "that vaping poses serious hazards to the health of young Hoosiers."
"Young people need to understand that vaping is intended only as an alternative to smoking tobacco and that it still poses health risks, some of which may be significant," Hill told Indiana Lawyer in an email. "We should all work together to properly educate our youth about these risks. Additionally, policymakers should continue to develop appropriate regulations to protect public health and safety."
Cracking down
In a recent admonishment of Juul, an FDA issued warning letter expressing concerns that the manufacturer has advertised e-cigarettes as a safer alternative to cigarettes. The letter noted that Juul engaged in "labeling, advertising, and/or other activities directed to consumers" that presented the products as having a lower risk of tobacco-related diseases and as less harmful than other commercially marketed tobacco products.
A second FDA letter requested Juul hand over documents and information about its practices, use of nicotine-salt e-liquids in its products, and scientific evidence and data, including consumer perception studies regarding statements from Juul's "Make the Switch" campaign that may have conveyed to consumers that Juul products are smoking-cessation products.
Juul said in an email statement to Indiana Lawyer that its products have only been intended to be a viable alternative for smokers, saying that it has "never marketed to youth" and that it doesn't want any non-nicotine users to try its products.
In response to McCullough's complaint, the company stated that the suit "largely copies and pastes unfounded allegations previously raised in other lawsuits" that it is actively contesting.
"Like the prior cases that this one copies, it is without merit and we will defend our mission throughout this process," a Juul Labs spokesperson said.
McCullough's product liability complaint also alleges Juul knew or should have known that its products were highly addictive and argues it could have designed its products to be less appealing to children. Additonally, the complaint alleges Juul products used by the teen were without adequate warning labels and ultimately marketed in a defective and unsafe way.
Presiding in McCullough v. Juul Labs Inc., et al., 1:19-cv-03543 is district court Judge Richard L. Young. As of Sept. 16, the case has been stayed at Juul's request pending a Judicial Panel on Multidistrict Litigation determination.
Please enable JavaScript to view this content.