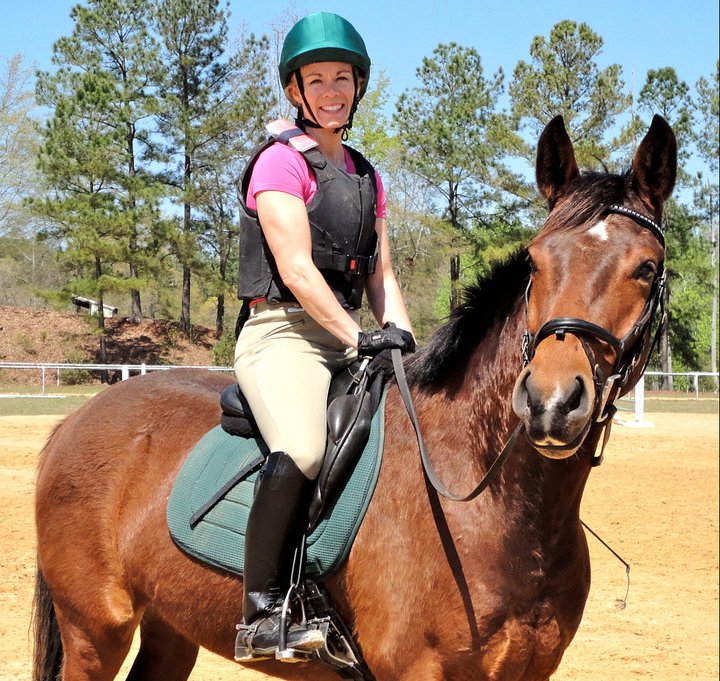 When Jackson Superior Court I Judge AmyMarie Travis was 10 years old, she realized that her father was an attorney.
At the time in 1978, Travis said one show she loved to watch was the British series "Rumpole of the Bailey," which aired on one of the three television channels that her family's small TV received. The show centered around the character Horace Rumpole, who was a London barrister.
"I watched that show and announced to my father that I was going to be a barrister," Travis recalled. "He said, 'We call them lawyers in the United States. And I'm one.' I had no idea that my father was a lawyer.
"I asked if I could go to work with (him). My dad was in-house counsel for Indiana University," she continued. "Then I started asking my dad about the job and that is how it started. I fell in love with the law from there."
Travis, who grew up just outside of Bloomington, attended Indiana University and graduated with her law degree from Indiana University Maurer School of Law in 1993. Despite her southern roots, Travis said she had always sworn to herself "come heck or high water" that she would venture outside of her hometown.
That promise drew Travis clear up to the opposite end of the state, where she landed a job in private practice in northern Indiana before joining the Lake County Prosecutor's Office.
"I wanted to litigate and I just fell in love with litigation," she said.
The following years brought her back home, however, and Travis returned to southern Indiana in 1997, when she began serving as deputy prosecutor in Monroe County. She then took the role of chief deputy in Jackson County in 2007, serving until she was appointed prosecutor to fill a vacancy in 2012 before being elected prosecutor in 2014.
In June 2018, Indiana Gov. Eric Holcomb appointed Travis as the Jackson Superior Court I judge to succeed retiring Judge Bruce Markel III, making her the first woman judge in Jackson County.
Travis is the latest Indiana trial court judge to be featured in the Indiana Lawyer spotlight series focused on the state's judicial officers in more rural communities. Here's what she had to say about being a judge, the practice of law and life off the bench.
Indiana Lawyer: What has been the most fulfilling aspect of serving as a judge?
When I see somebody get their day in court, so to speak. Even if I have to rule in a way that is not what they were hoping for, to see folks work their problems out in civil way with each other as opposed to being angry with each other, and to come in and clear up a problem.
On my criminal side, seeing folks get well is so exciting — to see people overcome various types of childhood trauma, addictions, other self-destructive type behaviors. If I have someone come back and say, "I've been sober for a year and I'm doing great," that makes me so happy. That is really fulfilling.
What's something you've learned about yourself since taking the bench?
I have learned that I have a greater capacity of patience and compassion than I ever would have imagined. When I see litigants come in front of me who are talking about the matters that are of highest importance to them at this point in their lives, you realize how vastly important it is for you to listen closely and to make sure you are exceedingly patient with them as they're telling their story and what is important to them and what they need.
Name a memorable moment or experience from your time on the bench that you'll never forget.
I think the first full jury trial I presided over as a judge was extremely memorable. But specifically, when the jury walked back into the courtroom, I remember saying, "Jury have you reached a verdict?" That was memorable for me to have come from the side of being an advocate to now sitting as a neutral and seeing the system work from that perspective and saying those words out loud. I remember it being just surreal.
What are the biggest legal challenges that your community faces as a more rural Indiana county?
If you look at Jackson County geographically, we are very large in land mass but not a super populated county. So it may be as simple as travel issues. People do have difficulty getting to court. I can imagine that might be different than in a more urban community. There is a lack of access to internet that causes difficulties for my self-represented litigants.
What's your favorite thing to do once you hang up the robe at the end of the day?
I have a small farm and I enjoy spending time with my horses. That is the single most relaxing thing I do — feed them, groom them, ride them and completely get away from everything else. My warmblood horse is named Justice Fredrick and I call him Fred. Then I have a thoroughbred rescue that was retired off the track and two older quarter horses.
What's a song, book or podcast that you've been gravitating toward recently?
The last two books I read were "The President and the Freedom Fighter" by Brian Kilmeade and "The Killer Angels" by Michael Shaara. I've just been learning more about that recently. I have always liked history and been interested in that. This summer after I finished "The Killer Angels," I took a trip to Gettysburg.
If you could change one thing about the practice of law, what would it be and why?
I would like to see more civility and kindness within the lawyers' practice. When I was entering the profession, I was taught by my mentors that in every step of the profession you can be polite and kind and still be a great advocate — that you can cross-examine without being cross and be an advocate without being combative.
Do you think that has waned over the years?
I do. There has been, to me, a breakdown in just generally being polite and civil to one another. I do think that there has been a more combative style of practicing law and even within the courtroom in the way people cross-examine or the way that they argue. I'm blessed to preside over cases with amazing attorneys, but I see a little more of this combative style of law. I frankly don't think it's beneficial or gets the information in front of the court, and I don't think juries like it.
What is one thing you wish the legal profession knew about you that they don't already?
I would like people to know how deeply honored and humbled I feel to get to do this job. Every single day I think, "I am so lucky to work in this capacity." I love being able to do this job.•
Please enable JavaScript to view this content.