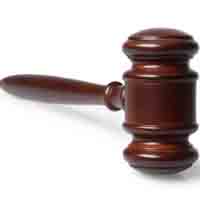 Stepping into her role as a judicial officer in 2021, Jay Superior Judge Gail Dues already knew her small community was facing a huge legal problem.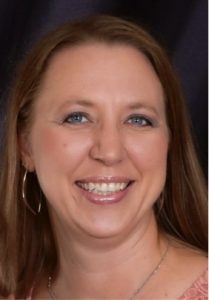 Dues became a Jay County judge after defeating longtime Judge Max C. Ludy Jr. in the Republican primary in June 2020, then running unopposed in the November 2020 general election.
Ludy previously told Indiana Lawyer that it's been tough for younger attorneys to make headway in small Indiana counties with little incentive to return to rural communities. Today, the same problem remains under new leadership.
Simply put, Jay County's attorney numbers are dwindling, Dues said.
"As the more experienced attorneys work toward retirement, the overall number of attorneys is decreasing," Dues said. "That leads to people in the community having less attorneys to choose from."
If local firms are conflicted out of a case for any reason, Jay County residents can be forced to search outside of the community for someone to represent them. That can cause an increase in the overall expense of hiring an attorney, the judge noted.
"If young attorneys do not start practicing in rural areas, I fear that more and more people will try to represent themselves, and they will not receive the benefits that having an attorney to represent them would provide," Dues said.
Dues is the third Indiana trial court judge to be featured in a new Indiana Lawyer spotlight series focused on the state's judicial officers in more rural communities. She spoke with Indiana Lawyer about her background, her family and her approach to the bench: 
Indiana Lawyer: Where are you from and where do you currently call home?
Dues: I grew up on a dairy farm in rural Jay County. I currently reside in rural Jay County with my husband and three children.
Where did you receive your undergraduate degree and what did you study?
Butler University; accounting.
Where did you attend law school?
Valparaiso University School of Law.
What did you do after law school leading up to this point?
After law school I worked for a solo practitioner in Coldwater, Ohio. I then practiced for a small firm in Greenville, Ohio, for approximately six years. I have a dual license — Ohio and Indiana. In 2009, I opened a solo practice in Portland, Indiana, where I practiced several areas, but I primarily served as a public defender.
Why did you choose a career in the law?
I started thinking about becoming an attorney in elementary school. I do not remember what drew me to the field back them. It has always remained something that I just knew I wanted to do.
When did you know you wanted to become a judge?
I had considered running for judge for a few years. I just had to find the right time for myself and my family.
You are the newest judge on the Jay Superior Court in more than 10 years. With what mindset do you plan to approach your responsibilities of the bench?
I think I approach my responsibilities the same way most, if not all, judges do. I have to keep an open mind until I hear all the arguments. Then I have to make the fairest, most just decision I can within the confines of the law.
What's one major takeaway from your time as a judge thus far?
That sometimes, even though a judge makes the best decision that they can, it is not always an easy decision.
What has your experience practicing law in a more rural community been like?
Opening a solo practice in a rural area is not easy. Fortunately, I was able to talk with other attorneys that practiced in Jay County when I needed to bounce an idea off of someone or get their perspective if they had dealt with a similar issue. There are also less resources available in smaller/rural communities.
How would you describe yourself in three words?
Wife, mother, friend.
What's a song, podcast or book that you've been gravitating toward recently?
I probably gravitate toward books that ultimately have a positive message.  
What's your favorite thing to do on a day off?
My favorite thing: spend time with family and friends. We enjoy camping (something that I never thought I would do) and relaxing. I also enjoy watching my children participate in their various activities. What do I normally end up doing: the usual things — laundry, cleaning, being a taxi driver to my children.
What is your favorite quote and what does it mean to you?
"Just keep on going." My husband and I's 16-year-old son recently passed away after an automobile accident. We found a video he recorded a couple of years ago, and in the video he gave someone the advice to "just keep on going." To me, it means exactly what it sounds like it does — even when times are tough, you have to "just keep on going."•
Please enable JavaScript to view this content.