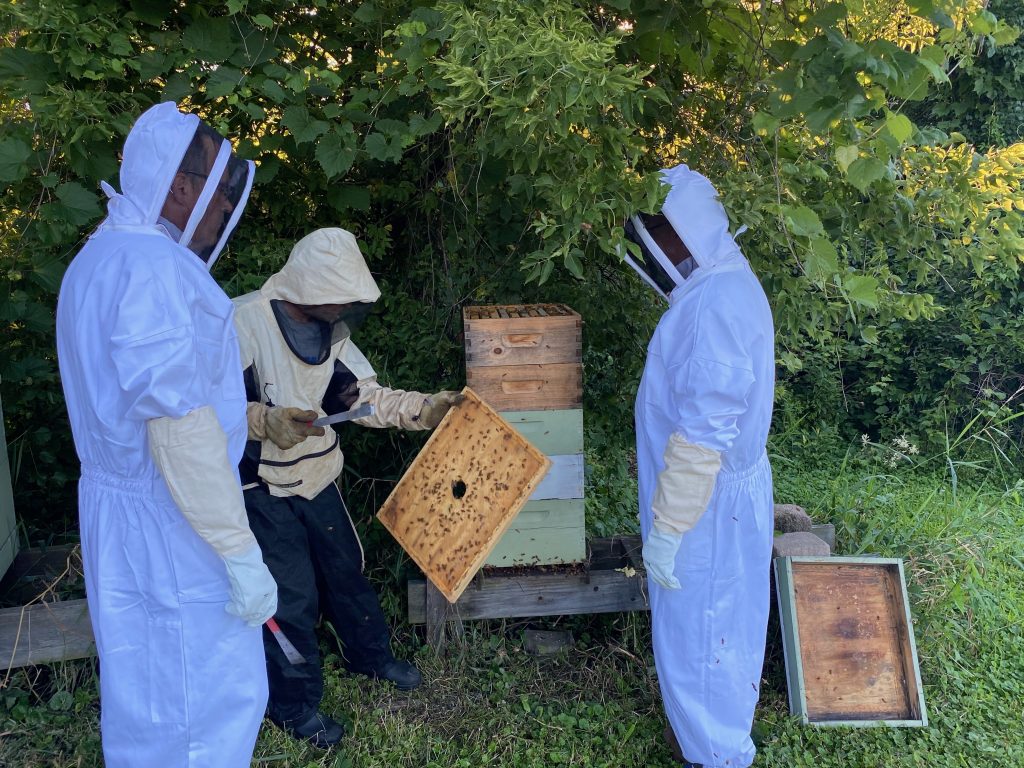 At this point in his career, LaPorte Superior Court 2 Judge Richard Stalbrink Jr. said there's nothing in particular he wishes those in the Indiana legal profession knew about him.
"I am a pretty open book," he said.
After spending four years with a law firm in the Washington, D.C., area in the early 1990s, the longtime judge moved back to Indiana to open a private practice in his home county in 1997. He then worked as a solo practitioner in Michigan City until 2006, eventually stepping into a magistrate judge position in January 2007.
Stalbrink was elected to the Superior Court 2 bench in 2009 and has been there ever since.
For Stalbrink, the most fulfilling part of being a judicial officer is having the chance to choose the right thing each day.
"As a lawyer, you may not always have the best case or the best client, and you may not even like your client or the argument you have to make," he said. "As a judge, you get the chance to slow things down, and at least attempt to do the right thing every day."
The La Crosse, Indiana, native attended Ball State University for undergrad before turning the tassel with a law degree in hand from Valparaiso University School of Law in 1993.
Stalbrink is the next Hoosier trial court judge to be featured in the Indiana Lawyer spotlight series focused on the state's judicial officers in more rural communities.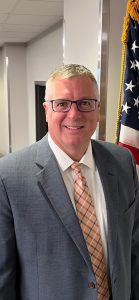 Indiana Lawyer: Why did you choose the legal profession?
Stalbrink: My father was with the Indiana State Police and a career in the law always interested me. I applied for both the Indiana State Police and law school after college and ended up deciding to go to law school, and I have not regretted that decision.
Where does your inspiration and/or encouragement come from?
Growing up, I was always inspired by my parents and their work ethic and their dedication to family. On a personal and professional level, I am continually inspired by those around me — the lawyers who practice in my court, the folks I work with and my wife, who is also a lawyer, a confidant and a partner in everything I do.
Name a memorable moment or experience from your time on the bench you'll never forget.
I am in my 16th year on the bench. I have so many memorable moments that I cannot just name one. I wish I had written down stories because each day I bounce from cases involving everything from murder to dividing up Tupperware in a divorce. If you name it, I have probably seen it in court — whether it be good, bad or ugly.
I know you do some beekeeping in your spare time with a few local judges. How are things looking for your bee colony this year?
Unfortunately, it was a tough, cold winter for the bee colonies. We appear to only have one surviving colony and we lost the remaining colonies. We are optimistic for this year, and we have ordered new colonies and hope to have a better report and some honey for you next year!
What's your favorite thing to do once you hang up the robe at the end of the day?
Usually any activity outside and around water. I am an avid sporting clays enthusiast and I enjoy being outside shooting sporting clay courses. My wife and I have a home on Pine Lake, and we spend much of our spare time enjoying our lake. LaPorte County is also blessed to have Lake Michigan as an option. I can see Lake Michigan from my office, and it is amazing to have a great beach and resource just a short walk from my courthouse.
What has your experience been like working in a more rural Indiana county? What are some things you see in LaPorte County that judges might not see in more urban areas of the state?
LaPorte County is not as rural as people would think. We are the second-largest Indiana county when measured by square miles and we have around 112,000 residents and eight judicial officers working full-time. We are just a short drive from Chicago and have a major interstate and toll road running through the county. We see a lot of the same issues the judges in denser urban areas see. However, we sometimes lack in the resources to resolve those issues, especially in the areas of mental health and addiction, where a lot of the treatment options that we have are located outside our county.
What's something you've learned about yourself since taking the bench?
I have learned that many of the cases I thought should be easy decisions as a lawyer are not so easy when looked at from the other side of the bench. I tend to be a person who likes to fix things and resolve problems, and I have learned that no matter how hard we may try, as judges, we don't have a magic wand, and sometimes we just cannot fix or repair the situations we see before us. We just have to try to supply folks with the best resolution we can.
Is there a song, book or podcast that you've been gravitating toward recently?
For me, music can run the gamut on satellite radio from Miles Davis to Foo Fighters to Kenny Chesney on any given day. I am the same with books, and what I read covers a lot of different subject areas. The most recent books I have enjoyed have been "Caste" and "The Warmth of Other Suns," both by Isabel Wilkerson.
If you could change one thing about the practice of law, what would it be and why?
Civility. I am approaching my 30th year in this business and I would love to see our profession be more in the business of helping people resolve problems versus lengthy battles in the courtroom.
Any final thoughts about your time in the legal profession?
The legal profession has been good to me and I have tried to do my best to make positive changes and differences in the lives of those who find themselves in court. I have met many lifelong friends and colleagues and have a career where I can continue to learn and broaden my education each day. I cannot imagine myself doing anything else.•
Please enable JavaScript to view this content.