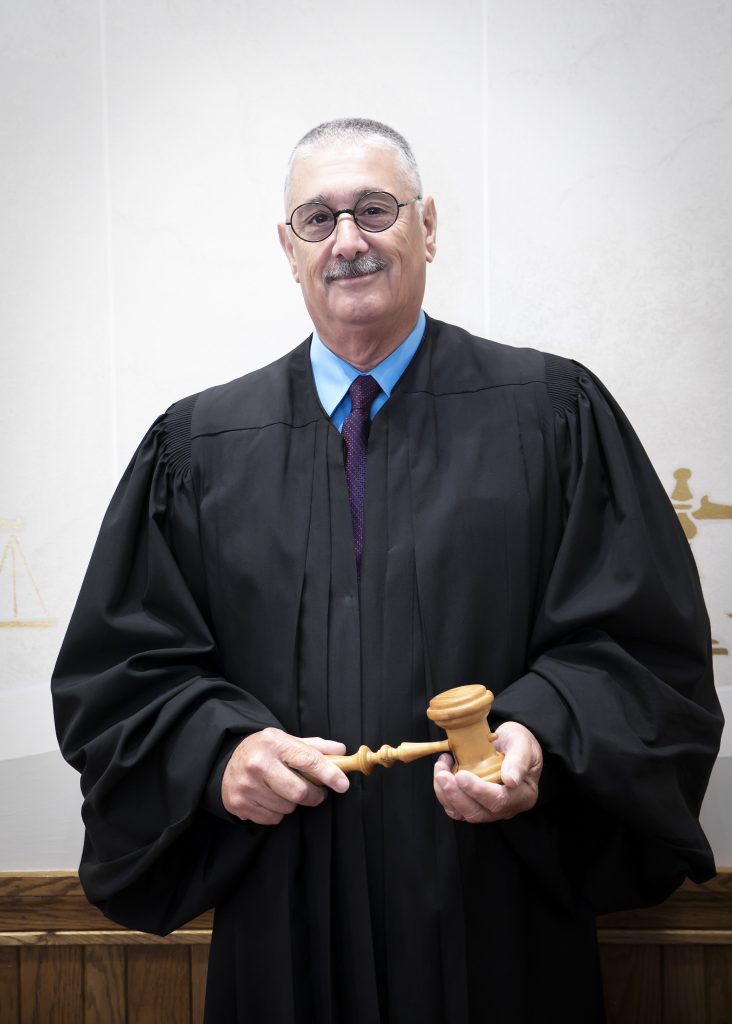 Newton Superior Court Judge Daniel Molter has deep roots in the Hoosier legal profession.
The longtime judge was born and raised with four siblings in the southern Newton County communities of Goodland and Kentland by his father, an attorney and single parent who lost his wife early on. It was in visiting his father's law office at a young age that the now-judge discovered a passion for helping others through advocacy.
Molter earned his undergraduate degree at Indiana State University in 1973 and soon thereafter met and married his wife, Kathie Molter.
"We professed a vow to realize my dream to graduate law school and become a general practice attorney in a rural community," Molter said.
Once he received a J.D. from Northern Illinois University College of Law, Molter returned to Newton County and began practicing with his father in June 1978. He set up shop at the family's firm, founded by his great-aunt Agnes — Indiana's first appointed woman prosecutor — in the 1920s.
Molter remained there until his appointment to the Newton Superior Court by then-Indiana Gov. Robert D. Orr in 1986, where he has since remained.
"My career path in law practice gravitated toward criminal law as one of the local public defenders after serving as a juvenile and adult probation officer," Molter said. "I also served as a member of the Sheriff's Police Merit Board and numerous other civic roles from 1978 through 1986."
Molter is the latest Indiana trial court judge to be featured in the Indiana Lawyer spotlight series focused on the state's judicial officers in more rural communities. Here's what the northern Indiana judge had to say about being a judicial officer, the practice of law and life off the bench.
What helped you decide to choose a career in the law?
I chose law as a career in early elementary school … when I nourished my fascination by coattailing my father to the courthouse and meeting public officials, police and attorneys as they displayed their skills for me to one day emulate. I never wavered in pursuit of my goal, though I never aspired to be a judge. Seeing a look of satisfaction on the faces of my father's clients convinced me I would enjoy helping people extract themselves from legal difficulties.
What's something you've learned about yourself since taking the bench?
Since taking the bench, I have learned that while I saw myself as an accomplished advocate in the practice of law, my natural inclination to seek common ground and an affinity for problem resolution were more prominent traits better suited for a judicial role than an advocate's role.
What has been the most fulfilling aspect of serving as a judge?
I feel the most fulfilling aspect of serving as a judge is the realization that my role gives me the opportunity to shepherd procedures or facilitate negotiated resolution in a manner that parties see their dispute, loss or injury is treated in a meaningful way to them.
Name a memorable moment or experience from your time as a judicial officer that you'll never forget.
My most memorable moment serving as a judge occurred while presiding at a jury trial when the defendant was charged with child molesting and his 8-year-old niece, the victim, was testifying to other facts supporting the charge. After calmly answering all questions, she looked directly at her uncle sitting at the defense table and told him, "I am not mad at you, and I still love you, but what you did was wrong and you should set good examples for kids, not hurt them." Out of the mouths of babes!
From your perspective in a more rural county, what are the biggest legal challenges your community is facing?
Legal challenges in a small county can prove daunting yet not unsurmountable because rules, regulations and policies are normally designed to accommodate the greatest number of people; so, it follows that they are formulated to benefit the most people. In a rural community where amenities and government services are more restricted and less available, it is often difficult to use them to the extent they were intended. For instance, mental health and addiction services strategically located in an urban or metropolitan area, while available to rural residents, may well be inaccessible because of travel or distance and the related costs. In a rural setting, people are prone to acquire a "let's make do" mindset in a problem-solving context. In short, where an urban dweller might recognize he or she has an addiction, the rural resident with limited resources may see the problem as simply a bad habit to be overcome. A judge in a rural setting often looks to novel and untried ways to apply uniform laws as they were intended.
What's your favorite thing you do once you get home at the end of the day?
My favorite activities when I leave the office and arrive home are to work with my cattle on our small farm, maintain the property as best that I can, and spend every moment I can with the wife, who has so lovingly supported me for one half of a century. I also own and drive four antique cars, three antique tractors, and perpetually feed and groom our large farm dog, who reigns superior over all the acres.
Where do you receive inspiration and/or encouragement?
Because I see my role as a judge to help people overcome and/or solve those problems that placed them in a court setting, I am often inspired, encouraged and gratified when the parties' attorneys and pertinent court staff professionals collaborate in an unselfish and enthusiastic mindset to find the best solutions for the unique circumstances.
If you could change one thing about the practice of law, what would it be and why?
If I could change one thing about the practice of law, it would be to change the direction we see the profession evolving, away from monetary motivation and short-term quick fixes to a return to an esprit de corps, where attorneys apply their skills — striving first and foremost to serve their clients' best interests and remain ever vigilant to preserving centuries of laws and traditions on which our country relies for its safekeeping and evolving dreams.•
Please enable JavaScript to view this content.