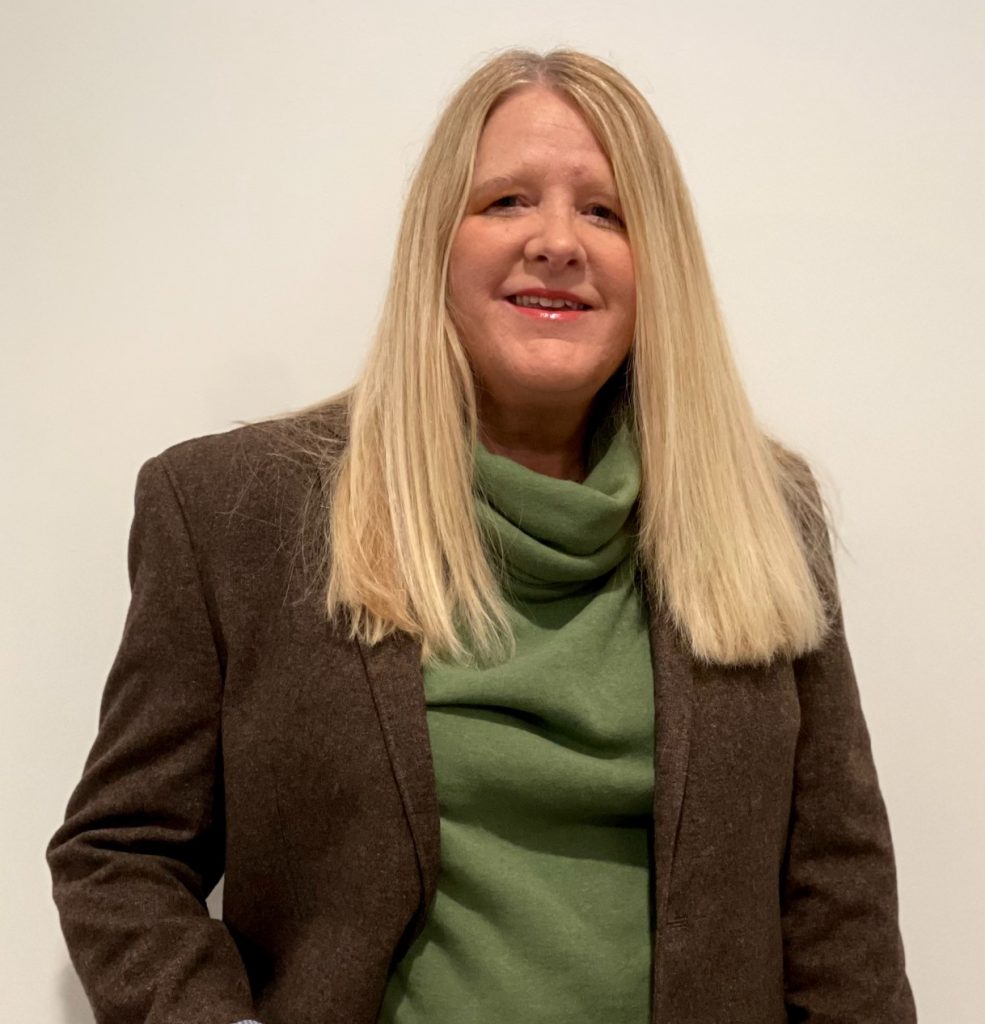 A fire ignited inside Judge Lori Quillen the second someone questioned her ability to have a successful legal career.
Upon graduating law school, Quillen returned to her hometown in Owen County for a character and fitness interview. That one conversation with an elderly male attorney altered the trajectory of her legal career in more ways than one.
"When he was doing my character and fitness interview, he made it quite clear that Indiana did not need female attorneys, let alone Owen County, and that the only way he would pass me was if I assured him that I would never come back to Owen County and practice law," Quillen recalled.
Assuring him she would, in fact, do just that, Quillen came home and became the first female to practice law in Owen County, and the first female to be elected to the Owen Circuit Court I bench, where she's presided since January 2013.
"I want to thank him for his sexism and the drive that it made me have to break ceilings," Quillen said.
Born and raised in Owen County, Quillen knew she wanted to come back to serve the legal needs of her rural community after receiving her law degree from the Indiana University Robert H. McKinney School of Law in 1989.
She started her legal career as a public defender and serving as a solo attorney practicing family and criminal law until 1996. She then went on to become Owen County deputy prosecutor before serving as Owen Circuit Court child support commissioner, Owen County CASA director, Owen County Drug Court judge and director of the Family Court Mediation Program, and Owen Circuit Court referee.
"I've done a little bit of every area," Quillen said. "I understand how hard it is."
Quillen is the second Indiana trial court judge to be featured in a new Indiana Lawyer spotlight series focused on the state's judicial officers in more rural communities.
Indiana Lawyer: From whom or what do you receive inspiration and/or encouragement?
Quillen: My mom has always been a driving force. She lost her mom when she was 14, so she always wanted to make sure her daughters had opportunities she didn't have. I think that got my foot in the door. I think I get as much inspiration from people like that gentleman who told me I can't do it, but I also now have a network of many female judges who get together. We constantly encourage each other to break ceilings and do things that will benefit our communities and help other young women who want to come into the legal profession.
What's a song or book that you've been gravitating toward recently? 
I wish I could tell you that I go home to read the U.S. Constitution and all the great works of literature. But the fact of the matter is that I'm probably reading John Grisham and James Patterson and I secretly binge watch "Tiger King" and "Bridgerton" just like everybody else.
What has been the most fulfilling aspect of serving as a judge?
I've seen adoptions that have made forever families. I run a drug court program and watch people graduate who went on to be successful after that. I think it's fulfilling that every once in a while, you see the fruits of your hard labor 10 or 15 years down the road for someone who you gave an opportunity or a sentence, even if it was punishment, that has bettered their lives. I've created a lot of programs for my county, from a guardianship program for adults and the CASA program for kids and a drug court. I'm proud of those. Those are fulfilling.
It sounds very busy over there.
I think every judge is busy. We all have things that we have to work on. It's not just hitting the bench — it's doing a lot for your community.
Name a memorable moment or experience from your time on the bench you'll never forget. 
My daughter recently graduated from law school and passed the Indiana bar exam. Chief Justice Loretta Rush gave me, since I was a presiding judge along with another judge, the opportunity to swear in my child as well as the other new admittees that had passed the bar. That's an opportunity that certainly not many people get. I will treasure it and am very grateful to Chief Justice Rush for me giving me that opportunity.
Did your daughter want to pursue law because her mom was doing it?
Probably in spite of it at times. I would often take her to court. I do criminal law and she has no desire to do criminal law at all.
What's your favorite thing to do once you hang up the robe at the end of the day?
Well, it's Indiana, so by 5 p.m. it's dark and cold, so there's not much to do right now. My daughter is kind enough to call me often and share what her day has been navigating the new legal profession. That energizes me. It's good to hear and remind you of when you were young and used to do those things as well. My husband and I also have a place in Florida, so it's more about bigger chunks of time spent going there. We like to ride bikes, sit on the beach and I enjoy observing people making poor choices that I know won't result in being in my courtroom on Monday.
If you could change one thing about the practice of law, what would it be and why?
I've noticed that society in general seems to be more about arrogance and attitude instead of civility and kindness. I would like to encourage the litigants and attorneys who come before me that the greatest commodity they own is civility and kindness. It costs them nothing to do that, and if they do that, they can get the reputation of being that person. There will be a time when they will need an extension or continuance. If you are wiling to do that for someone else, it will come back to you. I think we need to use that commodity more.
What is one thing you wish the legal profession knew about you that they don't already?
I have a wonderful staff. Two of my court reporters have been with me for more than 30 years and I wish that the attorneys would realize that our court staff, although they are underpaid, probably have more knowledge in their pinkies about the law than the majority of attorneys that are practicing right now. They deserve to have the respect and kindness showed to them as well.
Any final thoughts about your time in the legal profession?
It's been good to me. It's been something I've always felt like I've been able to make a difference with, and it was a wise choice for my life it. It fits.•
Please enable JavaScript to view this content.