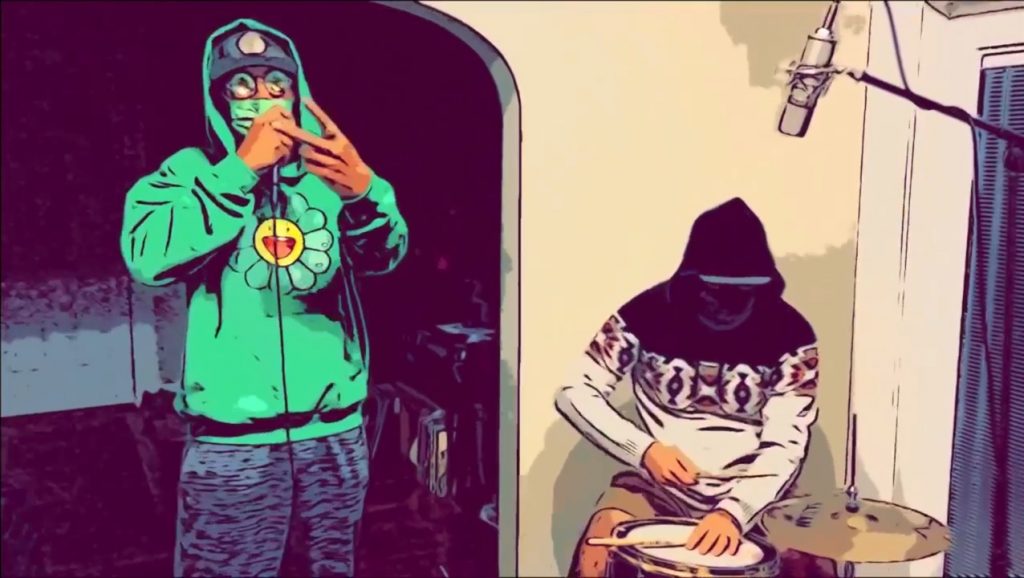 In addition to the "big news" of the year, Indiana Lawyer also provided readers in 2021 with stories exploring lawyers' off-the-clock interests, obituaries of lawyers and judges who died, and summaries of disciplinary actions. Here's a sampling of each of those:
Fascinating faces
Lawyers are multifaceted people whose interests are wide-ranging. Here's a look at just a few lawyers who pursue interesting passions when they're off the clock.
Lawyers who write: In 2021, we brought you the stories of multiple lawyers who transferred their writing skills from court documents to novels, short stories and in-depth research. Michael Carter, director of contract compliance at the Family and Social Services Administration's Department of Family Resources, drew on his background in the insurance industry to pen "In the Belly of the Bell-Shaped Curve," the story of Turk, a bored and dissatisfied insurance claims adjuster who hatches a scheme to train chimpanzees to complete life's mundane tasks. Ruth Reichard, an education attorney with the Indiana Office of Court Services, used her research skills to write "Blood and Steel: Ryan White, the AIDS Crisis and Deindustrialization in Indiana." And Emily Storm-Smith, senior corporate counsel at the Strada Education Network, launched her own self-publishing company after a bootlegger stole her novel.
Lawyers who sing: Some lawyers pair their left-brain legal analysis skills with a right-brain interest in the arts. Among those lawyers are Julian Harrell and Abe Jentry Shanehsaz, two associates at Faegre Drinker Biddle & Reath. After meeting in the legal profession, the two Indianapolis associates bonded over a shared passion for music, which has played an instrumental role in both of their lives. Harrell has been writing hip-hop music for nearly 20 years, an effort he said has taken many different shapes. He's devoted the past few years to crafting a project he hopes will educate and inspire: an album exploring the theme of "ambiguous loss." For his part, Shanehsaz got hooked on playing percussion after he started a garage band with friends in middle school, staying consistently in a band from that point until he graduated law school. His college band, called The Postscript, toured on beaches across Alabama and Louisiana. Reflecting on his musical experience and friendship with Shanehsaz, Harrell said he enjoys having a colleague that shares his passion for music. Shanehsaz agreed, noting Harrell has influenced his own legal practice by introducing Shanehsaz to artists he's ended up working with.
Lawyers with side hustles: While the law is a passion for most lawyers, some attorneys also make the time to pursue additional career interests. Tanisha Carothers practices at her own firm, T. Carothers Law Office in Evansville, but that's not all. She's also the creator of HerSpace Co., an online platform where the "modern woman" can be and become challenged and celebrated, and most importantly, find community. HerSpace offers content, tools and virtual experiences for women to engage with themselves and others in a healthy way. The company also hosts speaking engagements and virtual events for its more than 1,000 members, who represent a local, national and international presence. And then there's Andrea Shelton, who works as both legal and compliance counsel for GuideOne Insurance — and as a real estate agent. Since January, Shelton has sold homes to Hoosiers across the state with Highgarden Real Estate Inc. after passing the real estate license test in November 2020. For Shelton, selling real estate is a pleasure because of the happiness it brings to her clients. Using positive affirmations, she encourages her clients to make things happen, much like she made her "side hustle" career happen out of a passion for real estate.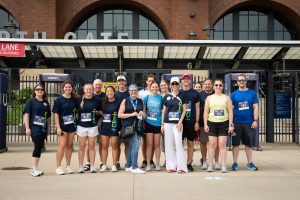 Lawyers who climb: Joel Tragesser, Indianapolis office managing partner at Quarles & Brady, uses his legal connections to support a cause that is dear to his family. His wife Kirsten's daughter, Maddie, died at almost 3 years old from lung disease, so in honor of Maddie's memory, the family participates in the American Lung Association's annual Fight For Air Climb. Together with Tragesser and his fellow attorneys at Quarles, the law firm participated in its first climb in Maddie's honor in 2014 and has been a sponsor of the event every year since. Scattered across the nation, the ALA's Fight For Air Climbs raise funds for those living with lung disease, with participants climbing skyscrapers to the top. The goal is to get the lungs working by climbing stairs. Typically, Tragesser said, it's a challenging climb up 48 flights to the top of the Indianapolis Salesforce Tower, or up the stairs at Lucas Oil Stadium. He's climbed alongside his son, fellow lawyers and even his then-92-year-old grandmother. Quarles & Brady has led the charge among area law firms in supporting the event, but Joel said he wants others to beat them. In June, area law firms that also participated in the 2021 climb included Bose McKinney & Evans and Wilson Kehoe Winingham. Past law firm participants have included Barnes & Thornburg and Frost Brown Todd, to name a few.
Lawyers who preach: Neither Bishop Robert McClory of the Diocese of Gary nor United Methodist Pastor Denise Robinson experienced a jolt of conversion where they suddenly decided to make a U-turn and enter the religious life. Rather, the former commercial litigator and the former prosecutor, respectively, had long heard a quiet call of their faith and tried to respond by being active members of their churches. Eventually, however, they each determined they needed to do more, so they walked away from their legal careers to join the clergy. McClory is the fifth bishop to lead the Roman Catholic Diocese of Gary, which includes more than 60 parishes spread across Lake, LaPorte, Porter and Starke counties. Robinson has overseen the historic Methodist Church in the heart of the Irvington neighborhood of Indianapolis since her appointment in July 2019. Shortly after McClory and Robinson settled into their current positions, the COVID-19 pandemic forced people to isolate and businesses, schools and churches to shut down. Both had to adjust to leading their congregations at a time when everyone could not gather to worship, but they now are back to ministering in person, welcoming the community into their houses of worships.
Lawyers we lost
Each year, Indiana Lawyer seeks to honor the Hoosier lawyers and judges who have died over the last 12 months. The following are short obituaries of the lawyer deaths in 2021 that are known to IL staff:
Susan Bayh: Former Indiana First Lady Susan Bayh died in February at age 61 after nearly three years of brain cancer treatments. She was Indiana's first lady for eight years after her husband, Democrat Evan Bayh, became governor in 1989. Bayh, who grew up in California and was chosen Miss Southern California in 1978, met Evan while both were working in Washington in the early 1980s. They married in 1985. She was an attorney admitted to practice in Indiana in 1985 after she received a law degree from the University of Southern California. In 1994, she was appointed by President Bill Clinton to the International Joint Commission and served for six years overseeing issues arising between the United States and Canada. The Bayhs have twin sons, Beau and Nick, who were born in 1995 while their father was governor.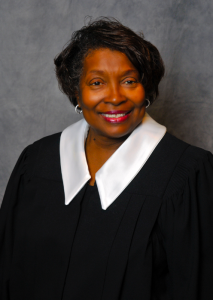 Judge Diane Boswell: Lake Superior Senior Judge Diane Boswell, described as a compassionate jurist who inspired many, died unexpectedly in October at the age of 72. A native of Gary, she earned a bachelor's degree at Tennessee State University and a master's degree in social work from Loyola University, according to The Times of Northwest Indiana. She later returned to Loyola to earn her J.D. degree. Boswell's career in public service extended several decades and included her tenure as a staff attorney for the Lake County Division of Family and Children and her experience as a social services director for several hospitals and home care agencies. In 1994, she became a deputy prosecutor for the Lake County Prosecutor's Office. In 2005, then-Gov. Mitch Daniels appointed her to the Lake County bench, where she served until her death. Members of the Lake County legal community remembered Boswell as being warm, kind and always working to uplift others.
Don Buttrey: Indianapolis lawyer Don Buttrey passed away on April 24. Buttrey practiced law for 50 years, beginning his career as a law clerk from 1961 to 1963 for Judge William E. Steckler, Chief Judge of the United States District Court for the Southern District of Indiana. Buttrey then practiced at the Indianapolis law firm of McHale Cook & Welch from 1963 to 2001 and later joined Wooden McLaughlin as of counsel, where he practiced from 2001 to 2010. In 1992, Buttrey was appointed by then-Gov. Evan Bayh to the board of trustees at Indiana State University and served two, four-year terms. He also served on the Indiana State University Foundation Board of Directors. Buttrey was an active philanthropist and co-created the Lake Institute of Faith and Giving at the Indiana University Lilly School of Philanthropy in 2002. He served as president of the Indianapolis Bar Association in 1990, a year marked by a variety of achievements, including the creation of the bar's Public Defender Commission.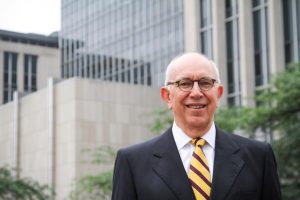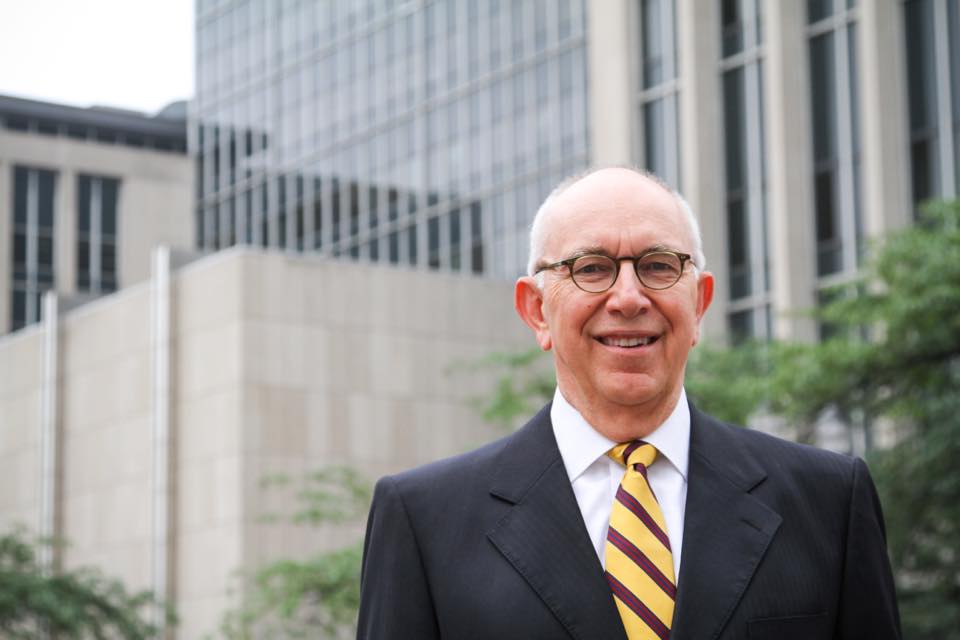 Prosecutor Terry Curry: Former Marion County Prosecutor Terry Curry, 72, died June 29 after stepping down from elected office in 2019 due to a battle with prostate cancer. Admitted to the Indiana bar in 1978, Curry began his legal journey in the same city where he would become prosecutor, graduating from Indianapolis' Indiana University Robert H. McKinney School of Law. He was recruited to the prosecutor's office by former Prosecutor Stephen Goldsmith, beginning his prosecutorial career working on white-collar crime and political corruption cases. He was elected prosecutor in 2010 and began serving in 2011. Even after he stepped down in 2019, Curry continued working at the prosecutor's office for a time. During his years in the office, he was known to sit with his deputies and discuss their cases. And even after nearly two years without him being at the helm, those who knew and worked for Curry say his philosophy still influences the Marion County Prosecutor's Office today.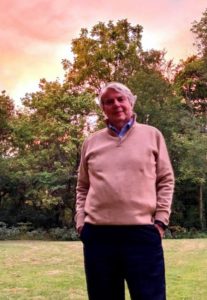 Sydney Steele: Longtime Indianapolis lawyer and Kroger Gardis & Regas partner Sydney Steele died May 26 after a short battle with COVID-19 and the complications that developed. He was 81. Born in 1939, "Syd" Steele grew up in Martinsville and spent his early days at the family lumber mill. He graduated from Martinsville High School in 1958 and enrolled at Purdue University, where he graduated with a bachelor's degree in mechanical engineering in 1961. He then enrolled at what's now the Indiana University Maurer School of Law, earning his J.D. in 1964. Steele married his wife, Pam, in 1964 and moved to Germany as a commissioned officer in the U.S. Army. He rose to the rank of captain, then returned to Indiana in 1967. Although he had a job in Chicago, the Steeles chose to settle in Indianapolis, with Syd Steele co-founding the firm Lowe Gray Steele & Darko in 1970. He moved to Kroger Gardis & Regas in 2003, serving as senior counsel and partner until his death.
Deborah Shook: Marion County Magistrate Judge Deborah Shook died Aug. 25. Shook had recently taken senior judge status after serving as a Marion Superior Court magistrate since 2003. She had been in private practice for more than 20 years before her appointment to the bench. She was an active member of the local legal community for many years, serving in a variety of roles for both the association and the foundation.
Discipline Decisions
The majority of Hoosier lawyers are honest people who use their law degrees for the good of society. But as with all things, there are a few bad apples in the legal profession. The Indiana Supreme Court Disciplinary Commission and the Commission on Judicial Qualifications hand down decisions each year disciplining — or sometimes acquitting — lawyers and judges accused of misconduct. Here's a summary of some of the more notable disciplinary decisions that were handed down in 2021:
Suspensions
Robert Cheesebourough: Whitestown lawyer Robert Cheesebourough, who had been the subject of nine disciplinary actions, was suspended from the practice of law in Indiana in June for at least one year without automatic reinstatement. The Disciplinary Commission filed a two-count complaint against Cheesebourough in 2020, and the hearing officer, Judge William J. Nelson, found Cheesebourough violated five Indiana Rules of Professional Conduct, including Rules 1.3, 1.4(a)(3), 1.4(a)(4), 8.1(b) and 8.4(d).
Bradley Cooper: The former Johnson County prosecutor who was convicted of assaulting his former girlfriend and attempting to cover up his crime was suspended from the practice of law for four years without automatic reinstatement in February. Justices were unanimous in their decision but stopped short of the disbarment that had been recommended by Jackson Superior Judge AmyMarie Travis, who served as hearing officer in Cooper's discipline case. Cooper in 2019 pleaded guilty to Level 6 felony counts of criminal confinement, identity deception and official misconduct.
P. Adam Davis: Carmel attorney P. Adam Davis was suspended from the practice of law for one year without automatic reinstatement in November after the Indiana Supreme Court found he violated 12 professional conduct and admission rules arising from two separate disciplinary actions. In the first case, Davis admitted to four rule violations linked to trust account mismanagement and inadequate supervision of a paralegal. In the second, he committed eight rule violations arising from two client representations.
William P. Greenaway: Former Hamilton County Magistrate Judge William P. Greenaway, who had been banned from the bench and put on disciplinary probation after being convicted in a drug sting, was suspended from the practice of law in Indiana for 180 days without automatic reinstatement in June. The high court in December 2020 had initially suspended Greenaway from the practice of law for one year beginning in January, but all but 90 days would be stayed subject to the successful completion of at least two years of probation. The terms of probation included complying with treatment as determined and monitored by the Indiana Judges and Lawyers Assistance Program and committing no violations of the Indiana Rules of Professional Conduct during the probationary period. But then in April, the Indiana Commission on Judicial Qualifications alleged the former magistrate had tested positive for meth, THC, amphetamine and alcohol use in early 2021, canceled an appointment with a treatment provider an hour before the appointment and failed to reschedule, and failed to determine whether he was required to submit a drug/alcohol test on the day of the appointment. The JQC in May requested that Greenaway's license — at that point under an interim suspension — only be reinstated if he could maintain a sustained recovery and fully comply with JLAP.
Rock C. Lee: Indianapolis attorney Rock C. Lee was set to be automatically reinstated to the bar in July, but the Indiana Supreme Court converted his suspension to one without automatic reinstatement following an objection to automatic reinstatement filed by the Disciplinary Commission. In its objection, the commission reported "a repeated and systemic failure by Respondent to comply with the duties of suspended attorneys under Admission and Discipline Rule 23(26) and with the terms of our disciplinary order." The order did not provide details about Lee's "failure."
Reprimands
Carla Ginn: Carla Ginn, a solo practitioner in Scottsburg, was publicly reprimanded for violating the prohibitions against conflict of interest by simultaneously representing a father, the alleged perpetrator, and his son, the alleged victim. Ginn was found to have violated Indiana Professional Conduct Rules 1.3 (failing to act with reasonable diligence and promptness); 1.7 (representing a client when the representation involves a concurrent conflict of interest); and 1.16(a) (failing to withdraw from representation when the representation will result in violation of the Rules of Professional Conduct or other law).
Mark Waterfill: The Indiana Supreme Court publicly reprimanded Indianapolis lawyer Mark Waterfill of Indianapolis for his role in providing legal advice to a former client despite being "materially limited" by his own personal interest in the matter. According to an "Order Approving Statement of Circumstances and Conditional Agreement for Discipline," the parties agreed that Waterfill violated Indiana Professional Conduct Rules 1.7(a)(2) and 1.9(a).
No discipline imposed
Prosecutor Timothy Bookwalter: The Indiana Supreme Court in February cleared the Putnam County prosecutor of alleged misconduct in an ethics case that accused him of failing to disclose a deal eliciting testimony from a reluctant witness who claimed he later was wrongly identified, placing him in danger behind bars as a "snitch." The high court adopted the recommendation of the hearing officer in Bookwalter's case, Senior Judge Daniel Vanderpool, whose report issued Dec. 29, 2020, urged no discipline for Bookwalter. The Disciplinary Commission accused Bookwalter of alleged misconduct in October 2019, claiming he violated Indiana Professional Conduct Rule 3.8(d). The rule regulates a prosecutor's duty to disclose to the defense "all evidence or information known to the prosecutor that tends to negate the guilt of the accused" as well as "all unprivileged mitigating information known to the prosecutor."
Prosecutor J. Dirk Carnahan: The elected prosecutor of Knox County in southwestern Indiana was cleared in March of a charge of "offensive personality" in an attorney ethics case arising from his conduct in a police investigation of a former deputy prosecutor's sexual relationship with a woman serving time on meth charges. The Disciplinary Commission had alleged Carnahan failed to abstain from offensive personality, a violation of Indiana Rule of Professional Conduct 22, in the tone of emails he sent to the Vincennes police chief. Carnahan's attorney in his discipline case, Margaret Christensen of Dentons Bingham Greenebaum, previously called her client a victim of a vendetta born of the "small-town rumor mill."
Larry Mackey: The Indiana Supreme Court found in January "that the allegations of misconduct were not proven" in a one-page judgment in favor of Barnes & Thornburg partner Larry Mackey. The order concluded a more than yearlong disciplinary case involving Mackey's relationship with the ex-wife of a former client, Fishers hedge fund executive Keenan Hauke of Samex Capital Partners. The commission accused Mackey of violating two rules of professional conduct: Rule 1.7(a)(2) for representing a client when there is a significant risk the representation may be materially limited by the attorney's own self-interest, and Rule 8.1(a), knowingly making a false statement of material fact to the commission. But in October 2020, hearing officer Robert Reiling wrote in his recommendation to the court that the case against Mackey lacked merit.•
-Compiled by Olivia Covington. The Associated Press, Indianapolis Business Journal and Indianapolis Bar Association contributed to this report.
Please enable JavaScript to view this content.