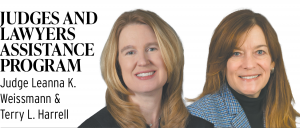 Have you ever heard of a game called "Heads Up"? Players place an identifying word card on their foreheads that says something like "alligator" or "doctor" or "trapeze artist." The goal is to guess what your card says while giving clues to help other players discover their own "identity." When playing the game, it's easy to get so caught up in helping your friends that you forget you have a card on your own forehead.
This is what it can feel like in the mental health arena. We get so enmeshed in placing labels on other people's mental health status that we sometimes forget that mental health impacts us all. We may not have the same card on our head — i.e., depression, anxiety, schizophrenia — but we're all in the game. During a well-lived life, our mental health teeters from great to struggling to crisis and back and forth. While diagnostic labels convey information about how serious and pervasive a mental health concern may be, mental health issues exist along a continuum that all of us are on somewhere. And that is important for lawyers to understand, because as mental health increasingly takes center stage in attorney offices and the courtroom, we must see ourselves in our clients' struggles.
Language choice can help destigmatize mental health, treatment
Over the last few decades, the mental health profession began emphasizing person-centered language for some conditions to help destigmatize the mental health arena. The nuances can be a bit tricky and may best be explained by example.
Which of these would be the better choice?
A. My client is a drug addict.
B. My client is a young father with a substance use disorder.
The word choice in A implies that the client has an immutable flaw that has subsumed his whole identity. But choice B recognizes the client as a person who has a condition that could improve if treatment were offered. You or the judge may view your client and their options differently depending on the language choice.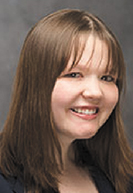 According to Jordan Sparks Waldron, Ph.D., an associate professor at the University of Indianapolis who studies stigma associated with mental health, "The labels we apply to mental health concerns convey important ideas about those conditions — for example, we may think that a person is a problem versus the mental health concern they are dealing with is a problem. Psychological research has shown that the language used to describe these conditions can influence our likelihood to blame individuals and feel compassion toward them."
The language we use to talk about mental health can reduce stigma or trigger it, impacting decisions made about people with these conditions. Do hospitals provide the same resources for "addicts" that they do for people who are diagnosed with diabetes? Do judges view "a schizophrenic" the same way they do "a person living with schizophrenia"? Language choice certainly impacts how people see themselves. According to Waldon, "When it comes to addressing mental health concerns, stigma is one of the greatest barriers we face as a society. Stigma is embedded in our institutions and social structures, from policies that constrain opportunities for individuals with mental health concerns to the negative media portrayals we consume. We see stigma in the inaccurate stereotypes that the public holds about mental health. Unfortunately, so many people with symptoms of mental health concerns internalize these negative messages, leading them to avoid much needed treatment for fear of being labeled and identifying with a stigmatized group. Stigma is a complicated problem to be sure, but using language that respects people's humanity and emphasizes that mental health is not an 'us versus them' problem is one thing we can all do to begin to combat it."
This is where "person-centered" language can help. For instance, which choice would be better for you?
A. I'm mentally ill.
B. I'm an attorney, a wife and a mother. I also live with a mental health condition called depression.
Choice A again describes your whole identity and may limit what even you think you're capable of doing. Choice B describes you as a whole person.
Attorneys and judges can assist the mental health profession in changing the narrative and reducing stigma. As lawyers, we embrace words to create narratives. We write briefs, speeches, rules, laws, contracts, employee handbooks and even articles for Indiana Lawyer! We speak in the courtroom, the board room, classrooms and at community events. Our language should encourage our clients, colleagues and even ourselves to seek help and thrive. No one wants to be defined exclusively as bipolar, schizophrenic or an addict. People are parents, attorneys, good cooks, voracious readers and most of all — humans.
Let's do our part to change the language and the narrative around mental health and lead the way to better outcomes. After all, we're all in this together.•
__________
The Honorable Leanna K. Weissmann was appointed to the Court of Appeals of Indiana in 2020. Terry L. Harrell is the executive director of the Indiana Judges and Lawyers Assistance Program. Opinions expressed are those of the authors.
Please enable JavaScript to view this content.