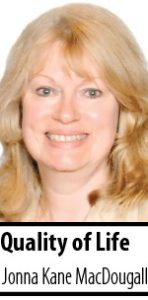 Procrastination seemed like a good topic for this column, given that before I sat down to write, I instead did the following: visited the local farmer's market, bought paint to use on two deck chairs, watered plants, did two loads of laundry, ironed anything I could find in the house that was wrinkled (I mean, ironing? Really?), watched a cooking show on PBS and wrote down every word of the recipe (even though I could have found it online), cleaned the cats' dishes, and vacuumed the carpet.
This proves that procrastination is not all bad. It's a good thing, right? Except when you have an impending deadline — and what is an attorney's life, after all, but a never-ending series of impending deadlines?
Procrastination is an excellent illustration of the human tendency toward avoidance — particularly avoidance of something considered unpleasant. It is also related to the human desire for immediate gratification, as opposed to the delayed variety. According to Psychology Today, there are three types of procrastinators: chronic (those who procrastinate in any and all circumstances), thrill-seeking (they wait until the last minute to do things in order get a rush of adrenaline and/or pure panic) and avoiders (they put off tasks because of a fear of failure, or don't make decisions for fear of having to take responsibility).
No matter your type of procrastination, there are ways to combat it, but it takes some effort. Sometimes people procrastinate because of negative feelings surrounding the task they are charged with completing. It has more to do with emotional issues than time-management issues. The next time you recognize that you are procrastinating, stop and try to determine the origin of your negative perception of your project. (Yes, you can do this while you are organizing all the books on your bookshelf by topic and author, to avoid working on whatever it is you are supposed to be doing.)
What is it that sparks your negative emotions about the required job? Is it a fear of failure? If so, examine what would constitute failure in relation to the project. Chances are, you are not going to fail — your emotions are feeding you incorrect messages about your performance. People who tend to be perfectionists often have a hard time with procrastination. It is similar to the fear of failure, but it is more extreme — it is the fear that what you do will not be perfect. Unfortunately, when you put off the dreaded task, you are merely giving your fear more time to grow stronger. The longer you wait, the worse it gets. As difficult as it may seem, diving headlong into the task can help to lessen your fears and the concurrent feelings of discomfort and misery.
If the task seems overwhelming, try dividing it into sections and rewarding yourself after completing each portion of the job. This eliminates the delayed gratification that makes some people procrastinate. You can be proud at the conclusion of each section of the work and enjoy whatever you used as the carrot that kept you pushing toward completion. After finishing part one, you can then think about part two. The closer you get to the end of the project, the less overwhelming it feels.
Whatever you do, don't beat up on yourself because you are procrastinating. Don't tell yourself that you are lazy — because in reality, you are mostly likely accomplishing quite a bit. Your clothes are all cleaned and pressed, your garden is weeded, your lawn is mowed; you get the idea. You are not lazy.
I remember my mom telling me more than once in my youth, when I procrastinated in doing my weekly chores, "If you had started when I told you to, you would be done by now." For whatever reason, that always resonated with me. I would picture the job being over and it always motivated me to start on it. Focus on how great you will feel when the project is completed. Thinking about what you can do after you complete the task can often help you to get started.
For example, when you are finished, you can make this great recipe that I saw on PBS during my fit of procrastination:
Fresh pasta sauce
• 2 pounds ripe summer tomatoes, preferably heirloom varieties in a mix of colors and shapes. You can find them now at your local farmer's market.
• 3-4 peeled garlic cloves
• ¼ teaspoon salt
• 6 large, fresh, basil leaves
• ¼ tsp. peperoncino (more or less to taste)
• ½ cup extra virgin olive oil
• Grated Parmesan
• Cooked pasta
• Chop the tomatoes into bite-sized pieces. Place in large bowl. Smash the garlic with a knife or in a garlic press and add to the tomatoes. Add salt. Chop the fresh basil and add to the bowl. Add the peperoncino and olive oil. Cover the bowl and let stand at room temperature for an hour or two. Cook and drain the pasta, add the sauce, and top with grated Parmesan.
Reward yourself for a job well done.•
• Jonna Kane MacDougall is assistant dean for external affairs and alumni relations at Indiana University Robert H. McKinney School of Law. A professional career/life coach, MacDougall can be contacted at 317-775-1804 or whatsnex[email protected]. Opinions expressed are those of the author.
Please enable JavaScript to view this content.