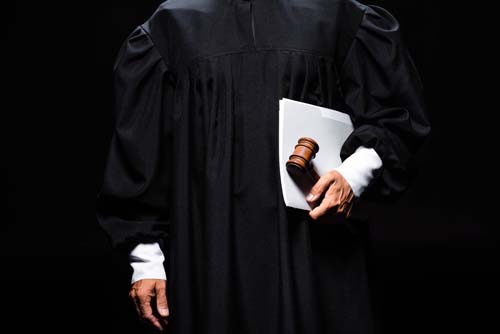 Crystal Wildeman has been selected as the newest magistrate judge in the Evansville Division of the U.S. District Court for the Southern District of Indiana, the court announced Thursday.
Wildeman will fill the vacancy left by Judge Matthew Brookman, who was elevated this year to district judge for the Indiana Southern District Court.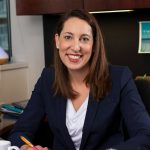 Wildeman was born in Evansville and is a 2003 graduate of Indiana University-Bloomington, where she earned psychology and criminal justice degrees. She received her law degree from DePaul College of Law in Chicago.
In 2022, Wildeman joined the Evansville firm of Barber & Bauer LLP as partner, where she currently works as a general civil practitioner representing businesses and individuals in litigation in areas including employment, contract, personal injury and insurance.
She previously worked as an associate at Kahn Dees Donovan & Kahn and as partner at Wooden McLaughlin LLP, which merged with Dinsmore & Shohl LLP.
Wildeman is admitted to practice law in Indiana, Illinois and Kentucky, and in the Southern District of Indiana, Southern District of Illinois and Western District of Kentucky. She is a member of the Indiana and Kentucky State Bar Associations and the Evansville Bar Association.
Outside of the court, Wildeman is a board member and secretary of the Rotary Club of Evansville. She is also an advisory board member of Youth First.
A Magistrate Judge Merit Selection Committee — chaired by James Johnson of Jackson Kelly PLLC and consisting of six other attorneys and two community members — reviewed applications and recommended finalists for the position. The district judges of the court interviewed the finalists and selected Wildeman.
"Throughout the selection process, she demonstrated that she is a person of great intelligence, an extremely hard worker, and has a deep commitment to equal justice under the law," Chief Judge Tanya Pratt said in a statement. "These traits, combined with her extensive and diverse law practice, ensure that she will be an excellent Magistrate Judge."
Magistrate judges are appointed by the district court judges for a term of eight years and are eligible for reappointment to successive terms.
Wildeman's appointment will be effective upon the completion of required IRS and FBI background investigations.
Please enable JavaScript to view this content.