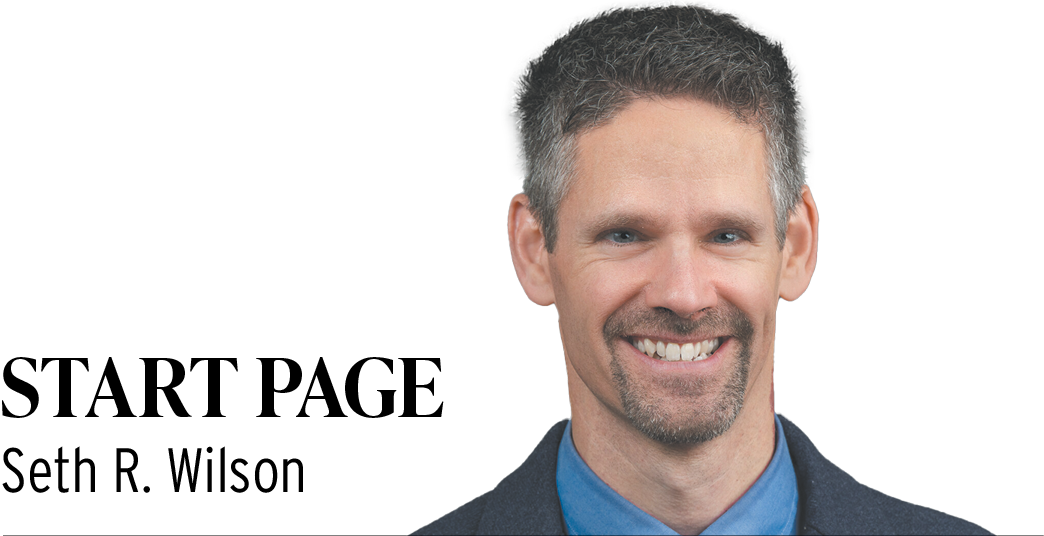 Back in July, I wrote an article on Apple's newest software updates, including an update to macOS that will allow you to use the iPhone camera as a webcam without any additional software. Last month, Apple released its newest version of macOS, bringing this feature into production. You may want to read the "Additional requirements" portion of the support article to be sure your devices are compatible. This article will address my experience setting up the Continuity Camera feature.
There are other new features and updates now available across the Mac ecosystem. This includes the iPhone, Mac and iPad software lines. This Continuity Camera feature was the feature I was most intrigued by, but the other features are welcome additions to the software lineup. One important change that will undoubtedly cause confusion for a while is that on Mac, System Preferences is now called Settings, like iPhone/iPad. If you open the Settings application on Mac, it now looks more like the iPhone and iPad. Personally, I can never remember where certain settings are anyway, so I almost always use the search feature.
If you do need to update macOS, I would recommend having plenty of time available to go through the update process. I would also unplug all peripherals (i.e., USB-connected devices). As applications start up after the update is complete, there are many permissions that must be authorized as you go. Plug in one external device at a time after the computer updates and follow the prompts for that device; there is a new security feature of macOS that will ask you if you want to allow the computer to connect to any device that you plug in. If you plug in a USB device, you have to give it permission to talk to your Mac. This should only happen one time after the computer updates. Now that you are up to date, it's on to the fun stuff.
To use Continuity Camera, start by opening FaceTime. It will ask you if you want to use your iPhone as a webcam. There are some basic instructions provided. To "automatically connect," you are advised to put your iPhone in the horizontal and stable position in the stand to connect it to supported apps.
After I clicked "Continue," I put my iPhone in a stand and in a horizontal position. Nothing happened. I checked the iPhone Settings (General/AirPlay & Handoff/Continuity Camera) which was correct. I wasn't sure what was missing. A quick web search revealed that the back of the camera needs to be facing toward you, which makes sense because that's where the camera lenses are. Next, the iPhone needs to be locked. Also, it needs to be somewhere near your computer. After making those adjustments, it worked like magic.
I was immediately impressed by the quality of the camera, compared to my MacBook Pro's built-in webcam. If you can find a good position to mount your phone at the top of your monitor, just behind the screen, you will have a professional-looking set up for your video calls/Zoom hearings. Personally, I am looking forward to being able to keep my laptop in "clamshell mode" and utilize my larger office monitor when I'm in the office now that I can simply use the iPhone as my webcam when I have a Zoom meeting/court hearing. I still need to figure out the stand for the iPhone, but there are plenty of options available.
Some additional video features now available include Center Stage, Portrait Mode, Studio Light and Desk View. Center Stage uses the ultrawide camera and keeps you centered in the camera frame as you move around. This is great if you are using a standing desk and tend to move a bit during your video calls. You can access these features using Control Center in the menu bar, clicking Video Effects and selecting the feature.
Portrait Mode is a feature that blurs the background and keeps the focus on you in the camera. Studio Light is a feature that dims the background and illuminates your face without relying on external lighting. This can be helpful when lighting is a challenge for your office. Desk View uses the ultrawide camera to show your desk and face at the same time.
Make sure you update your devices and read through the support article to start using your iPhone camera as a webcam. I look forward to seeing you on a higher quality video call soon.•
__________
Seth R. Wilson is an attorney with Adler Attorneys in Noblesville. In addition to practicing law, he helps manage the day-to-day technology operations of the firm. He writes about legal technology at sethrwilson.com and is a frequent speaker on the subject. Opinions expressed are those of the author.
Please enable JavaScript to view this content.