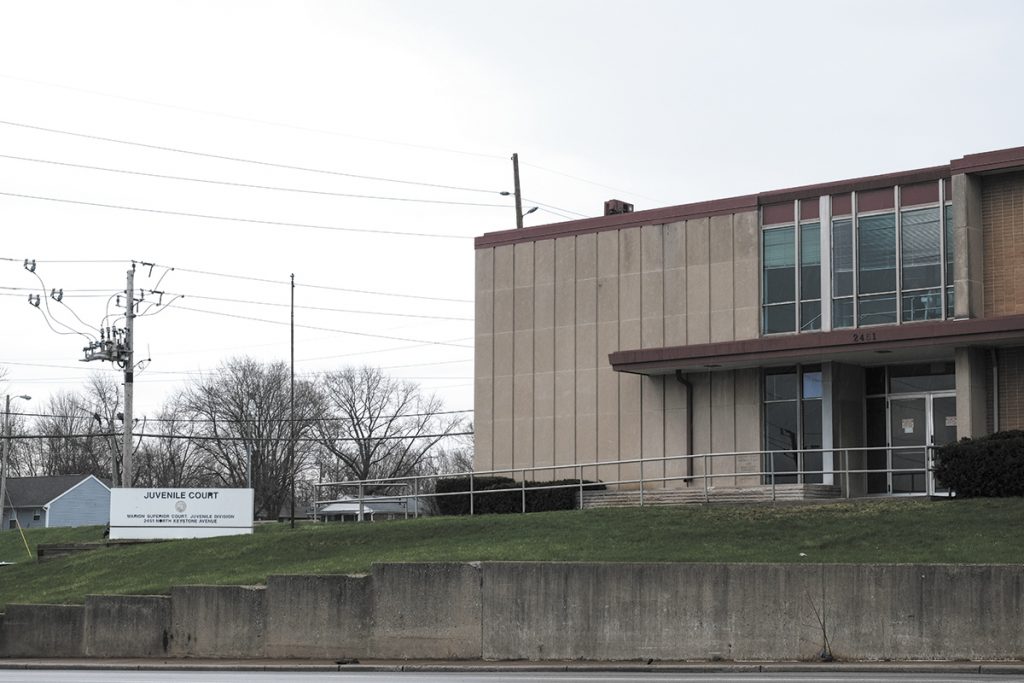 In her early years of defense work, Amy Karozos had more than one young client attempt suicide while in a juvenile facility.
"I used to see things that are very concerning," Karozos, the state public defender, said, "like a response to suicide risk in some places where the kids would just be basically in solitary confinement."
Concerns about the safety and well-being of Hoosier youth housed in juvenile justice facilities across the state have drawn attention from the U.S. Department of Justice on multiple occasions.
In the early 2000s, the DOJ launched investigations into two Indiana juvenile justice facilities based on concerns about unsafe conditions and an inability to maintain a system of constitutionally adequate protections.
Separate findings revealed that the Pendleton Juvenile Correctional Facility and Indianapolis Juvenile Correctional Facility — whis is now the Indiana Women's Prison — failed to provide youth with adequate protection from harm and mental health care, among other issues.
Action was taken to remedy those concerns, but the root of the problem facing Indiana's juvenile justice system is still wound in a tangled mess that lawmakers and juvenile advocates are trying to unravel.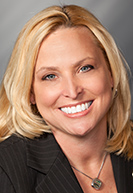 Statewide reach
Indiana State Rep. Wendy McNamara, R-Evansville, successfully introduced juvenile justice reform legislation during the 2022 session of the Indiana General Assembly that she says will reform the system from top to bottom.
House Enrolled Act 1359 was formed from the findings of a 2021 Council of State Governments Justice Center report that identified numerous areas for reform and improvement in Indiana's juvenile justice system.
Indiana launched a Juvenile Justice Reform Task Force in 2020 to analyze the state's youth justice system and pinpoint places for comprehensive change. The task force, co-chaired by McNamara and Sen. Michael Crider, R-Greenfield, then worked with CSG on a preliminary assessment of the system's health.
"It's a really holistic look at what's going on with our system," McNamara said.
For its part, HEA 1359 is a hefty piece of legislation that covers a myriad of juvenile justice issues, chief among them being a severe lack of comprehensive data collection from the state's juvenile facilities, McNamara said. The new law creates common definitions, standardized procedures for data collection and ensures the collected data targets the right information.
"Are we improving in mental health? Are we making sure that juveniles are provided with the right wraparound services or the right reentry tools if they do find themselves going to the (Department of Correction) or detention?" McNamara asked.
Another critical component of HEA 1359 is the requirements that risk assessment and detention-screening tools be used to determine what placement juveniles need based on their circumstances and mental health status.
For example, a juvenile might be better served by having a family intervention versus being placed in a detention facility.
"That's probably not the best place for the juvenile to be," McNamara said of the latter. "So it will give the local government a lot more information on what they need to do with individuals in particular."
McNamara's HEA 1359 also requires a suicide awareness screening tool. The lawmaker, who serves as director of early college high school at Evansville Vanderburgh School Corp., said kids are struggling with mental health issues just like scores of Hoosier adults behind bars.
"Suicide being one, and anxiety," she said. "Our current system does the best that it can, but we're still in the same situation — lack of resources, lack of specialties. And I think that's why these screening tools are exceptionally important."
Evolving approach to mental health
In her public defense work with Hoosier youth, Karozos said she has seen how Indiana's approach to the safety and well-being of juvenile offenders has evolved for the better in the past decade.
"Especially there's more of an emphasis on treatment rather than punishment," Karozos noted. "It's just amazing how much better we understand adolescent development."
She also pointed to the work of the Indiana Juvenile Detention Alternatives Initiative, lawsuits stemming from investigations of juvenile facilities and efforts from the DOC to identify risks.
The IDOC Division of Youth Services said it has revised multiple policies impacting areas of education, mental health, restraint, use of force and separation in recent years.
"… (T)hose new policies have been implemented at all of our youth facilities," Annie Goeller, DOC chief communications officer, said in a statement emailed to Indiana Lawyer. "Our current approach is to ensure that youth are seen quickly after intake and assessed for all services and programs, including mental health, and that those services continue throughout their time at a DOC facility."
Among them is a 2016 policy designated for "the use of separation" for juveniles as a "cool off" period before returning them to general population. That DOC policy also includes "therapeutic isolation" as an option for juveniles "whose behavior warrants a more restrictive environment." The policy indicates the isolation can last for a period of days.
"Youths placed in Therapeutic Isolation due to posing a threat to him/her-self shall be under continuous one-to-one observation until evaluated by a mental health professional," the policy reads.
Joel Wieneke of the Indiana Public Defender Council said that while the IDOC has started the process of adopting new administrative rules to govern the conditions at juvenile detention facilities, he has spoken with detained Hoosier youth who claim that solitary confinement is still happening.
One way that Wieneke has seen Indiana tackle the mental health and safety needs of its juvenile offenders is through JDAI, Indiana's model for youth justice system improvement.
Indiana JDAI director Nancy Wever said that improving Indiana's juvenile justice system has no end goal. Rather, it's an ongoing endeavor to build an equitable youth justice system.
"And it's going to take quite a while to get there," Wever said.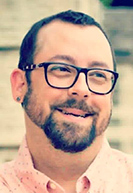 Brandon Randall, director of engagement at VOICES Corp. in Indianapolis, said he has seen strategies like youth mental health care and first aid, trauma-informed care and healing-centered engagement become more common.
"Whereas before, I think that we were really minimizing the experiences of young people and we weren't having those conversations," Randall said. "And I think that's starting to change. But it, you know, it's going to require a collective sense of practice and implementation."
Areas for improvement
When it comes to the state's approach to mental health in the juvenile justice system, McNamara said she thinks Indiana suffers from the same problem as the rest of the nation — lack of resources.
"There simply aren't enough social workers, psychologists, psychiatrists," she said. "And certainly in Indiana there aren't enough people that have a specialty with juveniles when it comes to mental health."
HEA 1359 does two things to try to address those concerns: providing telehealth mental health services to juveniles so they won't have to be sent to the DOC to receive them, and bolstering the state's behavioral health services to areas of the state where mental health services are scarce.
Wieneke said he is most concerned about the shift in resource control for behavioral health treatment to Indiana's counties. If done correctly, he said it could improve the access to appropriate programs, but could also result in a burden that some counties are unequipped to meet.
"I'm not sure if the shift in financial resources to county-controlled grant opportunities will actually spread the availability of treatment opportunities," he said. "Time will tell."•
Please enable JavaScript to view this content.