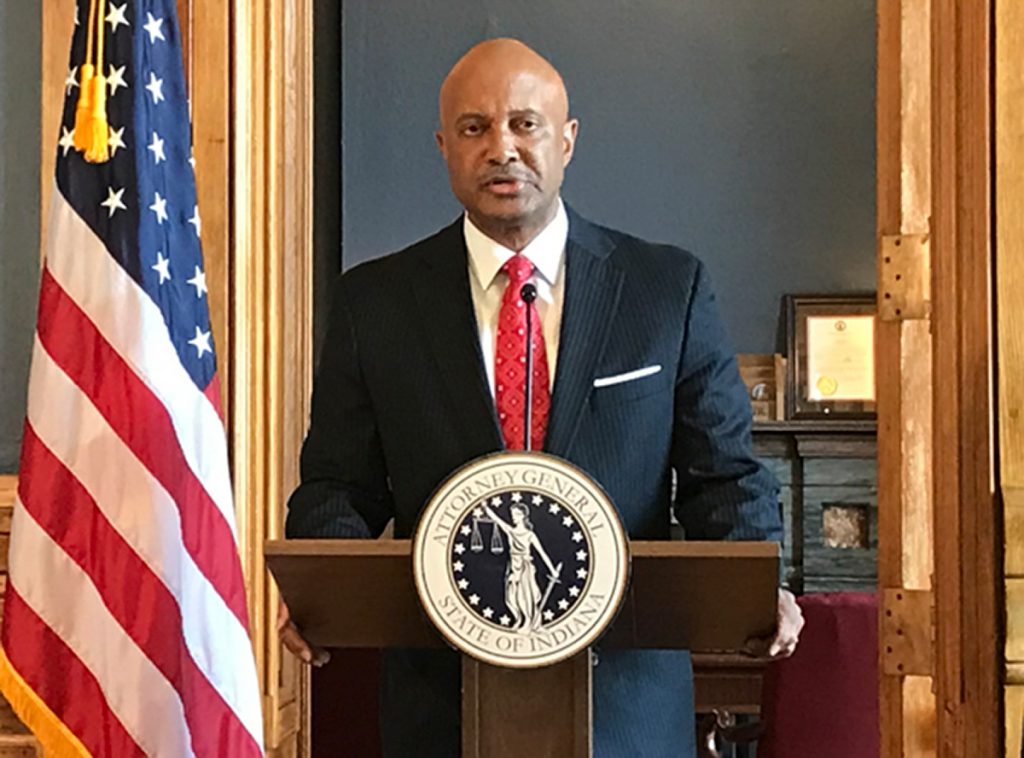 When those in the legal community look back at 2019, they may turn their heads and look forward instead. While the year had bright spots, several sordid sagas dominated the headlines.
An embattled and defiant Indiana attorney general fought for his career before the Indiana Supreme Court Disciplinary Commission. He and the women accusing him of sexual misconduct took the stand in an unprecedented four-day hearing involving a sitting statewide elected officeholder, the outcome of which will determined by Indiana's justices.
Separately, two visiting judges were shot on the streets of downtown Indianapolis in a case that slowly unraveled to result first in criminal charges against one of them, then ultimately the suspensions of three judges involved in the mayhem of the early-morning hours of May 1.
Those were the top two legal news stories of 2019, as voted by the Indiana Lawyer editorial staff, in a year that also featured several developments that will transform the justice system and the Indiana legal community in the years to come.
Below are Indiana Lawyer's top stories of 2019.


Attorney General Hill faces groping-related discipline case
Indiana's top lawyer, Attorney General Curtis Hill, found himself on the witness stand this autumn as the nearly two-year-old sexual misconduct scandal clouding his administration continued to play out. The embattled AG insists he is innocent of charges that he groped a lawmaker and made drunken sexual advances toward three legislative staffers.
"Absolutely not," Hill said in response to the accusations on the stand Oct. 24, toward the conclusion of a remarkable weeklong attorney discipline case. Hearing officer and former Justice Myra Selby presided over a case in which Hill's accusers opened the testimony by describing his conduct as he milled about AJ's Lounge at a now-infamous March 2018 party celebrating the end of that year's session of the Indiana General Assembly.
Democratic Rep. Mara Candaleria Reardon testified that an intoxicated Hill firmly groped her buttocks beneath her backless dress, prompting her to tell him, "Back off. What the f—?" Hill's other accusers — Gabrielle McLemore Brock, Niki DaSilva and Samantha Lozano — also testified that the AG made unwanted sexual advances toward them. The four separately have sued Hill and the state in federal court, a matter which is pending while Hill's disciplinary case unfolds.
Potentially hanging in the balance is Hill's ability to continue serving as attorney general. Selby will ultimately file a hearing officer's report that may recommend a sanction against his law license, after which it will be up to the Indiana Supreme Court to determine what, if any, discipline it will impose.
Hill's defense team argued against the proceedings, noting that the AG was not criminally charged by a special prosecutor and that the Indiana inspector general cleared him after investigating the allegations against him. While the disciplinary proceedings permitted Hill to mount a defense against the accusations, they also expanded the claims against him to include testimony of repeated sexual harassment from a former employee in the Elkhart County Prosecutor's Office, back when Hill was the local elected officeholder.
As Hill continued to dismiss calls to resign from Gov. Eric Holcomb and legislative leaders in both parties because of the accusations against him, several lawyers announced their candidacies to unseat him at the ballot box next year, including one fellow Republican.


Judges shooting: 1 convicted, 3 suspended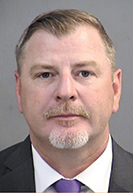 The shots heard 'round the Indiana judiciary were fired in the early-morning hours of May 1, as trial court judges from around the state convened in Indianapolis for a conference. Indiana trial court judges that morning heard the shocking news that two of their colleagues — Clark Circuit judges Andrew Adams and Bradley Jacobs — had been shot overnight in downtown Indianapolis, hours before the conference opened. Jacobs initially was in critical condition, and both judges were in the hospital for more than two weeks.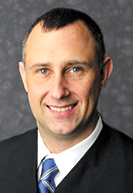 As the days passed and the judges recovered, little information about the incident was made public. Authorities arrested two suspects in the shooting who later were released, sparking an outcry and calls for an investigation. A grand jury ultimately indicted two men involved in the shooting, as well as Adams, who in September pleaded guilty to a single count of misdemeanor battery.
Adams' guilty plea prompted the Indiana Judicial Qualifications Commission to confirm that it was investigating the incident, which it reported had been proceeded by a night of bar hopping by Adams, Jacobs and Crawford Circuit Judge Sabrina Bell, all of whom were intoxicated at the time of the shooting. In October, the JQC issued notice of formal disciplinary charges against the three, and in November, each of them was suspended for one to two months without pay.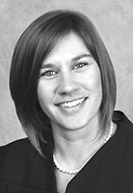 In disciplining the jurists, the Indiana Supreme Court wrote that the judges had provoked a fight with passersby after 3 a.m. outside the White Castle restaurant on South Street. This, the court wrote, "gravely undermined public trust in the dignity and decency of Indiana's judiciary."
The judges' "alcohol-fueled actions during the early morning hours of May 1, 2019, fell far short of the (Code of Judicial Conduct's) directive to 'aspire at all times to conduct that ensures the greatest possible public confidence in their independence, impartiality, integrity, and competence.'"
Bell and Jacobs were scheduled to return to the bench Dec. 23. Adams will be reinstated Jan. 13.


SCOTUS strikes down $40K Land Rover civil forfeiture
The Supreme Court of the United States handed the Indiana Supreme Court a resounding defeat Feb. 20 in a civil forfeiture case, ruling in a 9-0 decision that the federal prohibition against excessive fines enshrined in the Constitution applies to the states. The ruling was a landmark in what civil forfeiture opponents call "policing for profit" law enforcement practices.
Marion resident Tyson Timbs is still waiting to see if the effect of the ruling will result in the return of his $40,000 Land Rover that authorities seized in a civil forfeiture after Timbs was convicted of heroin dealing in 2015. He had purchased the vehicle with proceeds from his late father's life insurance policy.
The Institute for Justice, which took the case of Timbs v. Indiana to the nation's high court, called the ruling a "historic" one that "removed any doubt" that the Excessive Fines Clause in the US Constitution applies to the states.
After the US justices unanimously rejected the Indiana Supreme Court's ruling permitting the forfeiture of Timbs' vehicle, the Hoosier justices vacated their earlier opinion and remanded the case for an analysis of whether the seizure constitutes an excessive fine under the Eighth Amendment. As of IL deadline, the trial court had not acted on the Indiana justices' remanded opinion that was certified Dec. 11, according to online court records.


Big firm mergers: Dentons aligns with Bingham; Taft, Faegre strike deals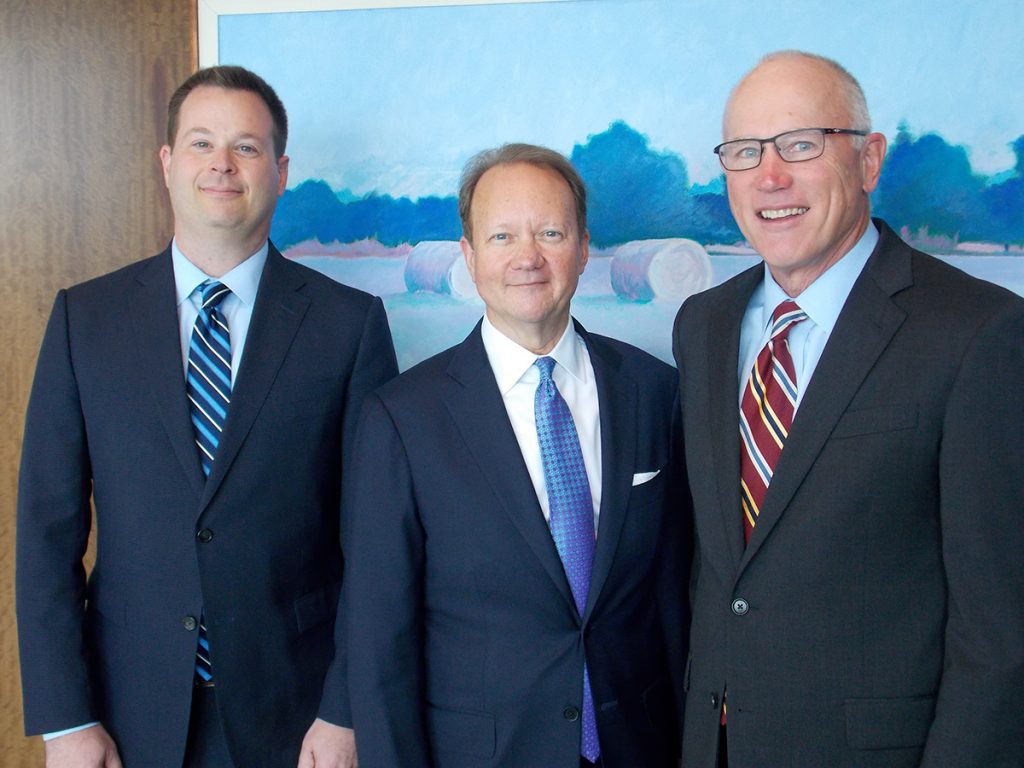 The world's largest law firm will have an Indianapolis office address at the start of 2020 after announcing its combination with Bingham Greenebaum Doll. Meanwhile, two other firms with major Indianapolis presences also announced a significant deal in 2019.
Global law firm giant Dentons announced in October its plans to launch a national law firm — plans that include its combination with Bingham as well as Pittsburgh-based Cohen & Grigsby. "It's a unique model but it's one that we think brings the best of both worlds in the sense that our clients will have access to these national resources, but at the same time, we'll make the decisions locally," Bingham managing partner W. Tobin McClamroch said.
Separately, Taft Stettinius & Hollister announced in August it would be merging with 135-attorney firm Briggs and Morgan of Minneapolis. And just last week, Faegre Baker Daniels confirmed a combination with Philadelphia-based Drinker Biddle & Reath.


Johnson County prosecutor pleads, is removed from office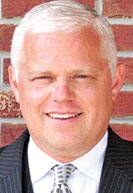 Accused of domestic violence and official misconduct, Johnson County Prosecutor Bradley Cooper was sentenced on felony domestic-violence-related counts in July and resigned from his elected office. Cooper was sentenced to serve 540 days of probation after he allegedly struck his former fiancée, confined her, then sent text messages pretending to be her.
"I did it. I did it all," Cooper confessed at his sentencing. The former prosecutor had caused dismay among some in the suburban Indianapolis county for continuing to serve for months in office after he pleaded guilty in April to three Level 6 felonies — criminal confinement, identity deception and official misconduct — and one count of Class A misdemeanor domestic battery.
The Indiana Supreme Court suspended Cooper from the practice of law in August as a result of the domestic battery incident, his guilty plea and sentence. Cooper's disciplinary case is still being briefed, according to online court records.


Justice center work begins despite pollution concerns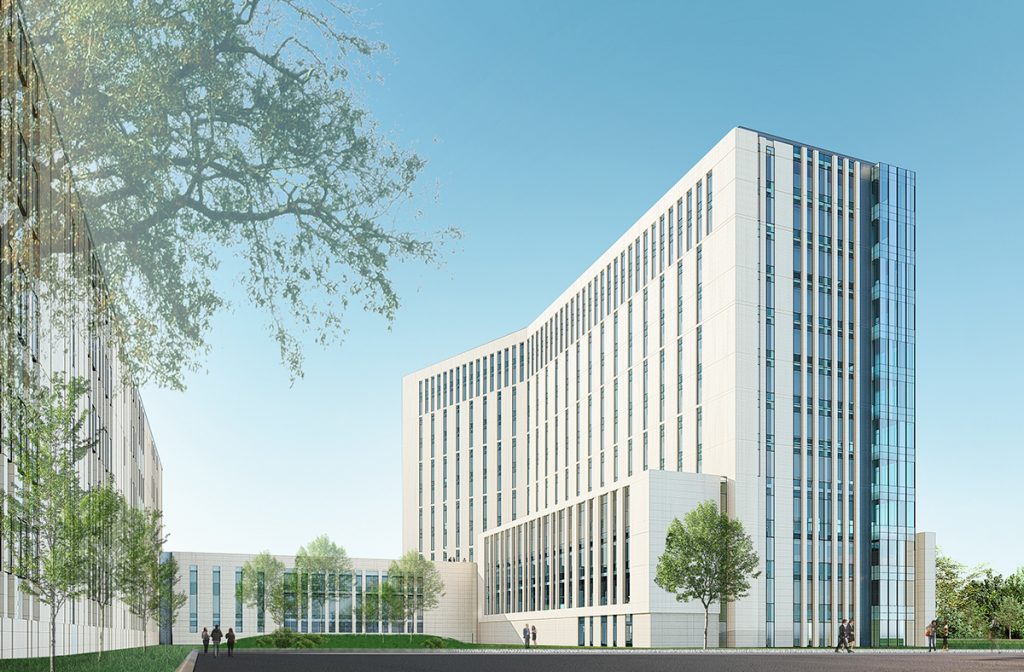 While work ramped up on a new Marion County Community Justice Center, some judges and elected officials who will work at the new courthouse and jail southeast of downtown continued to raise concerns about the toxic legacy of the former Citizens Gas & Coke Utility site in the Twin Aire neighborhood.
City officials insist that plans for the development went above and beyond what is required for remediation of the site that had carcinogenic substances buried beneath the soil. Indianapolis judges, however, commissioned their own site study to assess risks to employees as well as people who would be housed in the jail.
The center, which will be completed in about two years, will put an emphasis on treatment and services rather than incarceration. The administration of Mayor Joe Hogsett announced in October that the site's Assessment and Intervention Center, which will serve people struggling with mental health and addiction problems, is expected to open in fall 2020.


Marion County Prosecutor halts marijuana prosecutions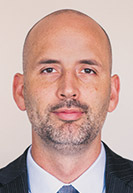 Then-Interim Marion County Prosecutor Ryan Mears was in the job for just days when he announced Sept. 30 that simple possession of marijuana would no longer be prosecuted in Indianapolis. "Too often, an arrest for marijuana possession puts individuals into the system who otherwise would not be," Mears said at a press conference announcing the change in policy. "… The enforcement of marijuana policy has disproportionately impacted people of color, and this is the first step to addressing that."
The change affects misdemeanor possession of less than 30 grams of marijuana. Mears – who officially became prosecutor later that same week – said those cases largely have been dismissed in the past couple of years anyway and doubted their correlation to violent crime, which he said was his priority as prosecutor. A few months after Mears' announcement, Lake County officials moved in a similar direction. The county council in northwestern Indiana passed an ordinance giving sheriff's deputies discretion to write a ticket rather than file misdemeanor charges for simple possession.
The moves have been condemned by Indiana Attorney General Curtis Hill. "It seems to me a curious strategy to put out a welcome mat for lawbreakers in a community already facing challenges related to crime, homelessness and other social problems stemming from drug abuse," Hill said after Mears' announcement.


Suit: DCS failing to protect children after modest legislative reforms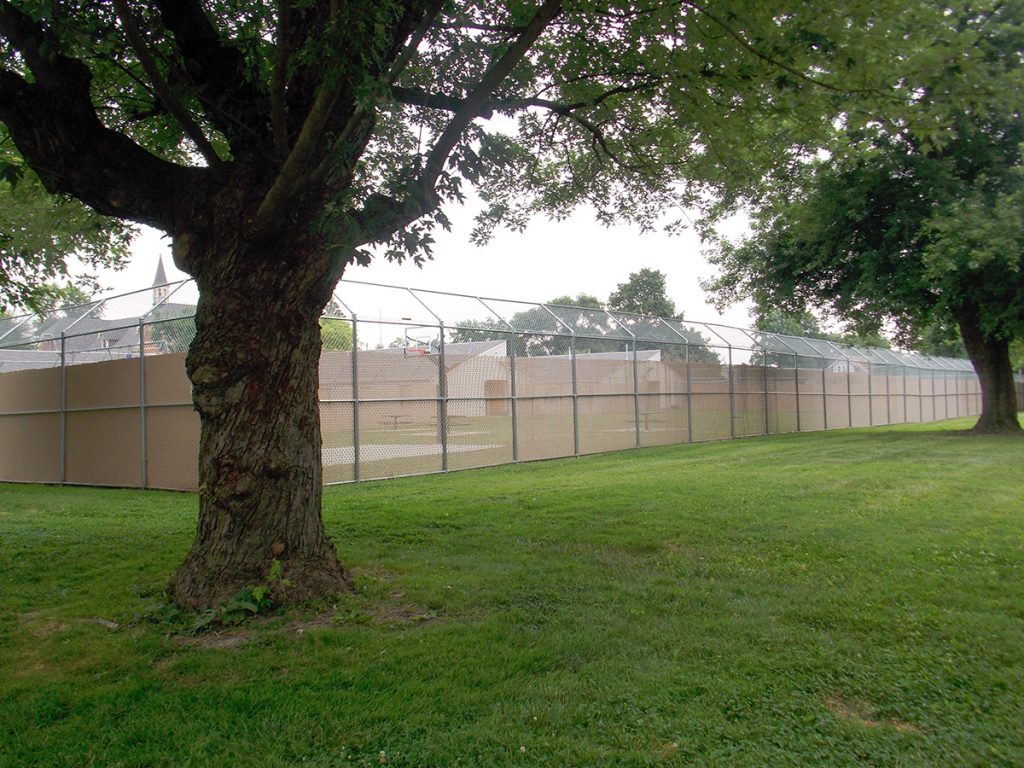 Indiana's child welfare agency was in the news again in 2019, this time facing litigation that claimed it failed to safeguard children entrusted to its care. The New York nonprofit A Better Childhood and Indiana Disability Rights sued the agency in federal court, arguing the Indiana Department of Child Services is failing to adequately protect its wards, especially those placed in institutions.
DCS director Terry Stigdon responded with a video statement condemning the litigation and claiming that DCS had "undergone a transformation" under her leadership. Meanwhile, a separate federal lawsuit filed this year seeks a court order requiring the appointment of counsel for youngsters in child in need of services and termination of parental rights cases.
At the Statehouse, new laws were enacted that give foster parents greater say in those cases as well as reducing the caseload burden on family case managers.


SCOTUS upholds Indiana's fetal-remains burial law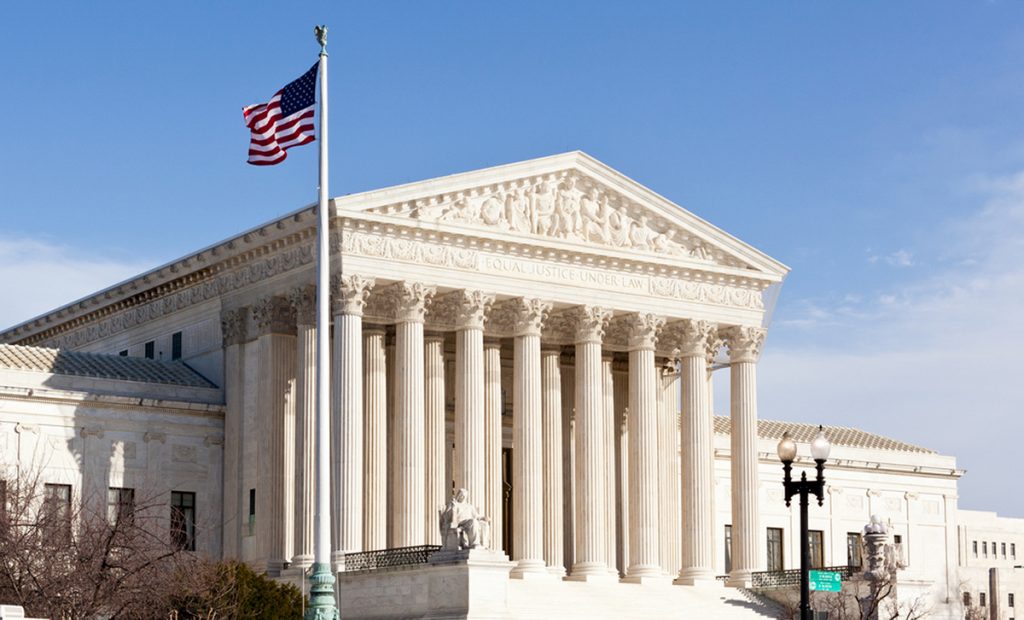 As several Indiana abortion laws worked their way through federal court challenges in 2019, the Supreme Court of the United States upheld a 2016 law that required either burial or cremation of fetal remains. The court, however, rejected another aspect of the law that would have prevented abortions based on the gender, race or genetic abnormality of the fetus.
The decision came after the 7th Circuit Court of Appeals in 2018 struck down House Enrolled Act 1337.
The high court's decision is just one of a handful of challenged Indiana abortion laws the justices could take up in 2020. The state has asked the justices to consider cases involving laws that require a woman seeking an abortion to get an ultrasound at least 18 hours before the procedure. Likewise, the 7th Circuit struck down another Indiana law requiring parental notice for "mature minors" seeking to terminate a pregnancy.


Marion County Prosecutor Curry steps down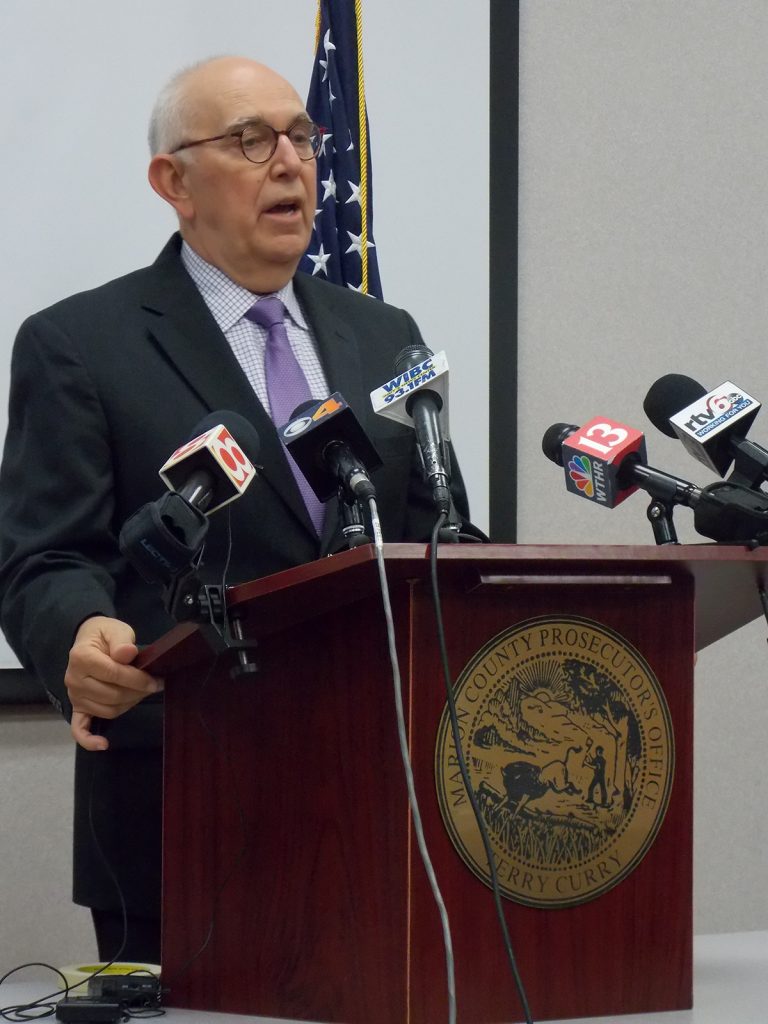 Publicly disclosing a continuing battle against prostate cancer in September, Marion County Prosecutor Terry Curry announced in an emotional news conference that he would resign from the office he has held for more than eight years.
"But make no mistake, it's killing me to step down at this time," Curry told reporters, attorneys, staff, friends and family. "I love this office. I love this job."
Having served in the prosecutor's office for decades, Curry said he would continue to be a presence in the office. He said he would continue to assist on grand jury investigations of white collar criminal cases while continuing to undergo treatment. "… I am completely upbeat about where life leads from here," he said.
Other top stories
Indiana Lawyer editorial staff members also cast votes for these major stories in 2019:
Law school leadership: Two Indiana law schools underwent or prepared to undergo changes at the top. At the University of Notre Dame Law School, former Stanford Law School professor G. Marcus Cole became dean this summer, succeeding Nell Jessup Newton, who had served as dean for a decade. Also in 2019, Indiana University Robert H. McKinney School of Law dean Andrew Klein announced he will step down at the end of this academic year, returning to the classroom after seven years leading the Indianapolis school.
New federal judges: Two new judges joined the US District Court for the Northern District of Indiana this year. Holly Brady, a private practitioner in Fort Wayne who most recently was an attorney at Haller & Colvin, was confirmed April 10 to succeed Judge Joseph Van Bokkelen, who took senior status in 2017. She is just the second woman ever appointed to the Northern District bench. In July, Barnes & Thornburg partner Damon Leichty of South Bend was confirmed, taking the seat vacated in 2018 when Judge Robert Miller Jr. assumed senior status.
Attorney general race: Already embattled by sexual misconduct accusations and calls for his resignation, Attorney General Curtis Hill will be embattled by multiple candidates to succeed him next year. Bose McKinney & Evans lawyer John Westercamp announced a challenge of his fellow Republican, after which Sen. Karen Tallian of Ogden Dunes and former Evansville Mayor Johnathan Weinzapfel announced they would seek the Democratic Party nomination.
Archdiocese employment suits: The Archdiocese of Indianapolis is defending multiple lawsuits filed by former Cathedral and Roncalli high school teachers and counselors who were fired because they were in same-sex relationships. In one of the cases, the Justice Department intervened in support of the archdiocese on First Amendment religious freedom grounds. The archdiocese also faced a rift, announcing it would no longer recognize Brebeuf High School, which rejected an archdiocese directive to fire a gay teacher.
South Bend abortion clinic: The state has asked the US Supreme Court to review the provisional licensing of an abortion clinic in South Bend after the 7th Circuit upheld an injunction against state regulators who blocked a license for the clinic. The state argues it has an interest in promoting health and safety. Licensee Whole Woman's Health Alliance asserts the state's requirements are arbitrary and capricious and raise an undue burden to a woman's right to an abortion.
Hate crimes bill: After several years of failed attempts, a hate crimes bill passed the Indiana General Assembly and was signed into law by Gov. Eric Holcomb. The law permits judges to issue tougher penalties for crimes motivated by bias. But some proponents criticized the law's lack of language protecting crime victims on the basis of age, sex or gender identity. The law was insufficient to remove Indiana from the Anti-Defamation League's list of five states without a hate crimes law.
New rules: The Indiana Supreme Court this year adopted rules allowing for pro bono publico licenses as well as the expanded use of nonlawyer assistants. The former change takes effect Jan. 1, while the latter took effect in July.
E-filing milestone: Indiana trial courts reached a digital milestone this year, when courts in all 92 counties enabled electronic filing. The technological revolution began in Indiana courts in 2015.•
Please enable JavaScript to view this content.