Most Hoosier attorneys will never face a formal disciplinary complaint for misconduct. But in 2019, the bad behavior of a few lawyers resulted in professional sanctions or criminal charges. Here is a look back at some of the most egregious professional lowlights from the past year.
Schererville attorney Raymond Gupta was suspended in an emergency order in June, after which he was indicted in federal court for tax evasion and failing to file tax returns. The Internal Revenue Service alleges Gupta owes more than $2 million.
Gupta also is accused of paying personal expenses from his law firm's bank accounts. The expenses include the purchase of vehicles, rent for a downtown Chicago apartment, furnishings for two homes, monthly mortgage payments, a $150,000 payment for an option to buy a personal residence and the purchase of a personal residence for nearly $1.1 million.
Gupta faces 22 disciplinary counts, including failing to maintain trust account records, commingling his funds with those of his clients, failing to promptly deliver client funds, charging and/or collecting unreasonable fees or expenses, and failing to explain to clients their options when an associate attorney left his firm.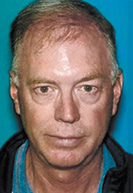 Suspended South Bend attorney Sven Eric Marshall was arrested in Florida in January after the FBI launched a nationwide manhunt. Marshall was accused of defrauding elderly investors of more than $2.5 million.
Marshall abruptly closed his office – where he ran an enterprise called Trust & Advisory Services of Indiana – in 2017 and stopped communicating with clients. He was believed to be living in South Carolina.
After his return to federal district court in northern Indiana, Marshall pleaded guilty this spring to charges of mail fraud, securities fraud and bank fraud. He is still awaiting sentencing, according to online court records.
Suspended Indianapolis attorney Raymond Fairchild made news in recent years when he was disciplined for exposing himself while driving alongside a bus carrying members of a girls high school basketball team. After pleading guilty to public indecency in 2018, Fairchild was charged this year with Level 5 felony theft, accused of stealing more than $50,000 from the proceeds of a client's settlement in a wrongful death case.
Fairchild resigned from the bar a little more than a month after his latest criminal charge. His trial on the felony theft charge is currently scheduled to begin in February.
Warsaw attorney Scott Joseph Lennox was suspended in November for noncooperation with an Indiana Supreme Court Disciplinary Commission investigation. While the contents of the four grievances against Lennox were not disclosed, the former partner in the Warsaw firm of Lennox, Sobek & Buehler LLC was charged in April with six counts of Level 6 felony theft and two counts of Level 5 felony fraud on a financial institution.
Lennox is accused of stealing thousands from his law firm's trust and operating accounts. He is awaiting trial in neighboring Marshall County.
Suspended Greenwood attorney Kenneth Shane Service, who was initially charged three years ago in Lawrence County with stealing from his former special-needs trusts clients, is now charged in four counties, three of which have issued warrants for his arrest after he failed to appear for court hearings.
Service has yet to stand trial on felony theft charges he faces in Delaware, Franklin, Lawrence and Marion counties. He is criminally charged with stealing hundreds of thousands of dollars from disabled former clients around the state. Coupled with civil complaints on behalf of other former clients whose special-needs trusts he administered, Service is suspected of taking a total of more than $300,000.
Former Brownsburg attorney Scott C. Cole was sentenced in September to 2½ years in prison after he pleaded guilty to federal charges of income tax evasion.
The Internal Revenue Service charged Cole, who resigned from the Indiana bar in 2014, with failing to report more than $1.5 million in income for the 2001 and 2002 tax years. From 2012 through 2017, when the IRS sought to collect the money, he took extensive steps to evade paying, according to Cole's plea agreement.
Indianapolis attorney Brent Welke was suspended from the practice of law for three years after he hired a convicted killer in 2010 to persuade a defendant charged with murder to ditch his public defender and instead hire Welke to represent him. The client's family paid Welke $6,000, but the Indiana Supreme Court found that Welke was unprepared for trial and never provided an interpreter for his client, who had a language barrier.
The client eventually accepted a plea deal and was sentenced to 45 years in prison, but after his plea was vacated on post-conviction relief, he was convicted at retrial and sentenced to 55 years.
The Indiana Supreme Court concluded in a September disciplinary order that Welke had provided a "woefully inadequate" defense. Justice Steven David dissented from the three-year suspension and instead would have disbarred Welke.
Former Johnson County Prosecutor Bradley Cooper was suspended from the practice of law in August after he pleaded guilty in a domestic violence case and was sentenced in July. Cooper confessed at sentencing to allegations he struck his fiancee, confined her and pretended to be her in text messages. (More here.)•
Please enable JavaScript to view this content.