Indiana Lawyer produces hundreds of stories each calendar year, covering topics ranging from appellate court opinions to Statehouse hearings to law firm combinations and more. Here's a look at the 50 stories that you, our readers, engaged with the most in 2021 and their original dates of publication on the IL website.
1 Hendricks County hog-farm fight gets even messier (May 26, 2021)
In a yearslong legal battle over a Hendricks County confined animal feeding operation, the plaintiffs asserted the defendants pursued litigation to retaliate and deter the Hoosier Environmental Council from helping residents of rural communities push back against "the powerful livestock industry" and protect themselves from the pollution caused by factory farms.
2 Year in Review: Baer death penalty reversal most-read IL story of 2019 (Dec. 25, 2019)
Readers still make it a point to remind themselves of the news that has happened in recent years via Indiana Lawyer's annual Year in Review section.
3 Notre Dame Law dean embraces admission practice others call 'unnecessary, callous' (April 15, 2021)
In response to criticism about its 2021 admission process, which had been dubbed by one social media user as the "seat deposit scandal," Notre Dame Law School Dean G. Marcus Cole called the approach a success and praised the process as yielding an incoming class that is strongly committed to the institution.
4 Wisconsin seeks legal fees, citing Indy firm's 'egregious conduct' in Trump election suit (April 1, 2021)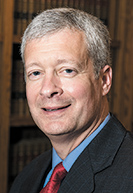 An Indianapolis law firm that represented former President Donald Trump in a failed attempt to overturn the results of the November 2020 Wisconsin election should pay at least $145,000 in attorney fees as a sanction for bringing a 'meritless' case, filing by the state defendants said.
5 Judge refuses to toss felony convictions of ex-nursing home CEO who blasted his lawyers (May 14, 2021)
Indiana Southern District Court Chief Judge Tanya Walton Pratt found that Barnes & Thornburg had a conflict of interest but that it did not adversely affect its representation of James Burkhart, the former CEO of American Senior Communities.
6 Could 2022 be the year for marijuana legalization in Indiana? (Nov. 1, 2021)
Eyes will once again be on Indiana next year to see if lawmakers will loosen the state's marijuana laws as neighboring states continue to cash in on legal weed.
7 Judge upholds Indiana laws regulating wine deliveries (April 9, 2021)
Indiana laws restricting the delivery of wine to consumers were upheld by a federal judge who rejected constitutional challenges from an out-of-state retailer, in contrast to another ruling in a case challenging state alcohol licensing laws.
8 Indy lawyers argue they should not be penalized for representing Trump in Wisconsin election challenge (July 13, 2021)
In its fight to fend off $145,000 in sanctions for filing a lawsuit challenging the November 2020 election results in Wisconsin, the Indianapolis law firm of Kroger Gardis & Regas argued that Wisconsin Gov. Tony Evers' motion to recover attorney fees and costs is "deeply flawed" and an attempt to score "political points by making unsupported claims."
9 Anthem paying $594M to settle antitrust litigation but deal terms might fuel growth (Feb. 1, 2021)
Some investment analysts and health care observers said changes to Blue Cross Blue Shield rules that were stipulated in a half-billion-dollar settlement were so favorable to Indianapolis-based Anthem's growth prospects that they view the deal as a huge win for the company.
10 COA Judge Vaidik in stable condition after serious weekend injury (June 7, 2021)
Indiana Court of Appeals Judge Nancy Vaidik was in stable condition after being "seriously injured" on a bike ride in June.
11 AG Rokita swings back after Twitter slap (Feb. 17, 2021)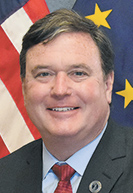 After Twitter flagged his Valentine's Day tweet alleging election fraud, Indiana Attorney General Todd Rokita doubled down, repeated his claims while offering no proof, asserted the tech giant was censoring his freedom of speech and voiced his support for legislation that would give the Statehouse more power in changing the state's election laws.
12 12selected as Court of Appeals semifinalists (May 14, 2021)
The Indiana Judicial Nominating Commission selected 12 applicants as semifinalists to succeed Judge James Kirsch on the Indiana Court of Appeals.
13 New laws for 2020 (June 24, 2020)
A summary of legislation passed by the Indiana General Assembly and signed by Gov. Eric Holcomb in 2020.
14 Taft builds new lobby group with Ice Miller transplants (Feb. 17, 2021)
Taft Stettinius & Hollister made a big push into public affairs and lobbying in both Indianapolis and Washington, D.C., and nabbed seven attorneys and nonlawyer professionals — including several big names in Indiana politics — from rival Ice Miller to do it.
15 State: Unvaccinated make up huge percentage of COVID deaths, hospitalizations (Sept. 28, 2021)
Statistics released in September by the Indiana State Department of Health showed that a huge percentage of those who had recently died or been hospitalized with COVID-19 were unvaccinated.
16 Man convicted at 15 in stepdad's killing to leave prison (Nov. 6, 2018)
A judge in Warsaw allowed a man who was 15 when he was sentenced to 25 years in prison for the fatal shooting of his stepfather to enter home detention earlier than expected.
17 7th Circuit affirms verdict against law professor in defamation dispute (May 11, 2021)
A law school professor suing for defamation and intentional infliction of emotional distress could not convince the 7th Circuit Court of Appeals that the jury was wrong to reject her claims.
18 Former general counsel sues Indiana state treasurer for illegal contracting, names Indy law firm as defendant (Aug. 31, 2021)
The former chief deputy and general counsel in the Office of the Indiana Treasurer filed a whistleblower lawsuit against state Treasurer Kelly Mitchell and other individuals and private entities, including Ice Miller LLP, alleging more than $6 million in state contracts had been illegally steered to her campaign donors.
19 Bail bondsman released from order to repay $20,000 bond (July 23, 2021)
A bail bondsman was freed from an order to pay up on a $20,000 bond he posted several years ago after the Court of Appeals of Indiana reversed upon finding the bond had expired and was no longer forfeitable.
20 Personal injury lawyer suing firm for allegedly withholding compensation (Oct. 18, 2021)
An Indianapolis personal injury lawyer is suing her former firm, alleging she is owed money under a fee-sharing contract that is being withheld.
21 Suspended attorney sentenced to 2 years in federal prison for tax evasion (Jan. 25, 2021)
Raymond Gupta, a former personal injury and medical malpractice attorney who pleaded guilty to tax evasion, was sentenced to two years in federal prison.
22 Merrillville attorney facing discipline over falsified electronic filing error resigns from bar (June 29, 2021)
Merrillville attorney Arthur C. Johnson, who was facing a disciplinary action for allegedly engaging in a scheme to falsify a notice that the court's electronic filing system had malfunctioned to cover up his failure to timely submit a filing, has resigned from the Indiana bar.
23 Leadership in Law past honorees
A list of each lawyer honored in the Indiana Lawyer Leadership in
Law awards.
24 Longtime anchor Morehead sues WTHR, claims harassment (Jan. 18, 2021)
Longtime WTHR-TV Channel 13 news anchor Andrea Morehead claimed in a lawsuit filed in January that she was harassed and mistreated by colleagues and managers over several years as she waged a public battle with breast cancer.
25 Indianapolis IP attorney leaves big law to start new firm (Feb. 10, 2021)
After a career practicing in large Indianapolis law firms, intellectual property attorney Amie Peele broke the "unspoken rule" that partners must retire from big law and instead decided to start her own firm.
26 Kiefer: Responding to SBA PPP loan audits: What we've learned (Sept. 15, 2021)
The Small Business Administration announced that it will audit all PPP loans of $2 million or more, and it may audit other loans as it deems appropriate.
27 Indiana law schools are up, down, unchanged in national rankings (March 30, 2021)
When the U.S. News & World Report 2022 law school rankings were released, the performance of Indiana's three law schools could be summarized as follows: One rose in the rankings, one declined and one stayed just
where it was.
28 Indiana filing three lawsuits over federal vaccine mandate (Nov. 5, 2021)
Indiana Attorney General Todd Rokita, in cooperation with Gov. Eric Holcomb, announced in November that his office would file three lawsuits challenging federal vaccine mandates.
29 Lawyer who told Disciplinary Commission 'I politely dare you' suspended for 30 days with automatic reinstatement (Aug. 6, 2021)
Michael C. Steele, an attorney who "politely dared" the Indiana Supreme Court Disciplinary Commission to question his character, was suspended from the practice of law in Indiana for 30 days with automatic reinstatement.
30 Indianapolis to relax COVID-19 restrictions starting Monday (March 1, 2021)
The city of Indianapolis relaxed its coronavirus restrictions on the city's bars and restaurants in March ahead of the Big Ten and NCAA men's basketball tournaments.
31 Former head of Eskenazi burn unit sues IU Health Medical School (March 9, 2021)
A prominent Indianapolis surgeon sued Indiana University and Indiana University Health, claiming they broke his contract and interfered with his ability to get another job.
32 Marion County switches CASA contract from Child Advocates to Kids' Voice (April 2, 2021)
Kids' Voice of Indiana, a nonprofit serving children and families, took over the training and operation of the court-appointed special advocate program in Marion County courts on May 1 after the city of Indianapolis switched the contract for the services from Child Advocates.
33 Bill that would bar Indiana employers from requiring vaccinations sparks heated debate (Jan. 13, 2021)
A bill that would prohibit employers from requiring workers to get immunizations against COVID-19 or any other disease generated heated discussion in January, reviving a debate over where to draw the line between public health and personal freedom.
34 Indy lawyer competes on Jeopardy! (Aug. 18, 2021)
Standing behind a podium with a buzzer in her hand, Indianapolis attorney Ruth Reichard realized that playing Jeopardy! from the comfort of home while shouting answers at the screen with family and friends is vastly different than playing it in real life.
35 Sex offender names ordered removed for right to travel violation (Jan. 7, 2021)
Six men required to register as sex offenders after moving to Indiana can have their names removed from the sex offender registry, the 7th Circuit Court of Appeals ruled in January, finding that the state's registration law discriminates between offenders who have consistently lived in Indiana and those who more recently moved into the state.
36 Suspended lawyer handed harsh words from COA for frivolous filings in IU case (June 4, 2021)
The Court of Appeals of Indiana cut off the tap for suspended attorney Robert Holland, who it said had acted as a broken faucet of frivolous filings for far too long concerning injuries he claimed to sustain after falling at Indiana University, despite an earlier dismissal from the court.
37 8 US attorney picks by Biden would include historic first for Indiana, nation (July 26, 2021)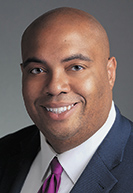 Eight new individuals were nominated by President Joe Biden for U.S. attorney positions across the country in July, including attorneys for Indiana's Northern and Southern districts: Clifford Johnson and Zachary Myers, respectively.
38 Court: Refusal to identify law applies to passengers (June 22, 2010)
Although state law allows police to request identification from passengers inside a car that they've stopped, two Indianapolis officers shouldn't have arrested a man for refusing to identify himself when there was no reasonable suspicion he'd done anything wrong.
39 Coronavirus update (Updated throughout spring 2020)
At the start of the COVID-19 pandemic, Indiana Lawyer had a dedicated page on its website for positing updates about the response to the pandemic.
40 7th Circuit dismisses Moorish tax claim, condemns sovereign citizen ideology (Feb. 3, 2017)
A man who declared himself a "sovereign citizen" as a result of his "Moorish" heritage is in fact not a sovereign citizen who is exempt from taxes, the 7th Circuit Court of Appeals held.
41 COA tightens deadline in enhanced unemployment benefits dispute (July 1, 2021)
The Court of Appeals of Indiana allowed the state to proceed with its attempt to overturn a Marion Superior Court ruling reinstating enhanced unemployment benefits and moved to expedite when it will issue a ruling in the matter.
42 Zionsville attorney suspended after second OWI (Sept. 23, 2021)
The Indiana Supreme Court suspended James Hutton, a Zionsville lawyer, following his second OWI conviction.
43 Indianapolis lawyer suspended for noncooperation (April 20, 2021)
The Indiana Supreme Court indefinitely suspended Mary Kay Fleming, Indianapolis, who failed to comply with a disciplinary investigation
against her.
44 Fighting for love: Immigration attorneys say challenges of immigration process for unmarried couples rise amid COVID (March 31, 2021)
Immigration attorneys say international couples attempting to reunite during the pandemic are feeling desperate as borders between countries are closed to foreigners and backlogs continue to mount.
45 Data shows Indiana has lawyer shortage; public sector feeling the pain (Oct. 27, 2021)
About a decade out from the Great Recession — when law schools were criticized for oversaturating the job market — the situation, at least for the public sector in Indiana, appears to have gone in reverse.
46 Man withdraws effort challenging conviction in Gary officer's death (May 7, 2019)
A man who was sentenced to life in prison without parole for fatally shooting a northwestern Indiana police officer in 2014 withdrew his effort to challenge his conviction.
47 Indianapolis loses appeal of order to permit Hustler Hollywood store (March 19, 2021)
The city of Indianapolis lost its appeal in yearslong litigation against Hustler Hollywood, which has been trying for more than four years to open a store in the Circle City.
48 Former lawmaker resigns from legal profession amid discipline case (Jan. 15, 2021)
Bruce Munson, a self-described "eclectic" one-time state legislator from Muncie, resigned from the practice of law under pressure, ending a disciplinary case against him that alleged he bungled an estate case, committed a "criminal act" and repeatedly dodged court hearings."
49 Indy Chamber general counsel suspended following second OWI (Oct. 25, 2021)
Timmy J. Brown, an Indianapolis lawyer who served as general counsel to the Indy Chamber, was suspended from the practice of law in Indiana following a second drunken driving conviction.
50 Indiana woman who gave birth alone in cell secures $200K settlement (Feb. 22, 2021)
An Indiana woman who gave birth alone in a Kentucky jail will receive a $200,000 settlement after arguing that correction staffers were deliberately indifferent to her medical needs, according to a news report.•
Please enable JavaScript to view this content.