Indiana Lawyer produces hundreds of stories each calendar year, covering topics ranging from our daily appellate opinion summaries to legislative updates to elections to law firm leadership and more. Here's a look at the 50 stories that you, our readers, engaged with the most on our website in 2022, as of Dec. 13, and their original dates of publication.
1. Which states put marijuana on the ballot in 2022? (Oct. 25)
Arkansas, Maryland, Missouri, North Dakota and South Dakota had measures on their ballots in the 2022 midterms for voters to consider legalizing recreational marijuana.
2. ISBA poll: Members support retention of Mathias, Vaidik, Weissmann (Oct. 13)
Members of the Indiana State Bar Association showed overwhelming support for the three Indiana appellate judges up for retention in the 2022 midterms, with 87% of members who responded to a poll supporting the retention of Court of Appeals of Indiana Judge Paul Mathias and 85% supporting the retention of COA Judges Nancy Vaidik and Leanna Weissmann.
3. Judges involved in 2019 White Castle shooting testify, gory details revealed (Sept. 20)
More than three years after they were involved in an early-morning shooting at a downtown Indianapolis White Castle restaurant, Judge Bradley Jacobs, Magistrate Judge William Dawkins and former judges Andrew Adams and Sabrina Bell recalled the events of May 1, 2019, on the stand in the trial against the shooter, Brandon Kaiser.
4. COA affirms removal of transgender teen from home, rejects parents' constitutional claims (Oct. 21)
A mother and father whose transgender teen was removed from their home due to allegations of abuse failed to convince the Court of Appeals that their rights as parents, including their free speech and religious rights, were violated when the trial court intervened.
5. Tensions boil between ER docs, insurers as no-surprises law rolls out (Sept. 19)
After the No Surprises Act — which protects patients from surprise medical bills for certain health care services, including emergency services — took effect on Jan. 1, emergency physicians in Indiana and elsewhere sounded the alarm that large insurers had threatened to terminate emergency service contracts if ER doctors didn't agree to pay cuts of up to 50% of in-network rates.
6. 2 Indy attorneys suspended (Sept. 7)
Indianapolis attorneys Justin A. Paicely and Marco A. Genesis Moreno were suspended in September for attorney misconduct.
7. Mathias, Vaidik, Weissmann up for retention on November ballot (July 19)
COA Judges Mathias, Vaidik and Weissmann sat for retention in the November 2022 midterms, a periodic requirement for Indiana appellate judges.
8. 6 finalists selected for 2nd interviews to succeed Molter on COA (Sept. 27)
After now-Justice Derek Molter was selected for the Indiana Supreme Court, the Indiana Judicial Nominating Commission held initial interviews of candidates to succeed him on the Court of Appeals in September, ultimately selecting six finalists for a second round of interviews.
9. 3 finalists named for IU Maurer deanship (Oct. 5)
After Austen Parrish stepped down as dean of Indiana University Maurer School of Law, a search committee narrowed the pool of candidates for his successor to three people: Zachary Cramer of the Sandra Day O'Connor College Law at Arizona State University, James Speta of Northwestern University Pritzker School of Law and Christiana Ochoa of IU Maurer, who was ultimately selected for the job.
10. ISBA conducting judicial retention poll for Mathias, Vaidik, Weissmann (Sept. 7)
As it does in every election in which Indiana appellate judges are up for retention, the ISBA polled its members on whether Mathias, Vaidik and Weissmann should be retained in 2022.
11. Hoosier lawyer is lone plaintiff in lawsuit to block student debt cancellation plan (Sept. 27)
Frank Garrison, an attorney licensed in Indiana, filed a lawsuit in September seeking to block the Biden administration's plan to forgive billions in student loan debt.
12. Hoosier attorney fighting student loan debt relief appeals to 7th Circuit after dismissal (Oct. 28)
After the Indiana Southern District Court dismissed Garrison's lawsuit against the student loan debt forgiveness plan, Garrison filed an appeal.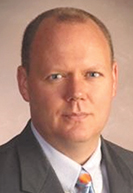 13. Gibson Co. judge facing 4 disciplinary charges for conduct in child welfare cases (Dec. 1)
The Indiana Commission on Judicial Qualifications filed four disciplinary charges against Gibson Circuit Court Judge Jeffrey F. Meade for his handling of two child welfare cases.
14. Evansville attorney put on indefinite suspension (Oct. 10)
Evansville attorney Kurt A. Schnepper was indefinitely suspended in October for failing to comply with the Indiana Supreme Court Disciplinary Commission's investigation into two grievances filed against him.
15. Indiana Supreme Court tosses decades-old precedent protecting police work product (Aug. 24)
The Indiana Supreme Court overturned a more-than-30-year-old precedent, finding the previous ruling that held police reports were covered by the work-product doctrine was no longer applicable because of changes to the state's trial rules and technological advances that have ended the laborious task of redacting documents using markers.
16. Justices consider whether woman who won $3.2M negligence judgment can sue more defendants (Nov. 15)
A woman who won a $3.24 million verdict against the trucking company involved in the accident that left her quadriplegic took her bid to sue additional defendants to the Indiana Supreme Court.
17. Patient's suit against Community Health moves ahead after diagnosis shared online (Oct. 6)
A woman whose medical diagnosis was mailed to the wrong person and then shared on social media was permitted to proceed with part of her suit against Community Health Network after the Court of Appeals found remaining genuine issues of material fact.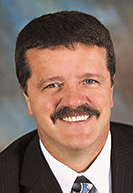 18. Wells Co. prosecutor publicly reprimanded after intervening between son, law enforcement (Dec. 2)
Wells County Prosecutor Andrew Carnall was publicly reprimanded by the Indiana Supreme Court after he improperly engaged with law enforcement during an incident involving his son.
19. Exasperated 7th Circuit reverses block on Indiana's fetal disposition law (Nov. 29)
In an outright reversal, the 7th Circuit Court of Appeals upheld Indiana's law requiring fetal remains to be buried or cremated and chastised the Indiana Southern District Court for blocking the statute in the first place.
20. Taft law firm gets long-desired Detroit address through merger with Jaffe (Sept. 4)
Taft Stettinius & Hollister is expanding into the Michigan market through a merger with Jaffe Raitt Heuer & Weiss, which will take effect Dec. 31.
21. Web Exclusive: Recent COA opinions prompt more questions for future of marijuana laws in Indiana (Sept. 14)
An April opinion by the Court of Appeals changed the way marijuana possession cases are prosecuted, sending more than 150 possession cases in Indianapolis into limbo.
22. Attorneys recommend voters keep Lake County judges on bench (Nov. 4)
Lake County attorneys recommended that the 10 local judges on the Nov. 8 ballot be retained for another term, according to the results of a survey conducted by the Lake County Bar Association.
23. Angry trial judge calls for changes to civil litigation system: Insurance companies faulted for pursuing frivolous claims (May 11)
By the third paragraph of an April order granting summary judgment to the defendants, Carroll Circuit Court Judge Benjamin Diener showed his frustration by declaring, "The civil litigation process in Indiana is broken."
24. Trial court blocks enforcement of Indiana's new abortion law (Sept. 22)
Seven days after Indiana's near-total abortion ban took effect, the Monroe Circuit Court granted a preliminary injunction blocking the state from enforcing the new law.
25. Judge angry but grants oral arguments in rent-to-buy housing case (Oct. 18)
Some Indiana plaintiffs in a lawsuit challenging a rent-to-buy housing business got a second chance to argue their claims in federal court, but the judge indicated there would be little patience for weak arguments or uncivil behavior.
26. Trial court rules Indiana's new abortion law violates religious freedom (Dec. 2)
The Marion Superior Court became the second trial court to block Indiana's near-total ban on abortion, this time on the grounds that the law violates the state's Religious Freedom Restoration Act.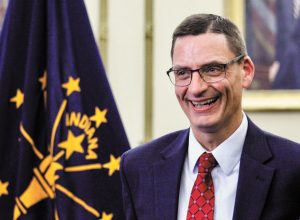 27. Foley selected to fill Court of Appeals of Indiana vacancy (Sept. 14)
Former Morgan Superior Court Judge Peter R. Foley was selected to join the Court of Appeals, succeeding now-Senior Judge Edward Najam.
28. July 2022 bar exam results bring little change (Sept. 27)
The July 2022 bar exam brought more of the same with an overall pass rate of 68%, a slight dip from last year and comparable to the midsummer licensing tests given before the start of the COVID-19 pandemic.
29. Indiana drugstore worker held in 2017 killings of teen girls from Delphi (Oct. 31)
Authorities arrested drugstore worker Richard Matthew Allen in the 2017 slayings of Liberty "Libby" German and Abigail "Abby" Williams in Delphi.
30. Judge allows AG's investigation into abortion doc Bernard to continue despite 'clear violations' (Dec. 2)
Indiana Attorney General Todd Rokita was allowed to continue his investigation into Indianapolis abortion doctor Caitlin Bernard, including accessing her patients' medical records, even though he "clearly violated" Indiana law by publicly discussing the investigation.
31. Supreme Court suspends Carmel, Monticello attorneys (Nov. 7)
Carmel attorney Michelle D. Lady and Monticello attorney Clinton A. Hardesty were each suspended from the practice of law for their respective run-ins with the law.
32. Pryor makes history in confirmation to 7th Circuit (Dec. 5)
The U.S. Senate confirmed Judge Doris Pryor to the 7th Circuit Court of Appeals in a bipartisan 60-31 vote on Dec. 5, making her the first person of color from Indiana to sit on the Chicago-based appellate court.
33. Indiana has a $6.1 billion surplus. Will taxpayers get some of it back? (July 19)
As the Legislature prepared to consider Gov. Eric Holcomb's proposal to return $1 billion of the state's surplus to taxpayers, some legislators, economists and business leaders questioned whether putting that money directly into the pockets of Hoosiers was the best use of the windfall.
34. Interim IU Maurer dean Ochoa takes reins of law school (Aug. 17)
Then-interim IU Maurer dean Christiana Ochoa discussed her temporary position leading the Bloomington law school before she was officially appointed dean.
35. Web Exclusive: COVID-19 vaccine mandate concerns nearly 'moot' for Indiana employers (Aug. 17)
After more than two years of dealing with the COVID-19 pandemic, employment attorneys predict that if the issue of vaccine mandates isn't moot for employers, it's close.
36. Frost Brown Todd announces merger with California firm (Nov. 15)
Frost Brown Todd, which has more than 500 attorneys in 14 markets including Indiana, is expanding to the West Coast through a merger with California-based AlvaradoSmith, one of the nation's largest minority-owned and operated law firms.
37. Clark Co. sheriff responds to 'night of terror' accusations, posts alleged surveillance videos from incident on personal website (Sept. 23)
Clark County Sheriff Jamey Noel responded — both in court filings and through posts on a website he created — to the allegations made by 28 female inmates who claim they were attacked by male inmates after a guard sold an access key to the men while on duty at the Jeffersonville jail last year.
38. Attorney suspended for taking the fees but not doing the work (Nov. 3)
Indianapolis attorney Ralph Winston Staples, who was found to have made "no meaningful effort" to represent his client and who refused to refund the client for the "fees he collected but did not earn," was suspended from the practice of law for one year without automatic reinstatement.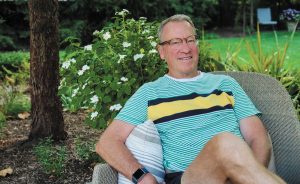 39. A working man's friend: Betz uses fighting skills sharpened in courtroom to battle Parkinson's disease (Sept. 28)
Indianapolis attorney Kevin Betz retired from the legal profession due to his ongoing battle with Parkinson's disease.
40. Returned letters leads to another suspension for South Bend attorney (Oct. 17)
St. Joseph County attorney John R. Voor, whom the Indiana Supreme Court could not locate, was suspended from the practice of law for noncooperation with the investigation of a grievance.
41. In return to pre-COVID rules, Legislature tackles controversial topics (June 22)
The full list of new laws enacted in Indiana during the 2022 regular legislative session.
42. Attorney flashes badge, gets suspension (Oct. 17)
Vincennes attorney Justin McGiffen, who pleaded guilty to reckless driving and impersonating a public servant, was suspended from the practice of law in Indiana for an indeterminate period of time.
43. IN Supreme Court revokes judge pro tem appointment (Aug. 29)
Senior Judge Jeffrey C. Eggers resigned from his appointment as a temporary judge in Hancock County after a month on the job.
44. HHC found to have violated Open Door Law in petitioning SCOTUS (Oct. 6)
As the Health & Hospital Corporation of Marion County prepared for oral arguments at the U.S. Supreme Court in a case that attracted national attention, the organization was also having to defend its decision to seek a ruling from the nine justices.
45. Ciyou & Dixon shareholders feud in court over dismantling of law firm (Sept. 19)
The founding shareholders of the Indianapolis law firm Ciyou & Dixon continued their back-and-forth in court, with each side changing positions over the dissolution of their nearly 30-year-old legal partnership.
46. Web Exclusive: 'Hit the ground running': Barr joins Indiana Southern District Court as magistrate judge (Nov. 23)
Having served as a career clerk for U.S. District Court for the Southern District of Indiana Judge Jane-Magnus Stinson for nearly seven years, now-Magistrate Judge Kellie Barr knew what she was signing up for when she applied for an open position at the bustling court.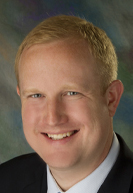 47. Judge recuses in Delphi murder case, special judge appointed (Nov. 4)
Carroll Circuit Judge Benjamin Diener recused himself from the high-profile murder case involving two teenage girls who were slain in 2017 in Delphi, so Allen Superior Judge Fran Gull was appointed to serve as special judge.
48. Republican candidates nearly sweep races for prosecutor, judge across Indiana (Nov. 10)
Continuing a statewide trend, Republican candidates dominated Indiana's contested judicial races in the Nov. 8 election, although Democrats did win a few key victories.
49. Ochoa selected as new dean of IU Maurer, first person of color to lead law school (Oct. 13)
IU Maurer announced in October that longtime faculty member Christiana Ochoa was named the 17th dean in the law school's history.
50. Help wanted: Positions still unfilled as legal aid struggles to find attorneys (Aug. 17)
Legal aid agencies across the state are struggling to find and hire attorneys to fill full-time staff positions.•
–Stories by IL Staff, IBJ Staff, Associated Press
Please enable JavaScript to view this content.