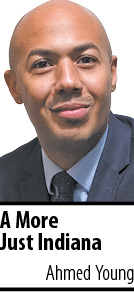 Grand juries have received more attention the last several years and even more in 2020. Though this scrutiny seems relatively novel, critiques of the grand jury process have been around since the Stamp Act riots in the 1760s and the American Revolution. One of the most "watched" grand jury decisions of recent acclaim has been connected to the Breonna Taylor killing in Louisville, Kentucky. Taylor, a 23-year old African American woman, was fatally shot in her home while three Louisville Metro Police Officers in plain clothes executed a search warrant. Shots were fired and Taylor died while her boyfriend suffered nonfatal injuries. One Louisville Metro Police Department officer was terminated for actions that day, while LMPD settled with the Taylor family for $12 million and agreed to several police reforms.
A state grand jury was impaneled and ultimately indicted a single officer on three counts of wanton endangerment for jeopardizing Taylor's neighbors with the firing of his weapon. State statutes provide the framework in which grand juries are to operate. Kentucky state statutes, similar to Indiana's, establish a process that is led by the state or local prosecuting attorney's office, which defines the scope, sequence and depth of information presented to the citizens participating in the grand jury.
Grand juries serve an important role in the criminal justice system which affords law enforcement, courts and prosecuting attorneys to investigate matters in a thorough manner and is set up in part to empower citizens to determine whether evidence is sufficient to move forward with a full trial. Theoretically, this concept is sound. A sword and shield analogy is appropriate when analyzing the purposes grand juries seek to fulfill. The grand jury as a "sword" can leverage its broad investigatory powers to uncover corruption. As a "shield" the grand jury has the potential to protect the accused from specious prosecutions. The "sword" and "shield" analogy rings hollow and trite when examining the intersection of grand juries, race and police officer conduct.
Inserting race elevates the question of the efficacy of grand juries, whether they can truly be a fair process that seeks to evaluate the weight of evidence or whether it is simply a prosecutor's tool to advance or diminish a case before it can take on a life of its own.
An element of grave concern in communities across the country, including municipalities in Indiana, is the complicated relationship between law enforcement and prosecuting attorneys. The muddled bond becomes more challenging when prosecuting attorneys are faced with an investigation of law enforcement officers. There are matters in which the decision to prosecute a policer officer is a slam-dunk decision, though still challenging for some prosecuting attorneys. Police action shootings, particularly those that end with the unfortunate loss of life, can be the trickiest for a prosecuting attorney. In those instances, an elected prosecutor may choose a special prosecutor, who may in turn seek a grand jury to determine the next steps.
Far too often, police officers facing allegations of misconduct coming before a grand jury end up with outcomes that enflame the tensions between law enforcement and the communities they serve. One element that has created significant distrust is police officer's ability to work through the grand jury process, typically unscathed and rarely leading to an indictment.
Trust, transparency, access and fairness are indicia of a healthy justice system. What happens when the appearance of those elements is diminished or nonexistent? This happens far too often when police are navigating the justice system not as a participant with the prosecution but as a defendant or the accused.
Trust in a system can be cultivated in several ways. First, an acknowledgement of the flaws within a given system initiates the reconciliation process. Action must follow. Lawmakers can take action to unify rules applicable in criminal procedure to the grand jury dynamic. Rules of evidence, hearsay and admissibility standards should be as commonplace in a grand jury presentation as they are in a trial. Additionally, we have to ensure that all evidence, including evidence that is favorable to the accused or even exculpatory is presented in a fair and impartial manner.
Indiana Code provides for a limited right to counsel in which a target witness may have an attorney present. An extension to the right to counsel when police officers face potential indictment is to have an impartial observer or independent prosecutor be assigned such matters, beyond the presiding judge and prosecuting attorney, then provide a report to ensure transparency and fairness throughout the proceedings. One could even go so far as to remove the grand jury as an option when investigating cases of alleged police wrongdoing.
Whether reforms are made incrementally or widely, it is incumbent on all practitioners and citizens to be mindful of potential long-term impacts on the justice system. Unfortunately, trust has been eroded to such an extent that there are those who believe the scales of justice are not balanced and are inherently skewed toward those who possess power and influence. We must take action to ensure that our systems of law create an environment where those navigating or impacted by the justice system can believe they were seen, heard and received a fair shake.
I am not advocating for the complete elimination of grand juries. With the upcoming legislative session around the corner, we have another opportunity to create a more just Indiana.•
• Ahmed Young is general counsel and chief of external affairs for Indianapolis Public Schools. Opinions expressed are those of the author.
Please enable JavaScript to view this content.