DEC. 7-20, 2011
Judge Marilyn Moores returns to the bench following a yearlong military mission in Afghanistan. Lawyers are more comfortable using social media, based on findings from an Indiana State Bar Association survey. Indiana legislators say right-to-work legislation will be a key issue in 2012.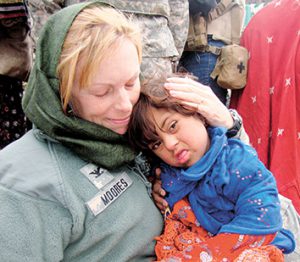 Judge Marilyn Moores spent nearly a year teaching Afghans how to put an agricultural infrastructure in place, helping create a public defense system for that country and strengthening the role women lawyers have in shaping that society for the future.
Read More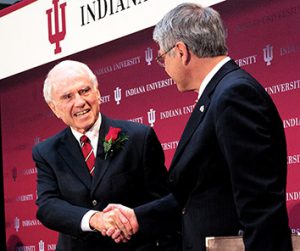 Attorney Robert H. McKinney's gift is the largest in the school's history.
Read More
Indiana legislators disagree about merits of right-to-work legislation.
Read More
The state bar's survey shows attorneys are becoming at ease with using Facebook, LinkedIn, and other social media.
Read More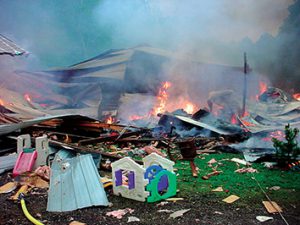 The damages trial dealt with Post Traumatic Stress Disorder issues stemming from a propane water heater explosion.
Read More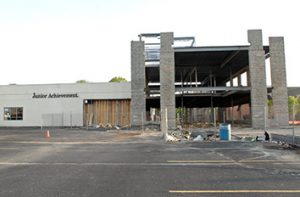 Seventeen parties have been named in ex-CEO Jeffrey Miller's defamation suit.
Read More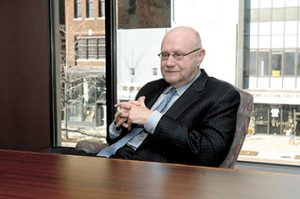 Civility and clarifying priorities are among Lonnie D. Johnson's key initiatives for 2012.
Read More
The Defense Trial Counsel of Indiana plans to address attacks on courts and judges.
Read More
Cases include wrongful death attorney fees and spoliation.
Read More
Editor Kelly Lucas discusses changes to the Indiana Lawyer daily.
Read More
A trial judge's job is often befuddling. We have to differentiate between peoples' language, their values, even their competing views about what language means.
Read More
With the holiday season in full swing, Stephen Bour looks at some smartphone applications that you may find helpful in your quest for the perfect gifts at the perfect price.
Read More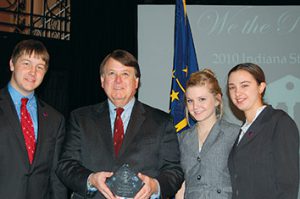 The Indiana Bar Foundation is preparing to host its annual We the People state finals later this month.
Read More
While she said she doubts the plaintiffs can win their case, U.S. Judge Sarah Evans Barker is allowing limited class certification in a lawsuit challenging the state's $5 million damage liability cap. Plaintiffs incurred injuries in the Indiana State Fair stage collapse Aug. 13.
Read More
The United States District Court for the Southern District of Indiana is accepting applications from attorneys interested in serving on the court's Criminal Justice Act panel for the Indianapolis and Terre Haute divisions.
Read More
Several changes are coming to the United States Bankruptcy Court for the Southern District of Indiana and the U.S. District Court in the Northern District of Indiana Thursday.
Read More
The 7th Circuit Court of Appeal wants each federal judge handling multi-district litigation to have the flexibility to choose between sending parts of unresolved cases back to the original courts or keep those in one jurisdiction, once a final district-level decision has been made and the time for appeal arrives.
Read More
The Indiana Commission on Judicial Qualifications has admonished a Marion Superior judge for mailing a questionable re-election fundraising flyer that it says put the judiciary in a negative light and implied that justice is for sale.
Read More
The U.S. District Court, Southern District of Indiana, is seeking comment on proposed amendments to dozens of its local rules. If adopted, the amendments will become effective Jan. 1, 2012.
Read More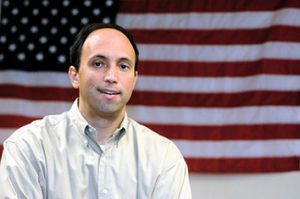 Indianapolis attorney Norm Wain creates a new national Association of Corporate Counsel committee on sports and entertainment law.
Read More
Read who's been suspended and who receive a public reprimand by the Indiana Supreme Court.
Read More
Whether it's your first or twenty-fifth holiday networking season, every member of the legal community can gain a great deal from leaving the desk behind and hitting the party circuit.
Read More
View photos from the 2011 Indianapolis Bar Association Luncheon.
Read More
IndyBar President Michael Hebenstreit writes about volunteering to be a child advocate or guardian ad litem.
Read More
News from the IndyBar, including free CLE being offered.
Read More
Each year the Indianapolis Bar Foundation honors individuals for their dedication to the law by bestowing on them the designation of Distinguished Fellow.
Read More