A moped fatality case before the Indiana Supreme Court tests who may press negligent infliction of emotional distress claims.
Read More
Read about the new laws passed during the 2015 session.
Read More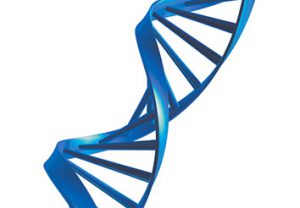 St. Joseph County obtained its first conviction using DNA evidence in 1992.
Read More
The city of Indianapolis spent more than $6 million on a justice center proposal that died last month on the floor of the City-County Council. Law firms collected nearly 80 percent of the total.
Read More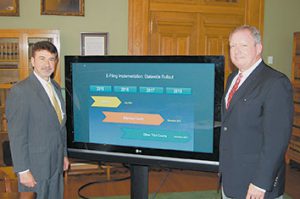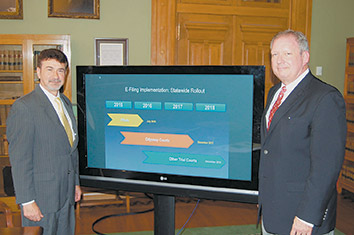 Lawyers will have to file electronically in all Indiana state courts by the end of 2018, according to a plan overseen by Supreme Court Justice Steven David and Court of Appeals Judge Paul Mathias. Hamilton County will get the ball rolling in a few weeks.
Read More
Indianapolis law firms that filed suit against the insurance giant after massive cyberbreach are surprised cases won't be tried in Indiana
Read More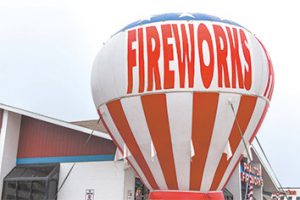 Not everyone is having a blast over the explosion of fireworks use in Indiana in recent years. But local attempts so far to curb the concussions have bombed.
Read More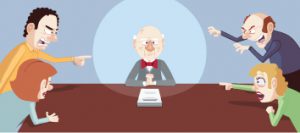 Steuben County is a test site for a new eldercaring coordination program.
Read More
An Indianapolis lawyer who pleaded guilty more than six months ago to four felony counts of securities fraud from a Hamilton County real estate Ponzi scheme was suspended from the practice of law Thursday.
Read More
Bob Hammerle writes that "Jurassic World" poses a small, interesting questions for the obvious sequel. What if the U.S. could release Velociraptors of enemies like ISIS?
Read More
This article will offer some suggestions on how to protect yourself using a password manager.
Read More
The Indiana Supreme Court is considering altering the child support guidelines, which provide a measure for determining the amount of child support each parents owes.
Read More
The Supreme Court of the United States on Thursday upheld the nationwide tax subsidies under President Barack Obama's health care overhaul, in a ruling that preserves health insurance for millions of Americans.
Read More
The Supreme Court of the United States has declared that same-sex couples have a right to marry anywhere in the United States. The decision was 5-4.
Read More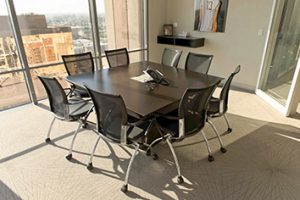 The Indianapolis office of Quarles & Brady LLP is designed and decorated according to the idea that the most important conversations can happen outside the conference rooms and attorney offices.
Read More
Read recent Indiana appellate court decisions.
Read More
Read who's been disbarred by the Indiana Supreme Court.
Read More
"Subject to and without waiving these objections" is a common phrase that I am sure most of us have used and encountered in discovery responses. Courts, however, are rejecting the phrase and holding that the responding party has waived any objections that may have been asserted. The reasoning makes sense and should encourage most of us to limit our use of the phrase whether we practice in state or federal court.
Read More
For a non-profit organization, $35,000 can mean the difference between whether a program or initiative ever makes it to fruition or remains a dream—the difference between whether our neighbors receive the assistance they need or are left helpless—the difference between whether our city thrives or withers.
Read More
It was over as quickly as it started … an overdose of food, fun, friends and education. For me, as IndyBar president this year, Bench Bar 2015 will long be etched in my memory. It was all I had hoped it might be and more.
Read More
In 1893, Antoinette Dakin Leach made history as the first woman to challenge a bar admission denial based on gender.
Read More
With over half of the children in Marion County unable to afford school lunch, it shouldn't be a surprise that there are little funds available for these students to purchase the supplies they need to succeed in the classroom
Read More