To help attorneys who are concerned about the intellectual fitness of another lawyer or judge, the American Bar Association has recently released a cognitive assessment tool. The "Working Paper on Cognitive Impairment and Cognitive Decline" is a questionnaire designed to give attorneys guidance in determining whether a partner or friend is just having a bad month or is suffering from something more serious. It also provides recommendations for talking to a colleague who is exhibiting troublesome behavior.
Read More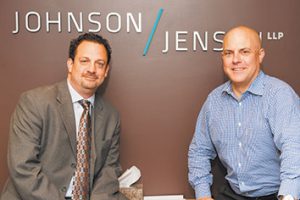 Lawyers who've teamed up to start firms as partnerships say putting their professional names and reputations on the line together takes mutual trust, respect, a shared vision, and a fair amount of nerve.
Read More
An acrimonious fight between an Indiana businessman and the Indiana Department of Revenue has not only forced the Indiana Tax Court to take the unusual step of getting involved in the discovery process but also created a case of first impression.
Read More
The Committee to Study Evidence-Based Pretrial Release was established by Indiana Chief Justice Brent Dickson in December 2013. The Supreme Court wants a study and evaluation of the risk-assessment tools that are available to determine when pretrial release is appropriate and under what conditions.
Read More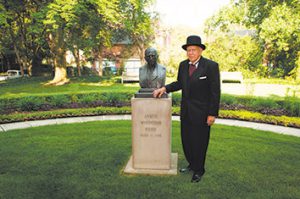 Henry Ryder has portrayed James Whitcomb Riley for more than 30 years, with his last appearance at the Indiana State Fair Aug. 9.
Read More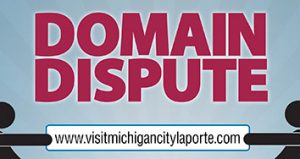 An Indiana Court of Appeals judge recently wrote that her colleagues who formed the majority to rule against a local tourism board were "out of touch," and she suggested a case over an Internet domain name presented a novel issue that no court in the country has addressed.
Read More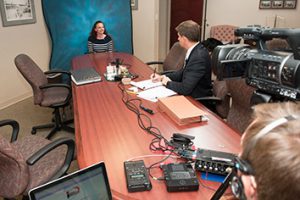 The ability to catch the nonverbal messages and vocal inflections made by witnesses and experts is the biggest benefits to videotaping depositions, attorneys say.
Read More
With the amount of social media people use, it is not surprising that social media can have a significant impact on litigation and discovery. Occasionally something dramatic provides a cautionary tale, like the confidential settlement in a Florida employment discrimination case that the defendant private school voided when the plaintiff's daughter bragged about it on her Facebook account. But there are many aspects of social media which, while not flashy, present interesting e-discovery challenges.
Read More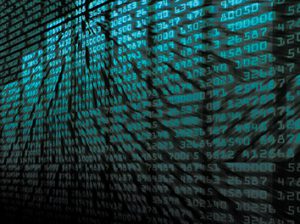 Metrics measuring attorney and law firm performance have exploded in recent years, and trend watchers say the implications for the industry are only beginning to be felt.
Read More
A reader responds to a recent article about employment after graduating law school.
Read More
Bob Hammerle says if you loved "Once," then you should see "Begin Again."
Read More
Recently, several published decisions have found attorneys to have engaged in improper advocacy. Here are three things to know about ethical advocacy in closing argument.
Read More
Guess what? Unless you keep your office door closed, don't talk on the telephone and don't use email/Facebook/Twitter, you mentor every working day.
Read More
Voters looking to learn more about the four appellate judges up for retention on this year's general election ballot can turn to a website designed by the Division of State Court Administration.
Read More
Owners of an Anderson hotel that has operated as a Motel 6 since its construction in 1974 – but soon won't –  withdrew a federal lawsuit Tuesday that claimed the national chain had not maintained the site "as a first class motel" required under its decades-old lease.
Read More
The United States Sentencing Commission unanimously voted Friday to retroactively apply a reduction in the sentencing guideline levels applicable to most federal trafficking offenders. The change could impact the sentences of more than 46,000 prisoners.
Read More
Gov. Mike Pence's administration is in the early stages of a land-use study for a hot piece of downtown Indianapolis property north of the Statehouse.
Read More
The former Indianapolis police officer convicted of killing one motorcyclist and injuring two others when he hit them while driving his patrol car in 2010 argues in his brief filed Wednesday that he is entitled to a new trial.
Read More
A judge has ordered Indiana Federal Community Defenders Inc. to turn over money it is holding in a trust account belonging to convicted fraudster and former attorney William Conour.
Read More
Read recent Indiana appellate decisions.
Read More
Read who's recently resigned or been suspended by the Indiana Supreme Court.
Read More
IndyBar attorneys will have the opportunity for first-hand involvement with the 2013 recipient of the Indianapolis Bar Foundation's Impact Fund Recipient at an upcoming training program and CLE this August.
Read More
The IndyBar is known for hosting more than 100 CLE programs each year, but did you know that some of those programs also qualify for Certified Financial Planning (CFP) credit? The IndyBar is now offering CFP credit in addition to CLE credit at select upcoming programs.
Read More
A candid Q&A with the bench and bar.
Read More
IndyBar members are invited to attend an upcoming open forum on plans for the city's proposed consolidated criminal justice complex.
Read More
Gleaners Food Bank of Indiana works to feed the hungry across the state, and on July 23, Indianapolis Bar Foundation Distinguished Fellows pitched in to help them do just that during the first Fellows service event of 2014. While Gleaners serves 21 counties in central and southeast Indiana, their main food bank is located in Indianapolis, which is where the Fellows worked.
Read More
What a beautiful day for a golf outing Thursday, July 17 was! Thank you to all who participated in this sold-out event. The Lawyer Links Classic raised more than $35,000 dollars to support the Foundation. Without your continued generosity and support, this event would not be possible.
Read More