Indiana attorneys and legislators are embarking on a broader discussion about the state's current tort claim cap and whether that decades-old limit is adequate to address the scope of this situation.
Read More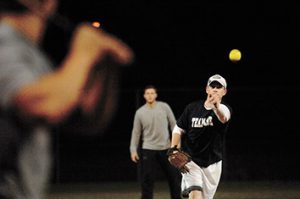 Eight teams participated in the annual softball league this year, but diehard players say that they'd like to see more teams next season.
Read More
More firms unite in 2011, seeking to broaden reach.
Read More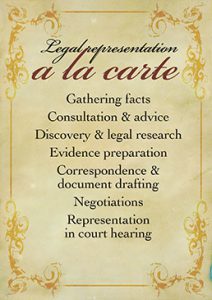 The Indiana Supreme Court revised the Indiana Rules of Trial Procedure to allow pro se litigants and other potential clients to use limited scope representation more often and without some of the restraint they've had in the past.
Read More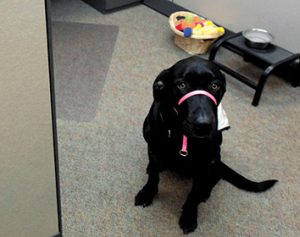 Advocates say dogs can help minimize stress for victims.
Read More
Patent attorneys wonder who will benefit from new process.
Read More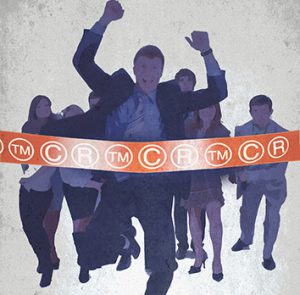 Some Indiana attorneys think this new first-to-file process will create a race to the U.S. Patent & Trademark Office in order to obtain patent protection first.
Read More
Reporter Jenny Montgomery writes about a new TV drug court.
Read More
Kelly Lucas is Indiana Lawyer's new editor.
Read More
Counterterrorism event at IU -Indy; Maurer School of Law shares grant to study human rights.
Read More
An attorney who made significant contributions in pro bono service will receive a posthumous honor on Oct. 21.
Read More
On Oct. 24, the Hammond City Council will discuss ordinances introduced by Councilwoman Kim Poland that would repeal local gun laws in order to align with the new state laws.
Read More
The Supreme Court of the United States has declined to take several Indiana cases, including a criminal appeal about whether a stun belt restraint on a defendant during trial and sentencing is prejudicial.
Read More
The Indiana Supreme Court's Disciplinary Commission wants the state's highest court to find former Marion County Prosecutor Carl Brizzi committed misconduct when he made statements about two high-profile cases he handled as prosecutor.
Read More
The state is not able to prevent out-of-state entities from placing political calls to residents within Indiana because of an existing federal law, according to a federal judge's ruling on Indiana's auto-dialer statute.
Read More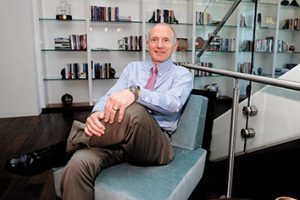 Robert Armitage nears 40 years of practicing IP-focused law.
Read More
Read who's been suspended or resigned.
Read More
A roundup of what's happening at bar associations around the state.
Read More
Does an insurer owe coverage, defense and indemnity for costs incurred by the policyholder before notice to the insurer?
Read More
During its 2011 Annual Meeting Nov. 17-18 in French Lick, the DTCI will recognize the outstanding defense lawyers of 2011.
Read More
Congratulations to DTCI member Susan E. Cline of Lewis Wagner in Indianapolis upon her being named the Indianapolis Best Lawyers Medical Malpractice Law – Defendants Lawyer of the Year.
Read More
We all know what pro bono legal service means and probably know or believe that it is a good idea. But have you ever thought about how it actually works?
Read More
IndyBar's Attorneys for an Independent Bench ("AIB") political action committee is a great alternative to direct political contributions for those seeking to support judicial candidates in the 2012 elections for Marion Circuit and Superior Courts.
Read More
Read IBA Frontlines for Oct. 12-25, 2011.
Read More
A Florida case should remind Indiana lawyers to be cognizant of the Rules of Professional Conduct when participating in any form of social media.
Read More
Area lawyers gathered to attend the Women, Law & Leadership Symposium, hosted by the IndyBar Women and Law Division (WLD) on October 5 and 6, 2011 at the Crowne Plaza Hotel and Conference Center in downtown Indianapolis.
Read More