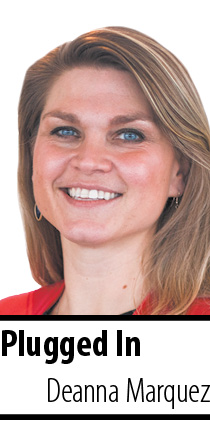 As we officially say goodbye to Windows 7 in January 2020, the conversion to Windows 10 may cause a bit of uneasiness to many. Just as when the local supermarket rearranges the aisles, users may feel like they can't find anything. To combat this apprehension, we have captured 10 of the top features to help ease your transition.
Search for programs
Put an end to the incessant scrolling through program lists or scrambling to find a shortcut – simply click the magnifying glass next to the Windows icon on the taskbar and begin typing to instantly locate and open a program or file. Voila, every program is now at your fingertips!
Clipboard history
Although copying and pasting data may not seem like a novel concept, Windows 10 brings about an easy-to-use upgrade. By turning on the clipboard history, you can easily paste from a list of previously copied items rather than only the last copied item. Although a similar feature does exist in Word, this clipboard allows you to paste to any program and not just Word.
Turning on this feature requires a one-time settings change. Click the magnifying glass on the taskbar, type in "clipboard settings" and toggle the Clipboard History section to "On." When you are ready to paste a prior copied item, simply press Windows + V. A box will appear displaying the historical items and, upon clicking, the desired entry will paste into the active window. To retain certain items on the clipboard indefinitely, click the three dots at the end of the entry and choose "Pin".
Quadrants
While Windows 7 brought about the Windows + left arrow and Windows + right arrow commands to help snap windows into place, Windows 10 has upped the game. Windows + left arrow and Windows + right arrow still quickly snap a window to the left or right side of the screen, but you can now choose to additionally snap to quadrants. After moving a window to the left or right side of the screen, press Windows + up arrow or Windows + down arrow to move to the upper or lower quadrant on that screen for instant organization of multiple windows.
Snip & Sketch
Although screenshots can still be added directly to Word and Outlook from the Insert menu, the Windows Snipping Tool itself has been replaced. The new Snip & Sketch tool offers additional options, including more professional-looking annotation capabilities, cropping tools and even a delayed capture. Just type "Snip" in the Windows search area to bring up the program and get started.
Automatic Windows lock
While many of us have grown accustomed to Windows + L to quickly lock our computer when we walk away, Windows 10 allows users to set up an automatic lock by pairing with your phone via Bluetooth. By typing "dynamic lock" from the magnifying glass on the task bar, you can check to turn this feature on and connect your phone via Bluetooth from the available menu.
Night light
A personal favorite that previously required a third-party installation is the "night light" option directly in Windows. Upon typing "night light" in the task bar's search area, you can toggle to turn on "night time" illumination hours and even change the strength of the lighting. Using the technology of the popular f.lux application, your computer automatically adapts the lighting to provide your eyes relief you may not realize they needed.
Audio source menu
Often, multiple audio devices are simultaneously connected, such as headphones and speakers. Upon clicking the sound icon in the task tray, tap the small caret in the upper right corner of the menu that appears. All connected audio sources will appear, allowing you to quickly switch to the desired connection without going into the control panel.
Manage notifications
Although Windows 10 allows for notifications from various apps and programs installed on your screen, the feature can also be overwhelming, especially when you already have tons of email to contend with. Simply type "notifications" in the Windows taskbar search area to toggle off all notifications or personalize the alert settings.
Dictation
If most phones allow talk-to-text options, it only makes sense that Windows should allow talk-to-typing features, too. By pressing Windows + H, you can easily dictate the text to be written on the screen regardless of the active program. Simply state the punctuation such as "comma" or "period." Say "stop dictating" when you are finished. To make edits, say "select edits," and the cursor will then select the word or phrase, and then say "changes" and watch it auto-replace for you.
Record screen
Although this feature was intended for gamers, it has plenty of uses in the workplace, from training to trouble shooting. Upon pressing Windows + G, select the desired window to record and press the record button or Windows + Alt + R. Recordings are stored in the videos folder.•
• Deanna Marquez — [email protected] — is a co-owner of the Indianapolis based legal technology company Modern Information Solutions LLC. Areas of service include traditional IT services, software training and litigation support including trial presentation services.
Please enable JavaScript to view this content.