While the "top stories" of each year are usually easy to define, there are always other stories that, while perhaps not as high-profile, are equally as important to our readers. Here are five such stories from 2022.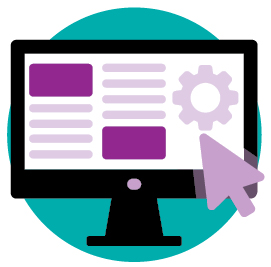 Odyssey online case management system goes live in all 92 counties
Technically, this first "honorable mention" story happened at the very end of 2021 — specifically, Dec. 13, 2021, when the Randolph County courts adopted Odyssey, becoming the final Indiana county to adopt the online case management system.
Odyssey is a web-based, fully integrated case and financial management system designed for statewide deployment. It connects courts not just to other courts, but also to law enforcement agencies, state agencies, lawyers and the public.
Odyssey was introduced to Hoosier courts in 2007. At that time, at least 23 different case management systems were being used in trial courts across the state, with some counties using systems described as "archaic."
"I think we felt very relieved and proud," Mary DePrez, executive director of the Indiana Office of Court Technology, said of the finalization of the Odyssey rollout. "It was a monumental accomplishment … ."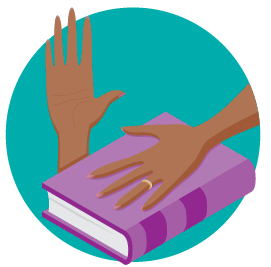 Justice Ketanji Brown Jackson becomes the first Black woman on the U.S. Supreme Court
When U.S. Supreme Court Justice Stephen Breyer announced in January that he would retire this summer, President Joe Biden essentially had one path forward: nominate a Black woman to take Breyer's place.
Biden had pledged on the campaign trail to put a Black woman on the high court — the first in American history — if he had the opportunity to fill a SCOTUS vacancy while president. He reiterated that pledge as he considered candidates, ultimately putting forth Judge Ketanji Brown Jackson of the U.S. Court of Appeals for the District of Columbia Circuit as his nominee.
Like other SCOTUS nominees in the last five years, Jackson faced a bitterly partisan confirmation process. In the end, she was confirmed with a 53-47 vote in the Senate, earning the vote of three Republicans.
Jackson was sworn in on June 30, the same day Breyer, for whom she had once clerked, retired.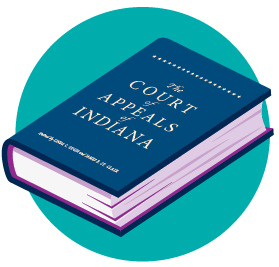 Court of Appeals of Indiana celebrates 50 years of being a constitutional court
On Jan. 1, 1972, the Court of Appeals of Indiana officially became a constitutional court after 81 years of existing via legislation. This year, the appellate court marked the 50th anniversary of its Indiana constitutional amendment with a book detailing the lives of the judges who have occupied its bench.
The book, simply titled "The Court of Appeals of Indiana," provides biographies of every judge who has served on the Court of Appeals, beginning with Judge James J. Black, the court's first chief, all the way through current Judge Leanna Weissmann, who was appointed in 2020. At the time it was published, the only judge missing was now-Justice Derek Molter, who joined the COA after the book was drafted.
Since then, Molter has been elevated to the Indiana Supreme Court, and his successor on the COA has not yet been named. Also new to the intermediate appellate court is Judge Peter Foley, who joined the court this year after Judge Edward Najam took senior status.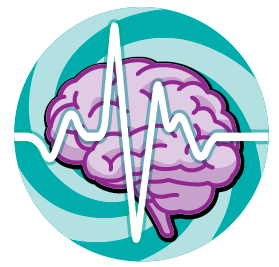 Mental health efforts continue in and out of court
National conversations about mental health have become more common in recent years. Indiana Lawyer covered two mental health initiatives available in Indiana in 2022.
First is 988, the new national suicide prevention hotline designed to work like the 911 emergency line. When people call, text or chat 988, they are connected to trained counselors who can provide support and connect callers to mental health resources.
Then in October, the Indiana Supreme Court hosted a mental health summit that brought together more than 900 stakeholders from each Indiana county. One initiative discussed at the summit is the new local justice reinvestment advisory committees, which are designed to promote collaboration with the goal of helping offenders in the criminal justice system who have mental illnesses.
Discussing the benefits of the JRACs, Indiana Supreme Court Justice Christopher Goff said, "It allows all of the heads of the professional organizations to really kind of talk amongst themselves about, where do our best practices intersect and overlap?"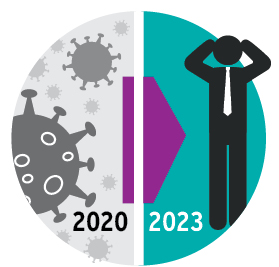 Vaccine mandates, student loan forgiveness dominate COVID conversations as pandemic slows
As 2022 has progressed, the number of times the word "COVID" has appeared in Indiana Lawyer articles has noticeably declined.
At the start of the year, the topic du jour was employer-imposed vaccine mandates. At the state level, the Indiana General Assembly enacted House Enrolled Act 1001, which permits employers to accept religious and medical exemptions to COVID-19 vaccine mandates. Meanwhile, after widespread backlash and litigation, the Biden administration withdrew a rule requiring companies with at least 100 employees to impose a vaccine mandate.
In July, Biden himself tested positive for COVID, and first lady Jill Biden soon followed suit. But also this summer, the Centers for Disease Control and Prevention dropped social distancing and quarantine recommendations that had been in place since the spring of 2020.
Now, the conversation has shifted to Biden's plan to forgive billions in student loan debt based on a 2003 law that allows the secretary of education to waive loan repayment in connection with a national emergency — here, the COVID-19 pandemic. That plan has been placed on hold as litigation proceeds.•
Please enable JavaScript to view this content.