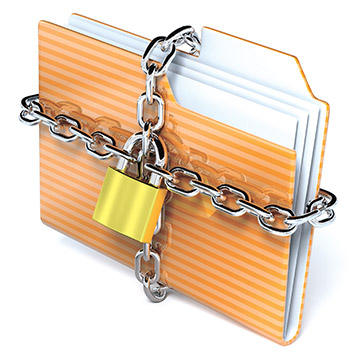 Envision a world in which lawyers successfully defended a client on what all parties thought was a significant legal issue,
but future attorneys couldn't use that case result to help persuade judges in their litigation.
Try thinking about that happening in the same courtroom, before the same judges, with a case that has identical theories
of defense and involves the same client, and the court saying it doesn't have to follow its own precedent from the previous
case that it had ruled on.
This is the situation within the Indiana Court of Appeals, which issues a written opinion in every case that comes before
it but tags a majority of them as Not For Publication – a designation that means they aren't citable in future
lawsuits. A rule change in 2006 means those NFP opinions are now posted online each day so the public can see them, even though
attorneys are essentially barred from using them as part of their arguments in similar cases down the road.
Some states nationally have started exploring how they use unpublished decisions in courts, changing whether they can be
cited or used as precedent while the federal courts began allowing such citations in 2007. Indiana has also explored that
question, but nothing is currently on the state's agenda as far as changing how NFPs are handled.
Parties aren't citing NFPs with any more frequency, and the topic remains mostly academic, attorneys and judges say.
Indiana Court of Appeals Chief Judge John Baker described the issue as "interesting dinner conversation," but
nothing the court is considering changing as far as online posting or how it looks at unpublished decisions. That is up to
the state justices to consider as far as possible revisions to Indiana Appellate Rule 65(D), which states these decisions
aren't regarded as precedent and aren't citable in other court cases, he said.
"You had criticisms originally about how to confine people from citing them, and the answer is simply that you can't,"
he said. "You just won't acknowledge it when it does happen."
If NFP opinions could be cited as federal courts now allow, the chief judge said it wouldn't impact the rationale or
thought process for the appellate judges. But it may impact the state's Supreme Court justices, who might feel compelled
to rectify some of the lower court's writing.
The topic arose in early May at the Indiana State Bar Association's Appellate Practice Section seminar, where a judge-attorney
panel discussed many issues about how appellate lawyers persuade judges reviewing their cases. Court of Appeals Judges Edward
Najam and Margret Robb joined Indianapolis attorney and law professor Joel Schumm and Indianapolis attorney Geoffrey Slaughter
from Taft Stettinius & Hollister on the panel.
Despite the appellate rule prohibiting the use of NFPs, the CLE materials from the session say that the Court of Appeals
sometimes does cite them. Indiana Supreme Court Justice Frank Sullivan also mentioned at a recent educational seminar that
it might be appropriate for attorneys to raise an issue that's been the focus of several recent unpublished opinions,
according to the materials.
Judge Najam said that in a digital age where so much information is online, the whole issue of publication has changed from
when hardbound volumes were the sole publication method. That means it warrants more consideration by the courts in how NFPs
are used.
"There's a real practical consideration that really merits some deliberation," he said. "I'm
always interested in legal reasoning wherever it can be found. But we want a system that everyone understands and where everyone
plays by the same rules as far as citation."
Judge Najam said many cases are redundant and don't add anything to the law, and if they were published that would
create an even larger amount of cases that need reading and consideration. That could change the current practice of how the
appellate court writes a decision in every case that comes before it, whether it's published or not. Many states have
summary dispositions that don't offer guidance for why the ruling was made a certain way.
"We explain our reasoning …. That's important for the parties and for the overall judicial function,"
he said. "In Indiana, an opinion is not simply decided. It's written and that rationale brings a discipline to
the thought process and integrity to the opinion itself. That process is very important."
Generally, about three-quarters of the Court of Appeals decisions are designated as NFP, stamped with a box in the upper
left corner describing the rule governing this status. Each appellate panel conducts a separate vote on an opinion to determine
whether it should be published or not. If a lawyer disagrees with that designation, he or she can file a motion to publish
but attorneys say most of those requests are denied.
Schumm, who teaches at Indiana University School of Law – Indianapolis, describes the NFP status as a misnomer because
they're available online and also published in Lexis and Westlaw. That's his objection to the prohibition against
citing them, Schumm said.
"Lawyers in Indiana can cite cases from the Montana Supreme Court or the Arkansas Court of Appeals in an attempt to
persuade the appellate judges, but thousands of our own Indiana appellate opinions issued each year are off-limits,"
he said. "I'd like to see the rule amended to allow the citation of these NFPs, even if they are merely regarded
as persuasive precedent while For Pub opinions are binding."
Najam
A few years ago, Schumm had an appeal where a trial judge refused to give an instruction tendered by defense counsel. He
thought it was a strong claim, but couldn't find any cases exactly on point. In talking with the trial lawyer, Schumm
learned that the Court of Appeals had reversed a conviction a few months earlier on another case for the refusal of the exact
same instruction by the same trial judge. But that appellate ruling was NFP and he couldn't cite it, and even though
Schumm later won on the issue with an NFP decision the appellate court denied publishing it.
If the same issue arises again, another lawyer will likewise be unable to cite any precedent directly on point, Schumm said.
"This creates more work for lawyers who need to reargue the case, and the new panel of judges that need to consider
it anew without any reference to cases previously decided on the very issue," he said.
Slaughter said he can see both sides of the argument, but he hopes the courts will consider revising the rule. He appreciates
that you can't cite a case but can rely on it to help shape your arguments or how a case is handled. The judges sometime
refer to it as "horizontal stare decisis," where one court panel is not bound by another panel's decision.
"I can appreciate that, but I do think it would be worthwhile for you to be able to point out to panels that another
set of judges ruled a particular way, regardless of whether the judges rely on them as precedent," he said. "Whether
you find that persuasive or not, it's up to you …. You can say that same thing about some of the published decisions.
The appellate attorneys seem to be on the same page, but my fear is that there's not much ground swell for any change
within judicial ranks."•
Please enable JavaScript to view this content.