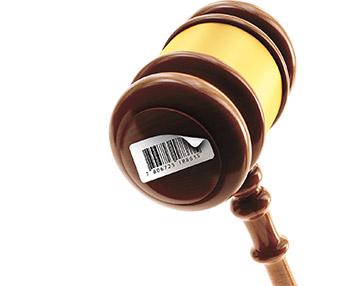 The Indianapolis Bar Association may be the first statewide or nationally to create a plan aimed at combating judicial campaign-contribution
concerns on the heels of a landmark court ruling last year.
Though it doesn't mandate anything, the association's plan in the state's largest county gives attorneys
an alternative of contributing to a larger pool rather than to individual judges.
Most agree the concept is a good one generally and the IBA should be commended for addressing public-perception concerns
that justice can be bought. However, many within the legal community question whether it's actually needed in Marion
County and doubt this will make any practical difference. Some even wonder whether it could present constitutional free-speech
concerns at a time when more attention is being focused on judicial elections overall.
 
"To me it sounds like much ado about nothing," said Charles Geyh, a professor at Indiana University Maurer School
of Law – Bloomington and a nationally recognized expert on judicial-selection issues. "In some ways, it seems
to be a solution in search of a problem."
The issue came to a head in June 2009, when the Supreme Court of the United States ruled on Caperton v. A.T. Massey Coal
Co., Inc., 129 S. Ct. 2252. The ruling examined how judges should recuse themselves when faced with litigants who'd
donated to their judicial campaigns.
The case involved a coal mining president who spent $3 million to support a candidate for the West Virginia Supreme Court
of Appeals who opposed a sitting justice. The candidate won the seat, and then later the mining company was a litigant before
that state's high court. The justice refused to recuse himself because of the campaign contributions, and the SCOTUS
ultimately held that the state justice should have recused himself because of the amount of the contribution. In response,
some states and courts have revamped their recusal rules, and legal experts opined that the case would lead to a mass of recusal
motions and issues nationally.
Though it remanded the case and ordered that justice's recusal, the SCOTUS didn't offer any guidance on how jurists
should make their decisions whether to remain on a case. And in the aftermath of that decision, state judiciaries, legislatures
and bar associations began weighing what they might need to do in response.
 
Hickey
The IBA Professionalism Committee began examining judicial-campaign contributions after that ruling, and in February the
Caperton Task Force was born. Chaired by U.S. Bankruptcy Judge Anthony Metz in the Southern District of Indiana, the committee
was comprised of IBA president Christine Hickey from Rubin & Levin, A. Scott Chinn of Baker & Daniels, James Dimos
of Frost Brown Todd, Jimmie McMillian of Barnes & Thornburg, John Kautzman of Ruckleshaus Kautzman Blackwell Bemis &
Hasbrook, Kevin McGoff of Bingham McHale, and Jim Voyles of Voyles Zahn Paul Hogan & Merriman.
After seven months of review, the task force created a plan for a political action committee called Attorneys for an Impartial
Bench, to which the county's practicing bar could contribute for Marion Circuit and Superior candidates. The county
operates on a slating system for the primary and those individuals' names are then placed on the November ballot. AIB
funds would be distributed equally among all judicial candidates on the general election ballot and at least 30 days before
that election. The contributions aren't earmarked for any specific candidates or any political affiliations, and "minimal"
administrative costs would be taken from the pooled contributions before the donations are dispersed. Click here to read the Caperton plan.
The committee took its proposal to the board of governors, which approved the plan Aug. 11. No specific report or meeting
minutes were provided to the board; rather, a five-paragraph statement detailing the PAC's organizational structure
was presented, she said. Committee members offered little detail about what else was discussed during the meetings this year,
but some said pretty much "everything was on the table."
This was the best response to Caperton, Hickey said.
"We're not a do-nothing bar," she said. "We are attempting to fulfill the bar's responsibility
to advance the fair and impartial administration of justice, and the ongoing mission of the organized bar is to instill public
trust and confidence in the judicial system. There's no suggestion that anything wrong is being done, but the appearance
is one that the public believes that justice is for sale. That's not all right, and it cries out for our bar to do something."
Judge Metz said the three goals of the effort are to prevent the appearance that justice is for sale, to promote public confidence
in the profession, and to provide attorney members with a choice for judicial-campaign contributions.
Once a Marion Superior candidate before taking the federal bench, Judge Metz said it was clear to him that donations from
attorneys was a clear problem that everyone understands.
"Perhaps lawyers who are concerned about a Caperton challenge coming up can look at this," the said.
"If someone is contributing $500 to a particular judge, does this judge want to take the chance and have this come up
or maybe have to think about a recusal motion? Maybe this is a way to avoid that mess all together, and we hope we can encourage
people to do this."
McGoff said he's heard some stories where this issue of campaign contributions has been raised, maybe by a litigant
questioning whether another litigant's attorney had made a campaign contribution that influenced a judgment. But he
said that's never developed into a major issue in a case, as far as he knows.
Though the IBA examined what other bar associations nationally had done in response to Caperton, Hickey said the
group didn't discuss the idea with the Indiana State Bar Association and also didn't look at specific campaign
contribution amounts for the Marion County judges who'd be affected by this plan.
She said three forums were conducted with judges, and that resulted in "an open and honest dialogue" that didn't
present any surprises. Hickey declined to elaborate about the specific judicial feedback the task force received and used
in their decision-making, saying that she didn't want to "speak for the judges."
Specifically, Hickey and other committee members emphasized that this PAC option is not meant to imply anything improper
is happening, and it isn't designed to comment on the Marion County slating system in any way. They said it's
voluntary and nothing can stop attorneys from continuing to give to individual judges' campaigns.
The American Bar Association isn't aware of anything like this being done nationally, though some states and courts
are discussing public financing of judicial elections, said Dimos, a committee member who is also very involved with the ABA.
Attorneys throughout the county say they are intrigued by the idea, and some offered their support.
"The IBA's action is a reasonable approach to this otherwise challenging issue," said John Maley, a partner
at Barnes & Thornburg in Indianapolis and a former IBA president. "I applaud the IBA's initiative and plan
on using this option for donations."
Maley has donated to some judicial campaigns in the past, but he's also decided not to in situations where he had a
case in front of a judge at the time. Not that it would be unethical to do so, but because it didn't "feel right"
to him. The same concerns have come up through the years from various IBA attorneys, he said.
On behalf of the state bar association, president Rod Morgan agreed it was an interesting idea but doubted that it would
work on a larger scale.
"I think it works in theory and is a noble goal, but the devil will be in the details," he said. "I'm
not sure it would work in a smaller county in Indiana where everyone gets a slice of the pay or you have unopposed contests."
Marion Superior judges mostly agreed that the idea is one that sounds good in theory, but they weren't sure if it would
have any practical effect.
While some might give a few thousand dollars to judges, most attorneys might give a few hundred dollars, according to several
sitting and former judges.
 
Miller
Former Marion Superior Judge Gary Miller, who wasn't slated by the Democrats in 2008 and chose not to run against the
slate, said this campaign-donation issue hadn't come up for him. For example, he'd raised between $25,000 and
$30,000 and used that to pay for slating fees and routine costs such as mailings and advertising, but that fundraising activity
hadn't ever been raised as a concern in court. A lawyer had once questioned an opposing counsel's service on the
judge's campaign committee at a pre-trial conference as a basis for requesting recusal, but that didn't gain any
traction, Miller said.
"I'm not sure if it's needed at this time," he said. "There is a concern about the level of
politics involved in the judicial-selection system in Marion County, and the IBA has been concerned about that for some time,
but this really doesn't address that. It takes the money and fundraising out of the hands of the lawyers, but it's
a perception issue."
 
Dreyer
Judge David Dreyer noted that this voluntary option likely wouldn't prevent judge's campaign committees from
soliciting individual attorneys, as they currently do. He described judicial campaigns as low-key grassroot endeavors that
he supports. The judge estimated an average $30,000 to $40,000 raised mostly during an election cycle, mostly for the primary
and including slating fees, copying, mailing, and posters.
"Understandably, the lawyers worry about contributing, and parties might wonder if that's factoring into it.
But in reality, it's not a problem. No judge sits down and knows who's contributing or not, and even thinks about
that influencing their decisions," Judge Dreyer said. "But this doesn't mean the bar shouldn't do
something, and they should be commended for providing this alternative for interested lawyers."
 
Zore
Marion Superior Judge Gerald Zore agreed that it didn't seem like it would work, as it avoids the prime fundraising
time for the May primary, and the general election season is rarely contested.
"I think it's well intentioned from their standpoint, but I'm not sure if it really promotes public confidence
because these issues are pretty rare in Marion County," he said. "It reminds me of the voter ID statute that provides
a solution for a problem that doesn't exist in Indiana."
Judge Zore and others wondered if this method might encourage lawyers or judicial candidates to run against the party slates
following the May primary, or influence the number of self-funded candidates vying for the bench.
Ed Treacy, Marion County Democratic Party chair, laughed at those notions, and the IBA plan itself.
"This is an exercise in futility because of some absurd case, one that's a far stretch from someone donating
$150 to a judge here in Marion County," he said.
Terre Haute attorney Jim Bopp, an advocate for judicial elections and against campaign-finance measures, said he doesn't
understand the IBA decision. He wonders why anyone would make a contribution to a PAC like this.
"Comparing this to Caperton not only trivializes Caperton, but it's an outrageous insult to
our judges in Marion County who have integrity," he said. "They have a knee-jerk reaction to a once in the history
of the world event where a judge had to recuse himself, and this has nothing to do with the trivial contributions lawyers
make to judicial candidates in most places. Why not support who you think are the most qualified candidates rather than having
your money also go to those who aren't qualified? Not all candidates are the same.
Please enable JavaScript to view this content.