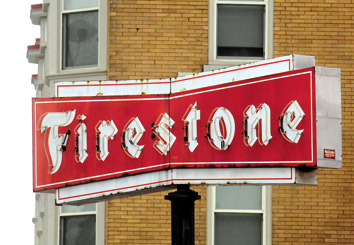 It began with a mid-air plane collision over Shelby County in 1969. That deadly aviation action symbolized Indiana's introduction to multidistrict litigation.
That crash that killed 83 people – the state's most deadly plane collision – set the stage for how complex litigation involving multiple parties in varying locations would be handled in federal courts in Indiana. Only an additional dozen or so have come onto the state's docket in the past four decades. Indiana hasn't broken any records with its caseload or case type, but MDLs here have included everything from train derailments, COBRA tax shelters, fiber optic cable line being installed along railroad right of ways, tire recalls, and FedEx delivery driver claims of wage discrimination.
"The system is crucial for the efficient handling of large litigation, particularly class action litigation that's filed in various locations," said Ed Harris, a partner at Taft Stettinius & Hollister in Indianapolis who has been handling this type of litigation since the 1970s.
"Indiana has not been particularly different than it has been around the rest of the country, and it's probably been used more and more as time has gone on, as plaintiff counsel have gotten more sophisticated about how it can be used," Harris said. "But I've not really studied this point. Without consolidation, it would be a very chaotic situation with various courts handling what is essentially the same case very differently."
A Bird's Eye View
Since Congress created the 28 U.S.C. 1407 process in 1968 to relieve federal court backlog and streamline the pretrial proceedings of similar cases into one action, the Judicial Panel on MDL reports that nearly 350,000 actions had been subjected to that law through Sept. 30, 2010, more than 223,000 actions had been transferred into centralized courts.
During the 1970s and 1980s, the panel ruled annually on roughly 30 to 50 motions for centralization and that has more than doubled since then, particularly in the past decade where more than 100 motions have been filed. In total, 18 percent of the federal courts' docket is MDL, figures show.
The 7th Circuit has seen about 4,000 actions transferred into its courts through the years, with the Southern District of Indiana receiving 1,070 cases and the Northern District of Indiana receiving 73. As in most jurisdictions, the Indiana courts saw significantly more cases transferred outside the state.
"We don't have as many here as you might think, with Lilly and those pharmaceutical (companies) that might want it here because it's more central and more witnesses are here," said U.S. Judge Robert Miller in the Northern District of Indiana, who is one of only two Hoosier judges who've sat on the MDL panel that overviews and assigns litigation. "We try to sprinkle most of them across the dockets to locations where there's already a constituent case on the docket, so this would add incrementally to what the judge already has."
Financial cases in the past few years involving hedge funds and Ponzi schemes tend to drift toward the Southern District of New York where Wall Street is located, while the software and computer cases frequently get centralized in the Northern District of California that includes Silicon Valley, Judge Miller said. Those two districts make up about 25 percent of the MDL caseload, while the rest are just scattered nationwide, he said.
Some of that may be tied to the Southern District of Indiana's having one of the highest caseloads in the country, keeping the amount of mass tort litigation lower in this state, he said.
Ten Indiana District judges through the years have had their hands touch MDL actions, including Judges John Tinder and David Hamilton from the Southern District who've since been elevated to the 7th Circuit. Judge Tinder handled an orthopaedic implant device antitrust action that included four cases through 2008, while Judge Hamilton still presides over the AT&T Corp. fiber-optic cable installation litigation that has involved 43 cases, with 10 remaining pending as of November.
The late U.S. Judge Cale Holder in the Southern District handled the first-ever MDL that followed the 1969 airplane collision near Fairland. A total 126 cases were part of that litigation, with 68 transferred into Indiana and 58 transferred out before it was terminated in 1972.
Largest and ongoing
Most significantly, the largest MDL action in Indiana has been the Bridgestone Firestone tire recall litigation, which came before Judge Sarah Evans Barker about a decade ago. It arose out of allegations that a design defect in Ford Explorer tires caused the treads to separate prematurely and lead to vehicle rollovers. Plaintiffs came from all over the U.S. and foreign countries and culminated in about 850 cases to date. Three cases remain ongoing before Judge Barker, according to national statistics and the local court clerk's office.
 
When assigned the task of presiding over the Bridgestone/Firestone litigation, Judge Barker served notice at the outset that things were going to move forward as quickly as possible in the complex case. When assigned the MDL, she brought in U.S. Magistrate Judge V. Sue Shields, who has since retired but handled much of the discovery aspects and settlements at the time.
Second in size of those MDLs pending is one before Judge Miller in the Northern District. In Re FedEx Ground Package System, Inc Employment Practices Litigation, MDL 1700, No. 3:05-MD-527 is a series of about 72 cases filed by drivers in multiple states including Indiana disputing how the delivery company classified them as "independent contractors" and contended they were due back pay and benefits that employees receive.
Though the first individual FedEx cases addressing these issues began surfacing in 2001, the line of litigation obtained MDL centralization in 2005 and Judge Miller has been ruling on various nuances involved through the years. He largely granted class certification to many of the cases in March 2008, and some of the more significant happenings since then have occurred in the past year.
Judge Miller ruled in December in favor of FedEx, finding that the drivers are independent contractors in 20 of the 28 remaining group lawsuits and ruling in FedEx's favor on some claims in the other eight class-action cases. Many drivers have since appealed to the 7th Circuit where the litigation remains pending.
Judge Miller wrote in his ruling that the "nationwide character" of this litigation makes it a truly unique set of cases, unlike anything that has appeared before him or in the cases cited by the parties.
This was Judge Miller's first MDL. Judge Miller said he got the case because of his service on the MDL panel, a common practice for those assigning the cases.
"Generally, we want to get a case because that gives us a little more insight into some of the decision-making that trial judges will have before them on these types of cases," he said. "The tradition is that if they don't have one, they will get one very soon."
Often, attorneys arguing about centralized venues will point out locales that are easier to travel to than a drive from the airport to court in New York, he said. But that didn't come up when deciding that the FedEx case would be located in South Bend, he recalls.


"We had a constituent case here and I needed a case," he said. "FedEx couldn't really argue that any place was tough to get to… that all played into it."
As one of the seven Article III judges serving on the MDL panel for a seven-year term through this past October, he is only the second person from Indiana to sit in that position. The other was the late U.S. Judge S. Hugh Dillin in the Southern District.
In handling the MDL actions on the bench, Judge Miller said it's an interesting experience that's different from the regular cases before a judge.
"It's a whole different set of challenges than you're used to, but it's a lot of fun," he said. "You have exposure to so many different lawyers and you're touching cases that go coast-to-coast, maybe even beyond that. The process is still set up the regular way of litigation funneling toward trial and most won't get there."
From the attorneys' perspectives, longtime lawyers involved in these types of cases describe MDL as being an important part of the overall handling of large litigation actions in the federal judiciary.
Attorney Mark Merkle at Krieg DeVault in Indianapolis serves as local counsel for Firestone, and in that role he's participated in more than 500 mediations with hundreds of different attorneys on those cases and coordinated filings in each of the individual suits. In the early part of the decade, Merkle said he focused about 80 percent of his time on MDL actions. Recently, he has also been involved in the Mattel lead litigation pending in California and one of his Indiana cases was transferred into that jurisdiction.
"The differences in preparation is that you have to become familiar enough with each case to add value, but not immerse yourself in each case as to add another layer of cost and complexity," he said, adding that an MDL lawyer must recognize those "trouble" cases and be able to get more involved in those.
In his MDL cases, Merkle said he'd spend a lot of time providing insight into how the court would react to various motions and said the judges look to local counsel as an intermediary with out-of-state lawyers.
"Often, I felt I was working for the court, assisting as traffic cop to cut down on misfilings, unnecessary motions, and temper arguments that would challenge the civility standard of our court," he said. "But it's all part of a bigger picture."
Future of MDL
Presiding Judge John Heyburn II wonders whether a point in time arrives when MDL outlives its statutory usefulness and inclusion of a new tag-along action is counterproductive to the overall centralization. Fewer cases are going to verdict, and more universal settlements rather than individual resolutions are being reached. That is something the MDL panel might have to examine in coming years.
Judge Miller isn't sure what's ahead, but he thinks that lawyers and the general public are still largely unfamiliar with MDL. Some of the big cases have put the panel on the radar, and he said that one of the trends he sees is a way to spot what might ultimately get tagged for centralization.
"Follow the headlines," he said. "It seems that whatever you see in the news, whether it's a Toyota recall or BP oil spill, you wait about three or four months and then it's on your docket. It's like clockwork."•
Please enable JavaScript to view this content.